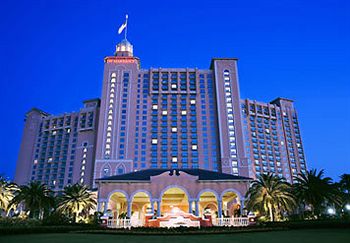 Orlando is considered by many to be the mecca of tourism and vacations in America. With a staggering 48 million visitors each year, you can be assured that Orlando pretty much has it all, including some of the best Hotels in Florida. Some very prominent Hotels that definitely set Orlando apart form the average city are the very grand Ritz Carlton, the impressive and hugely spacious JW Marriott, the pampered life of the Hyatt Regency Grand Cypress, one my favorites, the Gaylord Palms (Read my review), and last but not least the jewel hotel of Orlando, the Grand Floridian Resort and Spa. These Hotels really set Orlando as the cornerstone of service and quality. These hotels are built to serve their customers and it is reflected in their surreal customer care.
Take a look at this Video-from the Travel Channel, as it explains in detail the grandeur and magnificence of some of the finest hotels in the world, located right here in Orlando Florida.
Are you planning to go to Orlando anytime soon? If you do, will you plan to go to any one of these hotels? If not, what hotels do you usually stay in Orlando and why?
We would love to hear from you
God Bless,
Johnny