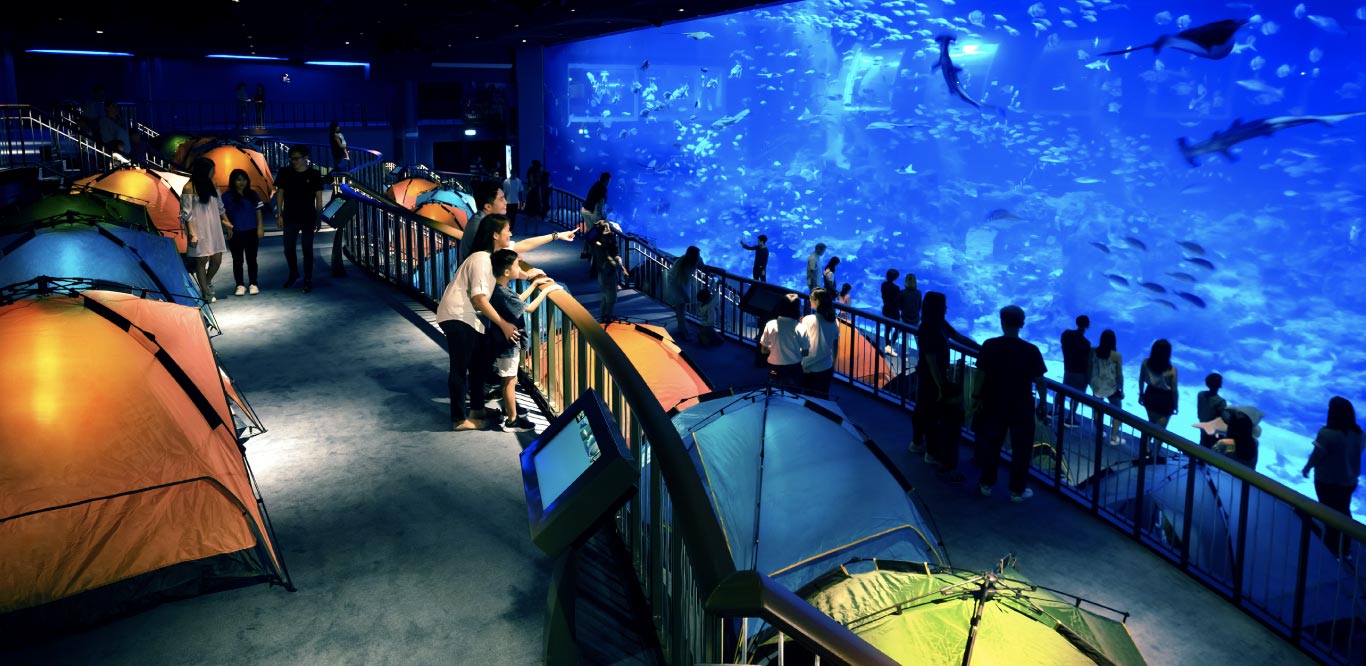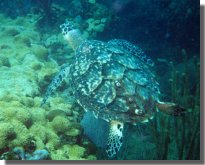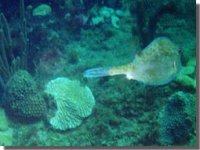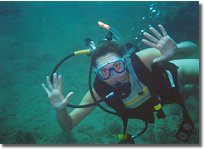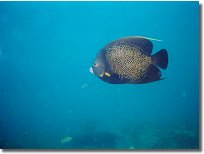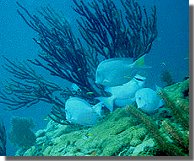 Having been an avid snorkeler for many years, I didn't imagine the transition to scuba diving to be much of a change. Fortunately, I was wrong I've never enjoyed the beauty beneath the sea so much! And the staff from Ocean Promotion, my conscientious guides on this spectacular adventure, were the best!Matt Brown, who runs Ocean Promotion Scuba and Snorkel Adventures, Inc., made sure I knew what to expect and ensured I was properly prepared before my first lesson. His attention to detail was important, to coordinate both the instructor and the other students. We arrived at Villas by the Sea, in Lauderdale-by-the-Sea, Florida, to meet our instructor under the resort's shady palms. The location is convenient and easy to find; close to the ocean and main arteries of Ft. Lauderdale. We met Kenny Jones, our instructor, and began learning the basics of scuba safety right away. He quickly got our group, a mixed bag of young and old, locals and tourists, from the United States and Europe into the pool. Here we practiced getting into and out of our gear, and learned how to handle emergency situations underwater. Kenny was very thorough and competent and created a relaxed atmosphere where we could learn, ask questions, and have fun.
Two hours later we were ready to try our new skills beneath the turquoise water. Ocean Promotion offers this accelerated Resort Course as an opportunity to discover the thrill of diving in a day. Full certification is also available in a three day course at very reasonable rates.
As we left the dock, and floated down the intercoastal waterway, the charismatic captain of Aqua view welcomed us aboard. Both divers and snorkelers were anticipating the beauty of the only living coral reef in North America. Ocean Promotion provided all the gear we needed including air tanks, masks, fins, and the buoyancy control device. Snacks and beverages were served on board, too, all we had to do was show up at the dock!
Our first dive included an interesting and educational shark feed. After a brief workshop on the boat, we all met on the ocean floor to watch nurse sharks in their natural habitat. I was able to feel the sharks' shimmery reptilian-like skin. Being among four, live, full grown sharks, without fear, was an unforgettable experience. The snorkelers, too, were able to view the feeding from the surface. And even those stuck on board the boat got a treat through the vessel's glass bottom.
Next, we explored the nearby reef and viewed many of the 650 species of tropical fish that live there. The underwater landscape is lined with ledges, crevices, and tunnels, perfect for small fish and lobster to hide from their prey. The variety of sponges, corals, sea fans, and other plant life is amazing. The endless number of colors, shapes, and sizes oftentimes delayed me in one fascinating spot.Our second dive that day was to the shipwreck Copenhagen, located in a marine preserve. While still a novice, I felt very comfortable underwater knowing that instructor Kenny was nearby at all times. We swam along the wreck and the reef for 58 minutes at depths between 20 and 30 feet and never ran out of things to see. I have spent much time in the water at reefs in the Florida Keys and Virgin Islands, and this was by far my favorite! The sea life is in its natural condition, with very little evidence of man's frequent visits. The undersea world is so amazing!Spying a turtle, swimming along, was the highlight of my dive, although the very large southern sting rays were a close second. We also spotted another nurse shark, barracuda, and many of the crustaceans usually seen only at a seafood buffet; lobster, crab, and shrimp. They were certainly more interesting to observe in their natural habitat. And, of course, the reef was teeming with fish. I enjoyed the bright yellows and vast shades of blues. Some fish were in large schools and others seemed to exist as loners. Being inside their aquarium was a special treat.Heading back on the boat, our group compared notes of what we had seen in the water. Not a diver in the bunch was disappointed. The open water provided a scenic backdrop for the tall and short buildings of Ft. Lauderdale and Pompano Beach.Ocean Promotion also offers a snorkeling adventure for children. Matt's sister, Sarah, provides both full and half day Funky Fish programs. Visit them at their quaint European style resort setting.
Recommended Place to Eat: Best Ocean View in Ft. Lauderdale, Food is good and reasonable.
Aruba Beach Cafe – Brunch, Lunch, and Dinner
Commercial Blvd.
On the Beach
Lauderdale by the Sea
Florida 33308
Tel: (954) 776-0001
Get More Information on This Adventure!!!
Experience adventures like the one found in this article and others by using TropicalAdventure.com Vacation Planner. Simply fill out our Vacation Planner form and you will receive FREE information about this activity and others that you may be interested in. Click below to sign up.