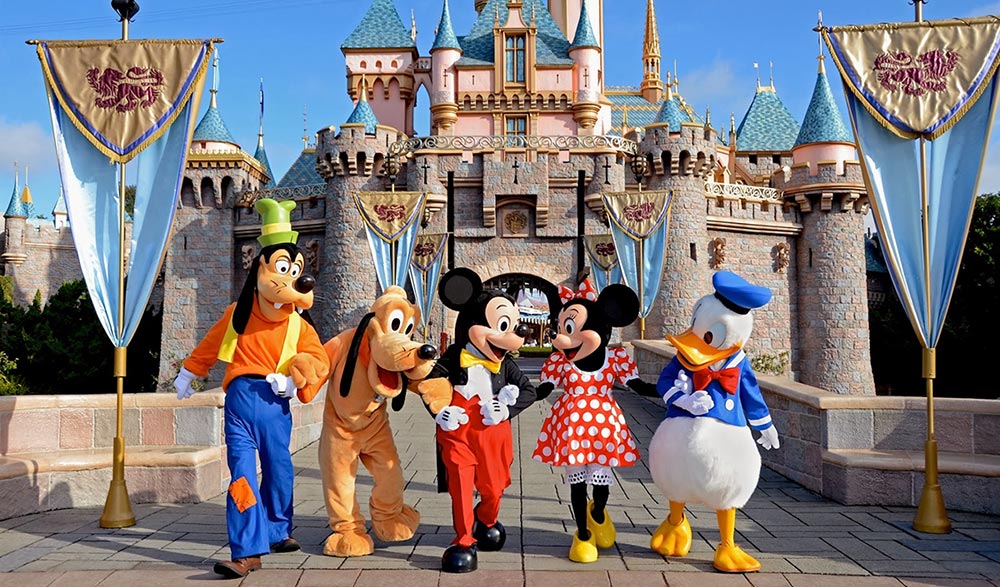 Thousands of people look forward to visiting Disney each year to experience the magic that only Disney can give and I am no exception to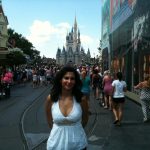 that rule. For my birthday my husband surprised me with a trip to Disney World in Orlando Florida. Although I have visited Disney many times as both a child and an adult it still holds the same appeal as it did on my first encounter! Being a resident of Florida my husband purchased the $99.00 3 day value pass. We left on a Friday after work and drove three and a half hour from Fort Lauderdale to Orlando. As soon as he told me we were going to Orlando the surprise was blown and I figured out it was a trip to Disney World.
The next morning he tried to throw me off a track a little by taking me to IHOP (International House of Pancakes) to have a large breakfast at 12 Noon. I told him if we were going to Disney we better leave before it gets too late. Eventually he had to give in and we arrived at Disney at 2:30 p.m. We paid $14.00 to park our truck and then took the Monorail from the parking lot to inside the Park. Florida is very hot during the season of May so at 2:30 in the afternoon; although a Floridian, we were sweating heavily as we walked around the Magic Kingdom. My advice would be to wear sun screen, take bottled water with you into the Park as Disney does allow this, and where cotton so that when you perspire your clothes can breathe and it will stick less to your body than other materials and last but not least comfortable shoes (throw fashion out the window and wear comfortable shoes if you are planning to stay in the park and do hours of walking)!
Disney's Magic Kingdom has several attractions and because the Park closes at 1:00 am, in the morning it gives one a chance to experience everything the park has to offer. When we first entered the Park we visited Town Square Theater on Main Street where I stood in line for 20 minutes to meet the Disney Princesses and had my photo professionally taken with Princess Belle, Aurora and Cinderella. This was the first time I ever did this (and although laughable as I am an adult) I cannot express how sweet the entire experience was and how amiable the princesses were to speak with. Disney now offers a PhotoPass Service where you can get a photo card from a Disney Photographer who will take your photo professionally and scan your photo card, then later you can visit DisneyPhotoPass.com to view, share and order prints and unique photo products. This card can be used at all Disney Theme Parks and Disney Resorts. Then I was off to AdventureLand where I explored the Swiss Family Tree house, took a ride on the Magical Carpet of Aladdin, watched the musical show hosted and performed by the exotic birds in the Exotic Tiki Room, took a relaxing Jungle Cruise in a safari boat tour, then went to go to my favorite ride the Pirates of the Caribbean but to my surprise it was closed temporarily for minor repairs and we were told to check back in an hour.
We then left Adventureland and entered Frontierland where we took a relaxing ride on the Walt Disney World Railroad. For the Thrill
Seekers the favorite rides here would be Splash Mountain and Big Thunder Mountain as they are rollercoaster type rides. However, in my youth I already experienced the thrill of those rides so I decided to explore Tom Sawyer island which is a really neat experience especially if you have kids then it was time to cool off in the air conditioning offered by the Country Bear Jamboree show which is both relaxing and entertaining as the bears sing several favorite songs for the audience. Disney is an expert at keeping people cool as they know the days can be cruel with the Florida heat. There are several places to stop and purchase refreshments, pop cycles, oranges, ice-cream and much more.
We then visited The Hall of Presidents at Liberty Square. We waited about 10 minutes to get seated and this show is always worth seeing as Disney constantly updates the show to include the most current president. Although I have seen this show over 8 times, I still feel the pride of being an American and to hear from the greatest historical Presidents such as George Washington and Abraham Lincoln how much they loved and honored God and country and the blood that was shed to ensure the freedoms we take for granted today! This museum of wax figures is a must see! Next I visited the haunted Mansion which I never get tired of this ride as it is one of my favorites as it is so different from the rest. The lines are usually long but it is definitely worth the wait.
Leaving Liberty Square we entered Fantasyland where you must visit one of Disney's most famous attractions "It's a small world" a beautiful musical indoor voyage with hundreds of singing dolls representing many countries all over the world! We also experienced Snow White's Scary Adventures, Peter Pan's Flight which is loads of fun (indoor and air conditioned), Prince Charming Regal Carousel which I am thankful they allow adults without kids to ride. There are also the many adventures of Winnie the Pooh, Dumbo the Flying Elephant and the Mad Tea Party which typically younger kids ride. For the Thrill seekers there is the Barnstormer where you take to the sky with the flying Goofini on a twisting, turning, daredevil roller coaster. I ended my visit to Fantasyland by stopping at Cinderella's Castle to see if I could have lunch there, however, I was told you have to make reservations sometimes several days before because the demand is high and seating is limited, so I was a bit disappointed that I was not able to have lunch or dinner in the castle as I had the privilege to dine in the castle once before and although pricy it was worth it for the complete Disney Princess experience! Since I was not able to partake in Cinderella's royal table we decided to eat at Pinocchio Village Haus. My Husband ordered a Pepperoni Pizza and we split a Mediterranean Salad and I ate Chicken Parmesan. Everything was good but the salad was both our favorite!!
Well 9:00 p.m. arrived at the Park and it was time to watch the Electrical Parade which is so royal and spectacular it is a must see!
Followed at 10:00 p.m. by a Firework Display that is more impressive than the City's display on Fourth of July. Disney takes fireworks to a new level and makes the visit to the Magical Kingdom even more magical if you can believe that. I will say the fireworks was the highlight of this visit to Disney…it was truly spectacular.
We left Disney at 1:00 a.m. in the morning after we finished up visiting Tomorrowland where I highly recommend visiting Buzz Lightyear's Space ranger spin (which was more recently added since my last visit) where I had a blast! I also loved Walt Disney's Carousel of Progress which I never get tired of watching. Of course the must see of Tommorrowland is the renown Space Mountain which is a unique roller coaster experienced mostly in the dark!
As always the Magic Kingdom never disappoints and I had an amazing time. I usually visit Disney Magic Kingdom at 1; 00 am. in the morning, but I can see that starting later in the day does have its advantages as the lines are much shorter and the night makes it cooler as you do not have the heat of the Florida sun beating down upon you! Now I can add these memories to my other favorite memory of swimming with the Dolphins which is a once in a lifetime experience I will also never forget!
Walt Disney World Orlando
1375 East Buena Vista Drive
Lake Buena Vista, FL 32830
(407) 939-6244
http://disneyworld.disney.go.com/
Story By Shakira McNamara