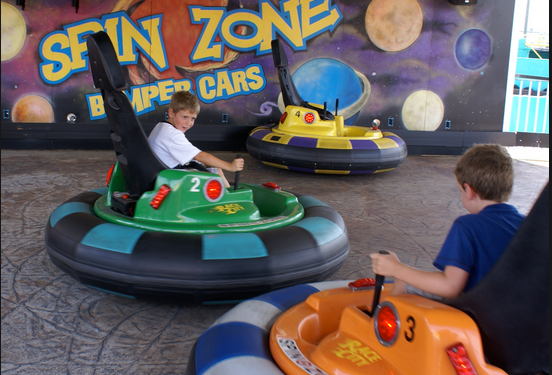 You know those vacation destinations that seem too good to be true? Well, Panama City Beach, Florida is one of those destinations. With over 27 miles of white sand beaches that stretch along the azure waters of the Gulf of Mexico, Panama City Beach offers two state parks, beautiful beach access points, great restaurants right on the water that serve up fresh seafood all day and night, and a host of attractions that entertain people of all ages. The waters around the city are famous with divers and fisherman who take advantage of the dozens of artificial reefs offshore, and the water sports and nightlife provide fun from sunup to sundown.
If you're headed for Panama City Beach on holiday, here are some of the awesome attractions we suggest you check out.
Everybody Loves a Yacht Party    
How would you like to dine, dance and cruise the beautiful waters off shore on the SOLARIS, the area's only dining and entertainment yacht. The yacht offers three decks to explore and tantalizing cuisine prepared by private chefs. Up on the sky deck, take in the sunset and watch the heavens fill with shimmering stars that will act like a disco ball as you dance the night away. The SOLARIS can also be rented out for weddings and private events.
There's a Big One Out There With Your Name on It
A fish that is, so you might want to hop on board the Osprey, a 22-foot cape Horn designed for fishing the shallowest flat but also capable of maneuvering open bay waters and coastal beaches. Spend the day fishing for trout, tarpon, jacks, redfish, flounder and even sharks. Fly fishing is also available during the summer and early fall.
Get a Birdseye View
If you spend any amount of time on the beach you'll no doubt notice the helicopters flying overhead. This is a great way to enjoy a scenic tour of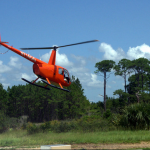 the city from a totally different perspective. You can see schools of fish, rays, dolphins, and, if you're lucky enough, you might even see a pod of Manatees. Most flights range in duration and price and can run the entire length of the beach and even around Shell Island. Or, if you're so inclined, you can charter a helicopter for a custom tour, which would cost more but be well worth it.
A Once-in-a-Lifetime Experience
Blue Dolphin Tours gives you the chance to swim with playful bottle-nose dolphins in their natural habitat. Take a super fast and super fun boat out that has been specially designed to find and interact with the dolphins. Many larger boats will carry groups of people of up to 150, but Blue Dolphin Tours carries only 6 passengers, including children, so the whole experience is much more intimate. While out and about, you'll also be able to discover other fantastic wildlife in the region like pelicans, herons and many underwater creatures.
Extreme Go carting Anyone?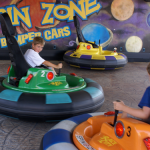 Race City is the place to go to tear around the track with friends or family. And not just one track, but 6 different ones to choose from. When you're done racing, you can visit their indoor arcade, haunted house or their bumper boat rides. And, because each attraction is priced separately, you can save money and only hit the ones you really want to enjoy.
Don't be surprised if on the last day of your vacation, you find yourself calling your travel agent and booking your next trip to Panama City Beach, Florida!