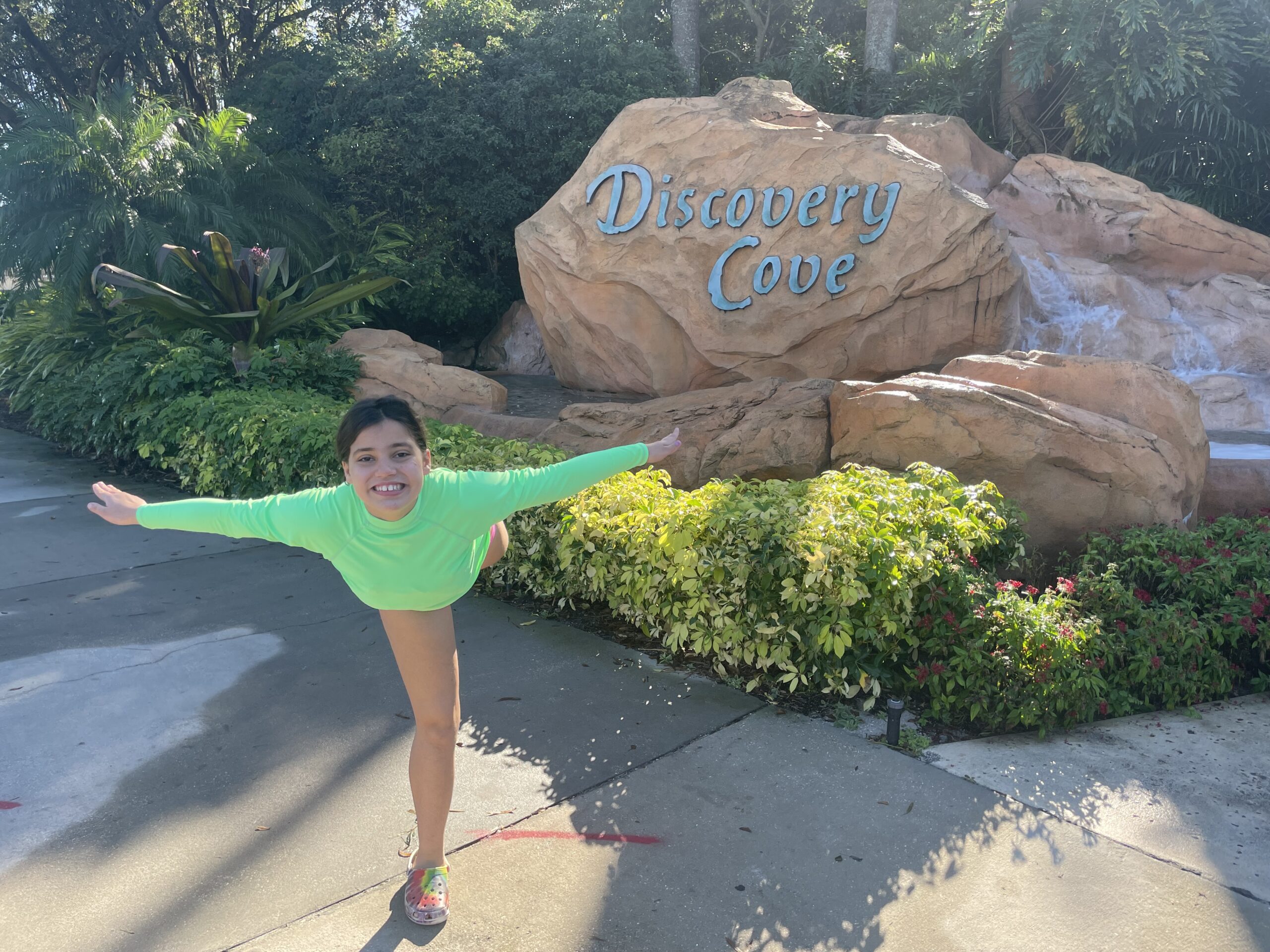 Discovery Cove Orlando: The Ultimate Family Vacation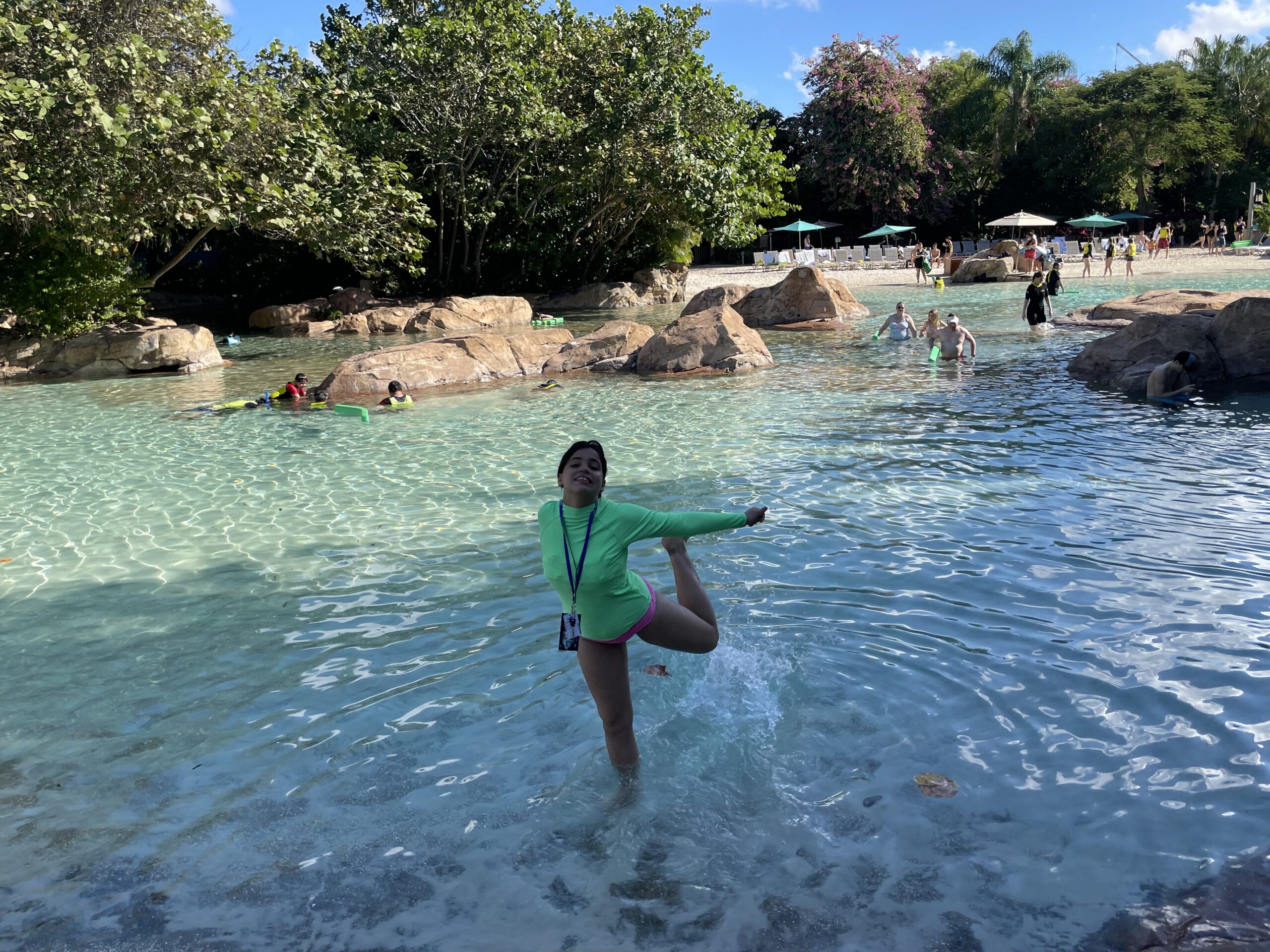 If you're planning to take your family on a vacation, then you're going to want to check out Discovery Cove Orlando. This resort will give your kids the most magical vacation experience consisting of swimming with dolphins, beaches, exotic animals, and more! There's plenty of fun in store for the whole family. Here's what you need to know before you book your vacation:
About the Park
Discovery Cove Orlando is a day resort where your family can enjoy all sorts of animal interaction. While swimming with dolphins in Orlando is one of the most popular features, many other adventures await!
You can experience the creatures of the sea by snorkeling with tropical fish, feeding colorful birds, and relaxing on the family beaches. The resort prides itself in keeping the attractions line-free for you and your family to enjoy your day at your own pace.
Discovery Cove's Signature Dolphin Experience
If you're wanting to swim with dolphins, Orlando is the place to be! Discovery Cove's Signature Dolphin Experience is an adventure that the kids will talk about for years to come.
The adventure begins with your family meeting the dolphin in the swimming area. After you enjoy your first interaction with the dolphin, one of the animal care specialists will give you all of the details about the slippery little animals. Some of the education includes natural dolphin habitats, behaviors, how the dolphins communicate, and how they work with these animals each day.
After finishing the education portion of the experience, each member of your group will get the opportunity to individually interact with a dolphin. During this time, you'll learn all about that dolphin's personality and how they communicate with humans!
Please note the following requirements for this exhibit: children must be at least 6 years of age to swim with dolphins. If your child is in the age range of 6-12 years, then a paying adult must participate with them in swimming with the dolphins.
Trainer for a Day
Trainer for a Day is an upgrade that is available to be added to your adventure at Discovery Cove Orlando. When you select this package, you'll be accompanied by a Discovery Cove Trainer as your guide. This add-on will allow you to have a second interaction with the dolphins as well as a private photoshoot with two dolphins.
Along with hanging out with your fun water friends, you'll also get special meet-and-greet opportunities with the tropical birds and small mammals. You will have your trainer as a private guide taking you through the Explorer's Aviary. Another feature of this experience is feeding the fish in The Grand Reef, a session with a Discovery Cove Aquarist, and a private session with the otters in the Freshwater Oasis.
Please note the following requirements for this upgrade: all guests must have shoes, water shoes, or flip flops for behind-the-scenes tours. There are only sixteen participants allowed per day, which is available in groups of eight. If your group has less than eight people, then you may be paired with another group. Professional photographers are present for all dolphin interactions, and photo packages are available for additional purchasing. This package pricing begins at $199 per person ages 6+.
Activity Upgrades
SeaVenture
You can find SeaVenture in The Grand Reef portion of the resort. This activity upgrade is an underwater walking tour where participants wear a dive helmet. The excitement begins with climbing down a ladder onto the reef floor where you'll see all of the coolest underwater attractions.
The awesome underwater views include sharks (through an 8-foot-tall panoramic window), fish, rays, and more! This undersea experience lasts about 45 minutes and starts with a short introduction session before starting.
This is an activity upgrade, which means park admission must be purchased separately. This add-on starts at $49 per person, and is limited to nine people per dive. Discovery Cove Orlando donates 5% of the proceeds from this adventure to Rising Tide Conservation, which is a non-profit organization that protects coral reefs.
Animal Trek
Animal Trek is an activity upgrade that can be purchased for those who love our land animals! This experience comes with a private tour where you'll meet birds and small mammals. This is a 30-minute tour that highlights some of the most popular birds such as macaws, screech owls, and more.
After completing this tour, you'll get to meet the Animal Ambassadors: anteaters, armadillos, kinkajous, or sloths. These tours start between 12-12:30 p.m. everyday. Pricing begins at $79 per person, with only 24 participants allowed each day.
Flamingo Mingle
Small animals aren't the only attraction at the resort! Your family will love this exclusive upgrade. The Flamingo Mingle add-on begins with a tour through the flamingo habitat. You'll get to feed these gorgeous birds and play in the reef together! A photographer will be available for photos as well as the Discovery Cove experts to educate you about these animals.
Pricing begins at $59 each with age requirements being six years or older. Please note that this experience can be added to the Signature Dolphin Swim and the Day Resort packages. It cannot be added to the Ray Feeding or the Trainer for a Day program due to schedule conflicts, per Discovery Cove Orlando.
Ray Feeding
Dolphins aren't the only highlight at Discovery Cove! Ray Feeding is another add-on to your day experience that will truly wow the family. This experience comes with the opportunity to feed large Southern Rays along with thousands of tropical fish for their morning meal. The aquarist will also give an educational training on caring for animals in the reef.
This experience begins at $59 per person with the age requirements being 6 years or older. Only 20 participants are allowed each day, so book your Ray Feeding experience soon! All reservations must be purchased in advance.
Amenities
Discovery Cove Orlando provides the following complimentary amenities with admission to the park:
Snorkeling in The Grand Reef
Feed exotic birds in the Explorer's Aviary
Up-close animal encounters
Unlimited food, beverages, and select beers and wines
Complimentary snacks
Lockers for unlimited use
Shower and changing facilities (public and private)
Fresh towels
Animal-safe sunscreen
Snorkeling gear, with prescription goggles available upon request
Wetsuits and vests
Amenities Upgrades
Please note that all of the following are amenities upgrades. Discovery Cove Orlando, none of these upgrades include park admission. Park admission purchased separately and is required to purchase these add-ons.
Private Cabana
The resort has cabanas, or a small gazebo-type structures, available to accommodate your family during rest breaks between adventures. When you purchase a Private Cabana package, your family has their own cabana with towel service, a snack basket, and a mini fridge included.
Each cabana has views of the waterways and includes a table, chairs, and chaise lounges. The cabanas are designed to fit six to eight people comfortably, but no more than ten people will be allowed at each cabana. If your party includes more than ten people, you will be required to purchase a second cabana. Children ages two and under do not count toward your party total!
Please note that all cabana locations vary and cannot be guaranteed. There are also limited quantities available, so be sure to book ahead of time! This Private Cabana package is available at $199 per cabana.
Elite Cabana
The Elite Cabana upgrade is the next step up from the Private Cabana. This package includes towel service, a snack basket, a mini fridge, a personalized buoy delivery during the Signature Dolphin Swim, a photo package of a $229 value, and the ability to fit six to eight guests comfortably. This package is available at $499 per cabana.
VIP Cabana
The VIP Cabana package is the ultimate package you can purchase! This package includes towel service, a snack basket, a mini fridge, the personalized buoy with your swim experience, a photo package at a $229 value, a dedicated VIP cabana host, an exclusive animal encounter, reserved seating at Laguna Grill, a guaranteed Dolphin Lagoon view, and the ability to accommodate six to eight guests comfortably. This package is available at $899 per cabana.
Day Beds
If you're looking for maximum comfort during your relaxing get-away, then you might be interested in upgrading to the Day Bed package. This package includes soft day beds that are positioned along the beaches for a comfortable place to relax between adventures.
Each bed fits two adults comfortably, but larger parties can purchase additional beds. Upon arrival to the park, you will check-in and then be escorted to your personal Day Bed. This package upgrade is available for purchase at $79 per bed.
Celebration Package
This is the perfect package if you're celebrating a special day such as a birthday, anniversary, or just want to truly enhance your stay at Discovery Cove Orlando. For $129 per package, you will get a buoy with a personalized messaged delivered by a dolphin as well as 20% off a Discovery Photo Package ($57 value).
Please note that your Dolphin Swim Package is required to be on the same day as this Celebration Package reservation. There is also a limit of one personalized buoy delivery per group while swimming with the dolphins.
Premium Proposal Celebration Package
Are you looking to propose to the love of your life? Enhance this occasion with the Premium Proposal Celebration Package! This package includes a Private Cabana with a floral arrangement and ring display, a buoy with a personalized message delivered by a dolphin, and a dolphin interaction photo package ($229 value).
Please note that the Dolphin Swim Package is required on the same day as the Premium Celebration Proposal Package reservation. There is a limit of one personalized buoy delivery per group. The price for this package begins at $549.
Proposal Celebration Package
You don't need your own Private Cabana for your proposal? No problem! Check out the Proposal Celebration Package. This upgrade includes one buoy with a personalized message delivered by a dolphin, a proposal table with an optional ring display, and 20% off of a Discovery Photo Package ($57 value). Pricing for this package begins at $199.
Premium Drink Package
Having a few adults on the trip? You might consider the Premium Drink Package. This package is an upgrade that will get you a full selection of unlimited alcoholic beverages throughout the day. Drink availability includes mixed drinks, frozen cocktails, win, beer, or one of the Discovery Cove Orlando signature drinks.
This package is available to those who are 21 years of age or older for purchase and consumption. The resort does require a valid proof of ID. Pricing begins at $40 per adult! You can find the list of signature drinks and other beverages available here.
Photo Package
If your family is making memories on this trip, don't you want to bring them home with you? This package allows you to do just that! There are a few different Photo Packages available for you to choose from. If you purchase your package in advance, you'll save even more money.
Photo packages available are:
Premier Photo Package
Discovery Photo Package
Adventure Photo Package
Island Photo Package
Digital Photo Package
All photo packages come with printed photos except for the Digital Photo Package. The Digital Photo Package is all digital images delivered to you. The price range varies on these packages from $99 to $279.
Amenities Upgrades
Before you make your trip to the resort, here are some things you should know:
General Admission Includes:
Food & Drinks:
Freshly prepared food
Unlimited snacks
Non-alcoholic beverages
A selection of beer and wine for guests over 21 years old
Facility Use:
Changing facilities
Swim vests & wet suits
Snorkel gear
Floatation devices
Lockers & towels
Private indoor and public outdoor showers
Sunscreen:
A sunscreen is provided by the facility that has been specifically formulated for the safety of all animal habitats. This can be found at all restrooms.
Parking:
All-day self-parking is complimentary.
ID Card:
A personalized ID card is provided with the option to set up in-park charging.
Dining Hours at Laguna Grill:
Breakfast is available from 7:30 a.m. to 10:30 a.m. Lunch is available from 11:00 a.m. to 3:30 p.m.
What to Bring to Discovery Cove:
Photo identification for each member that is 18 years and older
Credit card for optional in-park charge account or souvenir purchasing
Clothing: Bring a bathing suit and a set of dry clothes. Children in diapers are required to use water proof protectors or swim diapers.
Completed waivers: Anyone under 18 years of age must have a completed waiver to attend the park without their parent or natural guardian.
What to Leave at Home:
Jewelry (due to the safety of the animals)
Outside food and beverages
Flotation devices including noodles, swim fins, sand toys, flippers, and scuba equipment
Check-In Times:
Waterways are open from 9:00 a.m. to 5:00 p.m. daily. You should arrive between 7:00 a.m. and 8:30 a.m. to prepare for your adventures. If you're participating in 3 or more add-on experiences, plan to arrive by 7:30 a.m. to schedule your day. If you are participating in the Ray Feeding and Flamingo Mingle, you should arrive by 7:00 a.m. The Trainer for a Day upgrade requires check-in before 7:45 a.m.
Park Add-Ons:
SeaWorld
If you've been interested in checking out SeaWorld, park reservations are no longer required. If you want to see marine animal presentations and exhibits, you definitely want to add this on to your Discovery Cove day.
Aquatica
Aquatica is SeaWorld's waterpark. If you're visiting during the summer, this add-on is a must! We did a review on this park last year, read our story about Aquatica Orlando.
Busch Gardens
If you're looking for another family adventure, Busch Gardens Tampa combines world-class thrill rides, exciting seasonal events, and one of North America's largest zoos. The 3 park add-on may be what you are looking for, and all for an amazing price.
Florida Resident Rates – The Only Swim with Dolphins Orlando Discounts
If you live in the state of Florida, then you can enjoy a 20% discount year-round! As a resident, you're able to shift or cancel the reservation if your plans change. You must provide proof of Florida residency at check-in. < Click Here to See Florida Resident Rates – Save Money >
Transportation Options
Air Transportation
If you're choosing to fly into Florida, you will be flying into Orlando Airport. It is approximately 14 miles from Discovery Cove Orlando. Here are the directions to drive to the resort from the airport:
Take Highway 528/Beachline Expressway Westbound
Get off on the International Drive exit
Take a left at the end of the ramp (follow signs toward SeaWorld®)
Make a right onto Central Florida Parkway at the third traffic light.
The entrance to Discovery Cove is on the left-hand side of Central Florida Parkway.
Riding
If you're choosing to ride to Orlando, you have many options available such as taxis, uber, local trains, and buses. According to Moovit, public buses that have routes near Discovery Cove are buses 08, 111, and 50.
For transportation between SeaWorld, Aquatica, and Discovery Cove, you can receive a free shuttle service. To get this, you must reserve your shuttle onsite at the Guest Service Desk of any of the hotels of SeaWorld at least 30 minutes before departure.
Driving from Another State
If you're driving in from another state, there are two main ways you will come into the park area: from Tampa/Highway 192 hotels or from downtown Orlando. Here are the directions:
FROM TAMPA OR HIGHWAY 192 HOTELS:
Take I-4 East (toward Orlando) to exit 71. This is the SeaWorld exit.
Bear right onto Central Florida Parkway when exiting ramp.
The entrance to Discovery Cove is on the right-hand side of Central Florida Parkway, past the sign for SeaWorld Orlando.
FROM DOWNTOWN ORLANDO:
Take I-4 West to exit 72 (Beachline Expressway/FL-528/Airport).
Once on the Beachline, take the first exit (International Drive).
Make a left onto International Drive.
Make a right onto Central Florida Parkway at the third traffic light.
The entrance to Discovery Cove is on the left-hand side of Central Florida Parkway.
The address of Discovery Cove is 6000 Discovery Cove Way, Orlando, FL, 32821.
Accommodation Options
Discovery Cove + Hotel:
If you're wanting to book your hotel package and park admission all in one, then you'll want to look into Discovery Cove's hotel! Their package begins at $89 per person per night (based on a family of four).
This includes a selection of the Signature Dolphin Swim or Day Resort Package, choice of hotel accommodations including one free night, reserved show seating at SeaWorld, and more! Florida residents can book their stay at the hotel starting at just $70 per person per night.
Official Hotel vs. Hotel Partner:
When you choose to book with an official hotel, you get complimentary access to SeaWorld Rescue tour, Shuttle to SeaWorld, Aquatica, and Discovery Cove, 10% off dining at these resorts, 20% off merchandise purchases of $50 or more at these resorts, and priority entry at SeaWorld.
If you book with a SeaWorld Hotel Partner, you get all of the above except for complimentary access to the SeaWorld Rescue Tour and the Shuttle between the resorts. < Click to See Rates >
Discovery Cove Hotel Partners:
Hilton Orlando
Hilton Orland is a resort about 15 minutes from Orlando International Airport. Features include dining options such as Spencer's and Topics Pool Bar & Grill. This resort also has two pools, a waterslide and splash pad, and a lazy river with cabanas. You can pamper yourself with a full-service spa, salon, and fitness center that is available at this resort. Recreational courts include volleyball, tennis, and basketball.
La Quinta Inn & Suites Orlando International Drive
The La Quinta Inn is located in the middle of all of the things-to-do on International Drive. This hotel is within walking distance of over 100 restaurants, shops, and entertainment venues. Orlando's major theme parks are all within short driving or riding distance, and Discovery Cove Orlando offers complimentary parking to guests here.
Features include free breakfast, guest rooms, pillow top best, cable, coffee makers, and wi-fi. The hotel also has a heated pool and jacuzzi. Another bonus is this hotel is pet friendly with no deposits or fees required!
La Quinta Inn & Suites by Wyndham Orlando IDrive Theme Parks
The brand new La Quinta Inn is located off of I-4, which is great for guests who want to see all of the theme parks, museums, shopping locations, and restaurants. Features include daily breakfast, free parking and wi-fi, outdoor pool and hot tub, and a shuttle to local attractions.
Newly Added the Orlando World Center Marriott
Local Festivals
Orlando is home to festivals all year long! Here are the top ten festivals that happen every year in the popular tourist town:
Winter Park Sidewalk Art Festival
Downtown Food & Wine Fest
Florida Salsa Fest
Winter Park Harvest Festival
Celebration Exotic Car Festival
EDC Orlando
Great American Pie Festival
Dragon Parage and Lunar Festival
Zombietoberfest
Light Up Ucf
Typical Weather:
The weather in Orlando is typically comfortable. Precipitation varies with the lowest average rainfall being 1.7 inches in November to the highest average being 8.1 inches in August. Most rainfall (over 6 inches on average) occurs between June and September.
Below are the average temperatures throughout the year:
| | | |
| --- | --- | --- |
| Month | Average High    | Average Low   |
|  JANUARY | 72 | 50 |
|  FEBRUARY | 73 | 51 |
|  MARCH | 77 | 55 |
|  APRIL | 83 | 61 |
|  MAY | 88 | 67 |
|  JUNE | 91 | 71 |
|  JULY | 92 | 73 |
|  AUGUST | 92 | 73 |
|  SEPTEMBER | 89 | 72 |
|  OCTOBER | 84 | 66 |
|  NOVEMBER | 77 | 56 |
|  DECEMBER | 73 | 51 |
Will You Visit Discovery Cove Orlando?
If you're looking for family fun, Discovery Cove Orlando is the vacation for you. You'll find many attractions, exotic animals, and many choices for entertainment. Be sure to check Dolphin World's Discovery Cove information website because they give all the details there! Have you booked your vacation, yet?