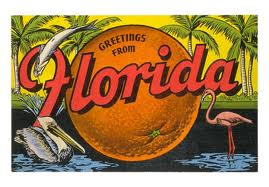 The fall months are some of the best months to travel to Florida. You can get amazing deals during this time from September – December 15.  We may not have our leaves change, like up North, but we do have the weather change from really hot to very comfortable days with cool evenings, just perfect weather.  Also the hidden secret is that the Ocean is still really warm because the water has not cooled down from the summer yet.
What is really amazing with Expedia is when you combine the airfare and hotel together, you really save a lot more money.  So if you check this out, you should look  at the combo and see how much you can save.
Some of the best deals you can get are Orlando, Fort Lauderdale, Panama City, and Miami. So if you want to chill out before all the more expensive Holiday season is upon us in Florida and save money.  Come on down in the Fall months. Check out the Fall Special with Expedia.
God Bless,
Johnny