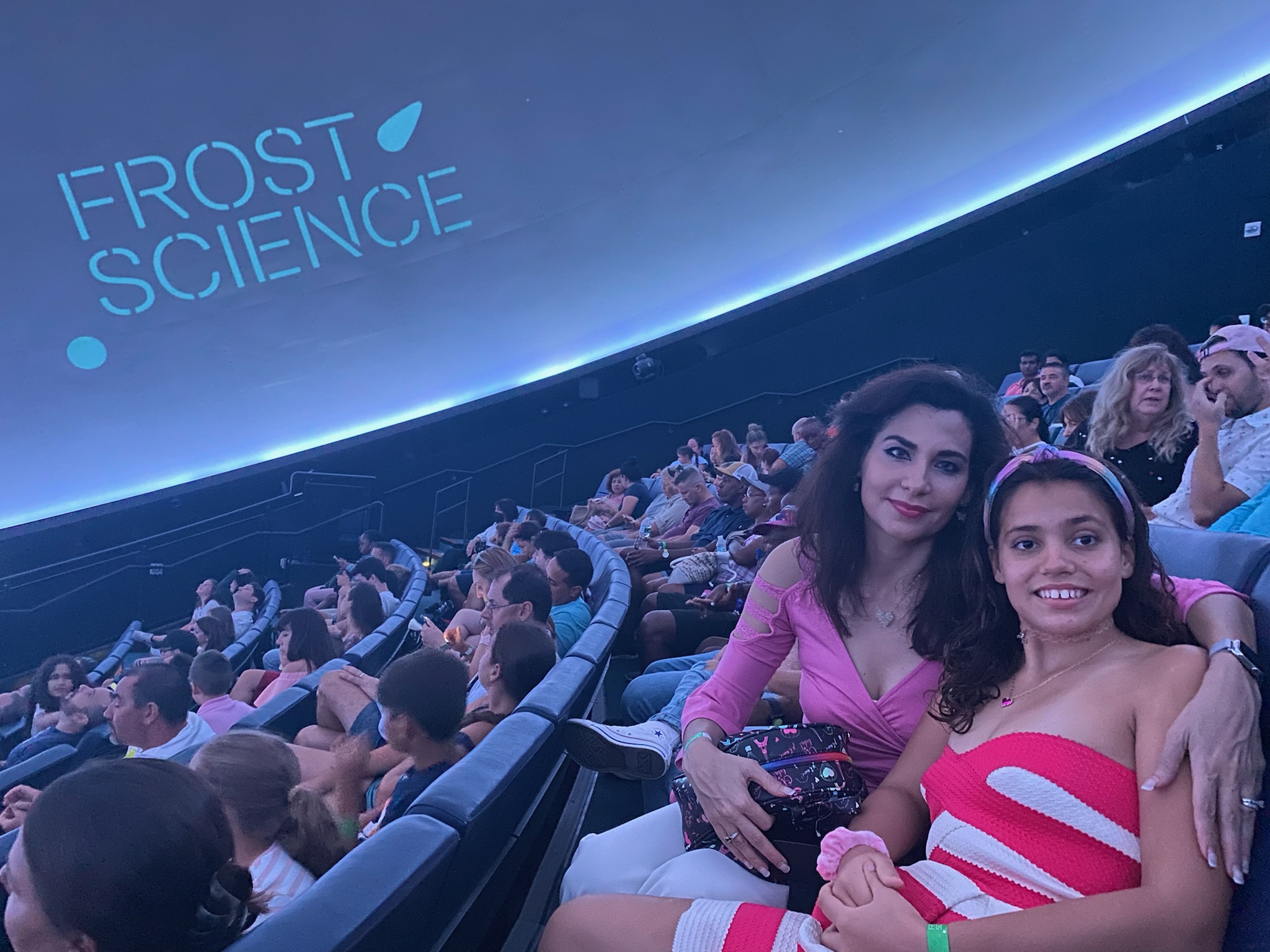 Frost Science Museum: Where Fun & Science Collide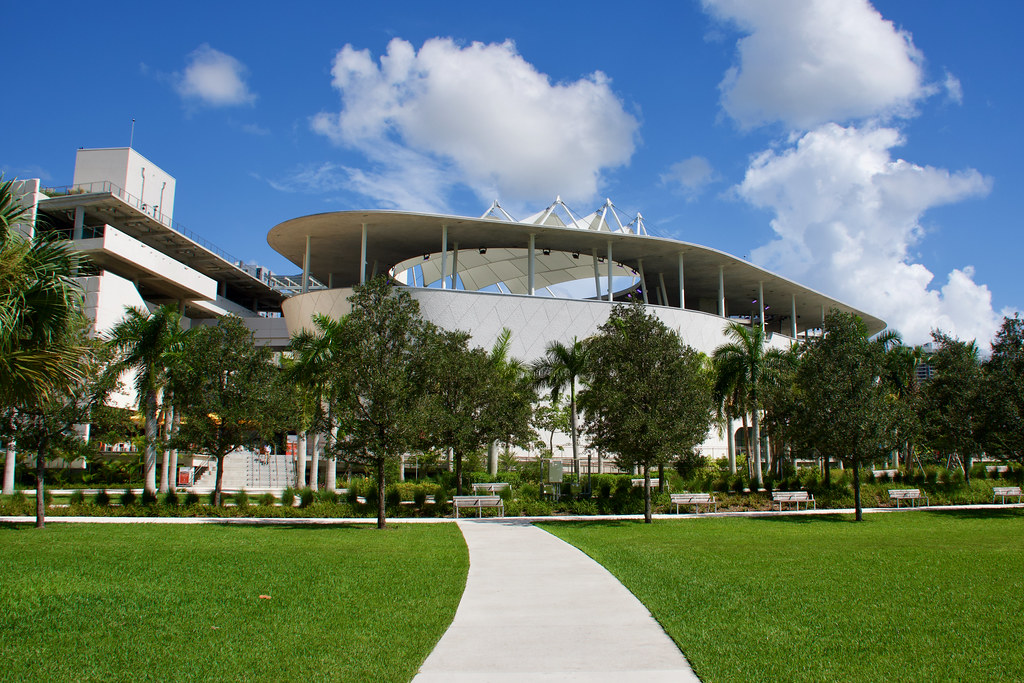 Are you a teacher who is looking for the perfect field trip for the class? You might even just be a parent looking for a fun place to take the kids. Either way, the Frost Science Museum is a great option for those who are looking to combine education and fun! Here's what you need to know about the Museum.
About the Frost Science Museum
The Frost Science Museum is a large campus of different interactive science learning options. The building sits on four acres within Downtown Miami's waterfront. The 250,000-square-foot facility is divided into four buildings: the Aquarium, the Frost Planetarium, and the North and West Wings.
With the way that the campus is divided, your kids will get to experience every atmosphere from the ocean to the Everglades, and from the human cell to outer space. The Museum uses leading-edge technology to create vivid science learning experiences for people of all ages to enjoy.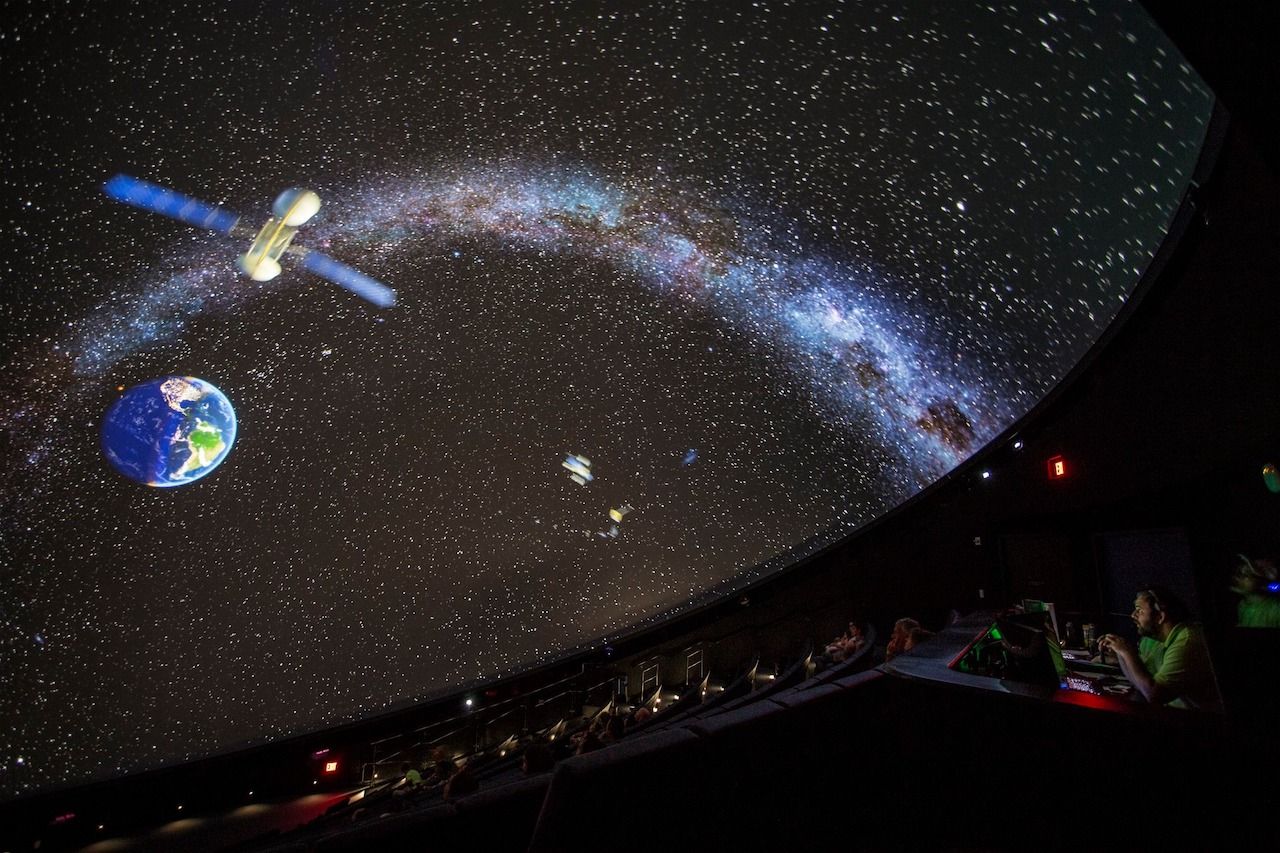 Amazing Exhibitions to See
Within the four main buildings are several different exhibitions to choose from. With different options from vibrant ecosystems to the human body and mind, the adventure of flight, and modern technology, there's something that everyone will love. Here's what they have to offer:
Planetarium
The Frost Planetarium has 250 seats, so you can bring large groups if you'd like. It uses 16-million-color 8K projection, surround sound, and a vast dome screen that brings real-life outer space to you! The Planetarium is one of the most advances spaces offered in the U.S.
The projectors are capable of utilizing 3D to fully immerse you in the experience. The dome is tilted forward at 23.5 degrees, and it is 67-feet long. This intentional design will completely fill your field of vision, so you'll feel like you're flying! There are many different shows put on in the Planetarium, but if you're bringing a school group, you can opt for the staff-led exploration of the galaxy of your choice. Private showings have options of different laser light events.
Planetarium Shows
If you're interested in visiting the Planetarium, there are different options to choose from! The Worlds Beyond Earth show goes into great detail about the dynamic worlds that orbit the sun. The Dynamic Earth show will take you on a deep dive into Earth's climate system. You'll be swimming with sharks! Finally, the Living Worlds presentation takes you into the possibilities of life forms in the Solar System and beyond.
In addition to these shows offered, you have the option of attending Laser Evenings. These laser light shows integrate lasers and music you love to create stand-out visuals under the 67-foot dome. Throughout the year, laser shows rotate. This means that each event has a different lineup, so be sure to check the Events page for the most up-to-date show.
The cost for the Laser Evenings event is $10 per adult and $8 per child ages 4-11. Members do receive a 20% discount on all Laser Evenings shows. Each show must be purchased separately. Admission to the show includes the laser glasses, so all you'll need to bring is yourself!
Aquarium
One of the other popular exhibits is the Aquarium. This building is made of three levels to take you from the surface to the depths of South Florida's epic aquatic ecosystems and beyond. At the top, you'll find the Royal Caribbean Vista level. Here, you'll be traveling habitats such as the Gulf Stream, Mangrove Forests, and the Everglades.
In the two lower Dive and Deep levels, you'll be coming face-to-face with underwater views of live animals. You'll see the ecological systems, and you'll also get to learn the science behind them! From damselfish to jellies, you'll love the extreme diversity of the subtropical sea.
Power of Science
While the Planetarium and Aquarium will make your whole trip worthwhile, the fun and learning doesn't stop there! The Power of Science is a newer exhibition available at the Museum. This exhibit is all about why science is important – from unlocking the mysteries of the universe to those inside of our bodies.
The Power of Science exhibit gives you a look into the work of the scientists at University of Miami in four categories: the ocean, environment, body, and universe. When you enter this exhibit, you'll step into the shoes of the researchers, explorers, and inventors in a series of hands-on exhibits. This includes rare specimens, an interactive floor, the periodic table of elements, different scientific instruments, and more!
Feathers to the Stars
Next up on the must-see list of exhibitions is Feathers to the Stars. You'll be following the astounding story of flight in this exhibit. It includes everything from feathered dinosaurs to the advancement of technology and space travel.
The exhibit begins with animal flight where you'll see the earliest flying dinosaurs. You'll also learn how evolution kept these flying animals safe from the larger predators. The next portion covers basic human flight, where you'll met the inventors who created airplanes! Lastly, you'll learn more about space exploration of the past, present, and possibilities of the future. Part of this exhibit includes you virtually launching one of the Apollo space missions with video game-like controls.
Mammoths: Ice Age Giants
While you'll see dinosaurs in Feathers to the Stars, they aren't the only prehistoric animals in this museum! The Mammoths exhibit will teach you everything you need to know about the diversity, adaptation, and extinction of these giant beasts from over 10,000 years ago.
Sherlock Holmes: The Exhibition
Do you or the kids love a good mystery? This Sherlock Holmes exhibit will definitely be a must-see! This exhibit transports you into Sherlock Holmes' London to solve a mystery with his groundbreaking methods. You'll discover clues, interpret them, and work together with your team to solve them. You'll also meet some suspicious characters along the way… who you believe is up to you!
Dessert
To end your evening, you can enjoy a decadent dessert. The option most commonly available is the homemade Apple Spice Cake. This is a moist, spicy, and sweet cake all-in-one that includes small apple and raisin bits.
MeLab
Last (but certainly not least) on the list of exhibits to see is the MeLab. MeLab is a great way to explore the amazing ways your body and mind work together, and how your daily choices impact your health and wellbeing. Instead of working through the exhibit and looking at other experiments, you become the experiment! This includes running simulations, solving puzzles, and testing your senses, reflexes, and stress responses.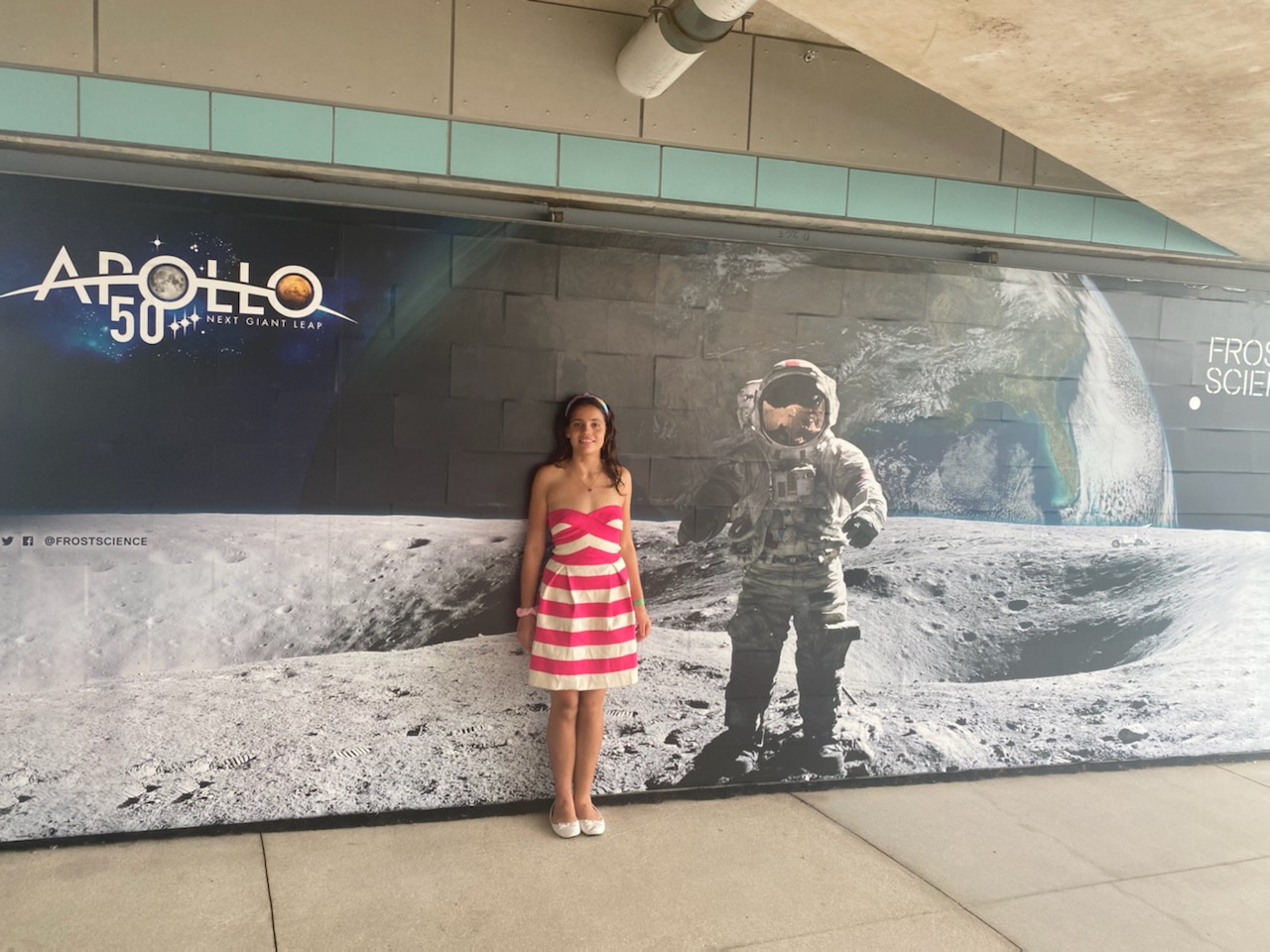 Events & Camps
Depending on what time of year that you're interested in checking out the Frost Science Museum, there will be an event for you to attend! From workdays to mini-camps, there is always something going on at the museum! These events change throughout the year, so to check out the most-up-to-date list, check out the Events page here.
As far as camps go, there is always something available for children and pre-teens to learn about! Frost Science Museum features one-day Mini-Camps, and they also have an award-winning Summer Camp. The Summer Camp offers different types of learning experiences through animal encounters, star shows, multimedia experiences, interactive exhibitions, live science demos, and engaging hands-on activities. The camps are fully-inclusive and are presented by teachers, scientists, museum staff, and other highly-trained educators.
If you're interested in sending your kids to camp, then you'll need to stay up-to-date on when they will be held. You can check them out here: Mini-Camps, Spring Camp, Summer Camp, and Winter Camp.
Dining & Retail
With all of the fun to fill your day ahead, you may be wondering what other options are available. Luckily, the Frost Science Museum does offer dining and retail options!
Food at Science
Food at Science is a cozy dining joint within the Museum. You can go for coffee and a snack before your exploration begins, lunch at midday, or even a late afternoon pick-me-up. The café provides indoor seating or a covered outdoor spot to accommodate your needs. You'll find foods and beverages such as your Starbucks coffee favorites, artisan pastries, farm stand salads and bowls, sandwiches and burgers, pizzas, snacks, and grab-and-go options. There are also non-alcoholic beverages, wines, and brews.
No outside food or beverage is allowed inside of the museum. Food and beverages are limited to the local café to reduce risk for all of the technology and animals within the exhibits. The Food at Science café is located on Level 1 of the West Wing. Admission to the museum is not required to dine at the café, but if you're a member, you receive a 10% discount on all purchases. You can also place a food order online in advance by clicking here. Coffee at Science is open from 10:00 a.m. to 5:30 p.m. daily, and the café is open from 11:00 a.m. to 4:30 p.m. daily.
Retail
Along with your dining options, you also can pick up some great gifts or souvenirs! The Science Store has all sorts of science tools and toys, t-shirts, books, and exhibition-related gifts. The store is open from 11:00 a.m. to 6:00 p.m. daily and is located on Level 1 next to the Ticket Center. Admission to the museum is not required to visit the Science Store, and members receive a 10% discount on all purchases.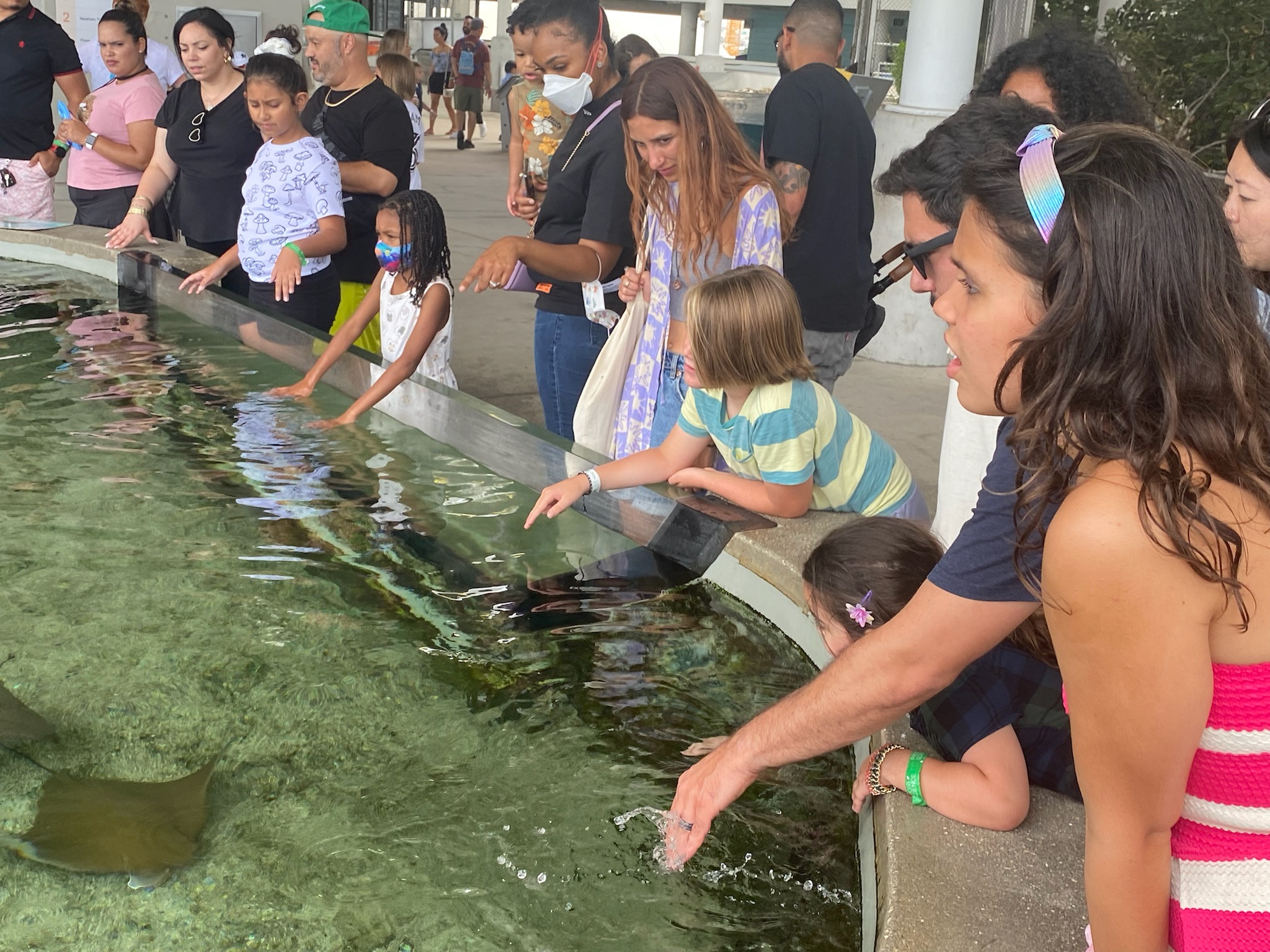 Planning Your Trip
If you're ready to get started on your adventure, then there is some planning that you need to do! The Frost Science Museum is open daily, but it is recommended to plan your trip and purchase tickets in advance. Here's what you'll need to consider in your planning process:
Tickets & Memberships
The first thing that you'll need to secure is your ticket or membership. It is recommended to purchase your tickets in advance to ensure enough openings, especially if bringing a large group. Members must also claim the ticket reservations online and bring the membership card and photo ID to enter.
For a basic Explorer Ticket, you'll receive an all-in-one ticket that includes museum exhibitions, the aquarium, live science demonstrations, and one Frost Planetarium show. The ticket is only good for admission on the date indicated. Prices range as follows: members are free, children 3 and under are free, youth ages 4 to 11 are $24.95 each, and adults are $29.95 each. Please note that the Frost Planetarium shows are limited. Once shows sell out for the day, you can still purchase discounted general admission tickets for Frost Science Museum. If you'd like to ensure that you can visit the Planetarium, be sure to book in advance.
If you plan on making trips to the Museum year-round, then you'll receive significant savings with the Museum Membership. With the membership, you pay a yearly fee and receive your tickets each time you go for free! You must still reserve tickets online as a member and bring your information upon arrival. Pricing packages range as follows: Individual PLUS is $109, Family is $199, Family PLUS is $249, and Family Plus Premier is $279. For more information on becoming a member, click here. Directions
Museum Hours
Whether you're wanting to take a trip to the museum on a school day or make a weekend trip out of it, the good news is you can! The Frost Science Museum is open every day of the year from 10:00 a.m. to 6:00 p.m.
Museum Location
The Museum, also known as the Phillip and Patricia Frost Museum of Science, is located at 1101 Biscayne Blvd, Miami, FL 33132. This is in Maurice A. Ferré Park next to the Pérez Art Museum.  You can contact the Museum by phone at 305-434-9600 or by email at ticketcenter@frostscience.org.
Directions
Here are directions and instructions directly from the Museum based on how you will choose to travel:
By Metromover
Frost Science is directly adjacent to the Miami-Dade Metromover, Museum Park station. Take the Omni Loop train to Museum Park station, and arrive steps from the museum entrance. Visit Miami-Dade Transit to view a full map of stations and information.
By Brightline
Take Brightline's high-speed express train to Frost Science. Hop on at Brightline's Fort Lauderdale or West Palm Beach stations and enjoy the ride into Miami. When booking your train fare at least two hours prior to departure, you can also add Brightline+ to reserve a shared or private ride from MiamiCentral Station to Frost Science.
By Metrobus
Museum Park is serviced by several bus routes. Visit Miami-Dade Transit to view bus schedules, connections and transit directions
By Miami Trolley
Museum Park is serviced by the Biscayne trolley route, with a stop on Biscayne Boulevard, just north of NE 10 St. Visit Miami Trolley for a full list of route maps and information.
By Bike
There are several bike racks located around the museum, including 8 in the onsite museum parking garage, four by the promenade and two by the plaza stairs.
By Taxi
Taxis may drop off at the main entrance of the museum.
Parking
The museum is accessible via car, bike, and Metromover. With these options, you're able to park onsite, in nearby parking lots, or opt for the public transportation and not worry with parking.
Onsite Parking
Limited paid self-parking is available in the museum garage during regular hours. Please note that the garage can fill up quickly during the peak hours and weekends. Onsite parking is available for a $15 flat rate, with members receiving a $4 discount.
Here are the instructions from the Museum about onsite parking: "Guests must take their tickets and pay at the Pay on Foot stations located near the Knight Plaza elevator or at the bottom of the garage entry ramp. Please note both the Pay on Foot stations and the Pay in Lane (PIL) exit stations are credit card only. Members must bring their ticket to the Science Store for the discount validation before paying at the stations."
The garage also has a limited number of parking spaces for specific needs: accessible parking, electric vehicle charging stations, fuel efficient parking, carpool parking, and baby stroller parking. For more information about the types of parking available, click here. For more information specific to accessible parking, you can also review the Accessibility Page.
Nearby Parking
If you're interested in parking in streets or nearby parking lots, here are some places that are typically available:
Omni Garage – 453 NE 15th Street (Cash/Credit Accepted)
Head north on Biscayne Blvd. Turn right onto NW 15th Street. Destination will be on the left. Once parked, take Metromover one stop south to Museum Park station.
Miami World Center Block D Garage – 850 NE 2nd Avenue (Cash/Credit Accepted)
Head south on Biscayne Blvd. Make a right on NE 9th Street. Garage entrance is located directly in front once you reach NE 2nd Avenue.
Bayside Marketplace Garage – 401 Biscayne Blvd. (Cash/Credit Accepted)
Head south on Biscayne Blvd. U-turn at NE 2nd Street to head north on Biscayne Blvd. Turn right at the next cross street onto NE 3rd Street. Turn left onto NE 4th Street. Destination will be on the right.
Planning Events, Parties, and Field Trips
If you're planning on bringing a large group of people, having an awesome science-themed birthday party, or even looking into a field trip for your school, then the Museum is the perfect place! The Frost Science Museum offers special experiences and spaces designed for corporate, nonprofit, social events and weddings, and more. The Museum offers dramatic indoor and outdoor spaces that can accommodate everything from a small gathering or up to 5,000 of your friends and family.
For more information on booking for your specific needs, you can click one of the links below:
Where to Stay
The JW Marriott Marquis Miami is one of the most recommended local hotels near the Museum. It's located in the heart of downtown Miami, so it's close to many different local attractions. It includes amenities such as a restaurant, spa, fitness center, on-site golf, and outdoor pool, and more. Check-in is at 4:00 p.m., and check-out is at 12:00 p.m. For more information on booking, transportation, and more, click here.
Museum Map
For a full downloadable map of the Museum, click here!
Other Helpful Links
To make your adventure planning even more smooth, here are some other helpful links.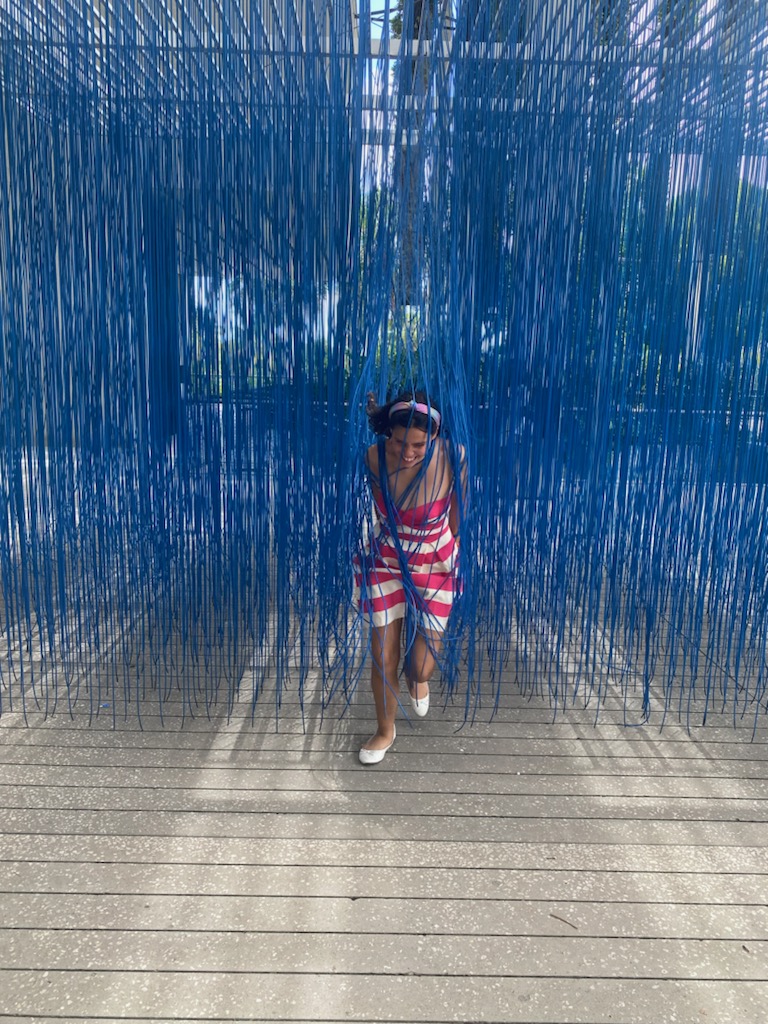 Go Where Science Meets Fun!
If you're looking to incorporate fun in your learning experience, you truly can't go wrong with the Frost Science Museum. They offer so much in their facility that there is something for everyone! Click here to purchase your tickets today and see the fun for yourself.