A Thrilling Experience You'll Never Forget: Murder Mystery Dinner Train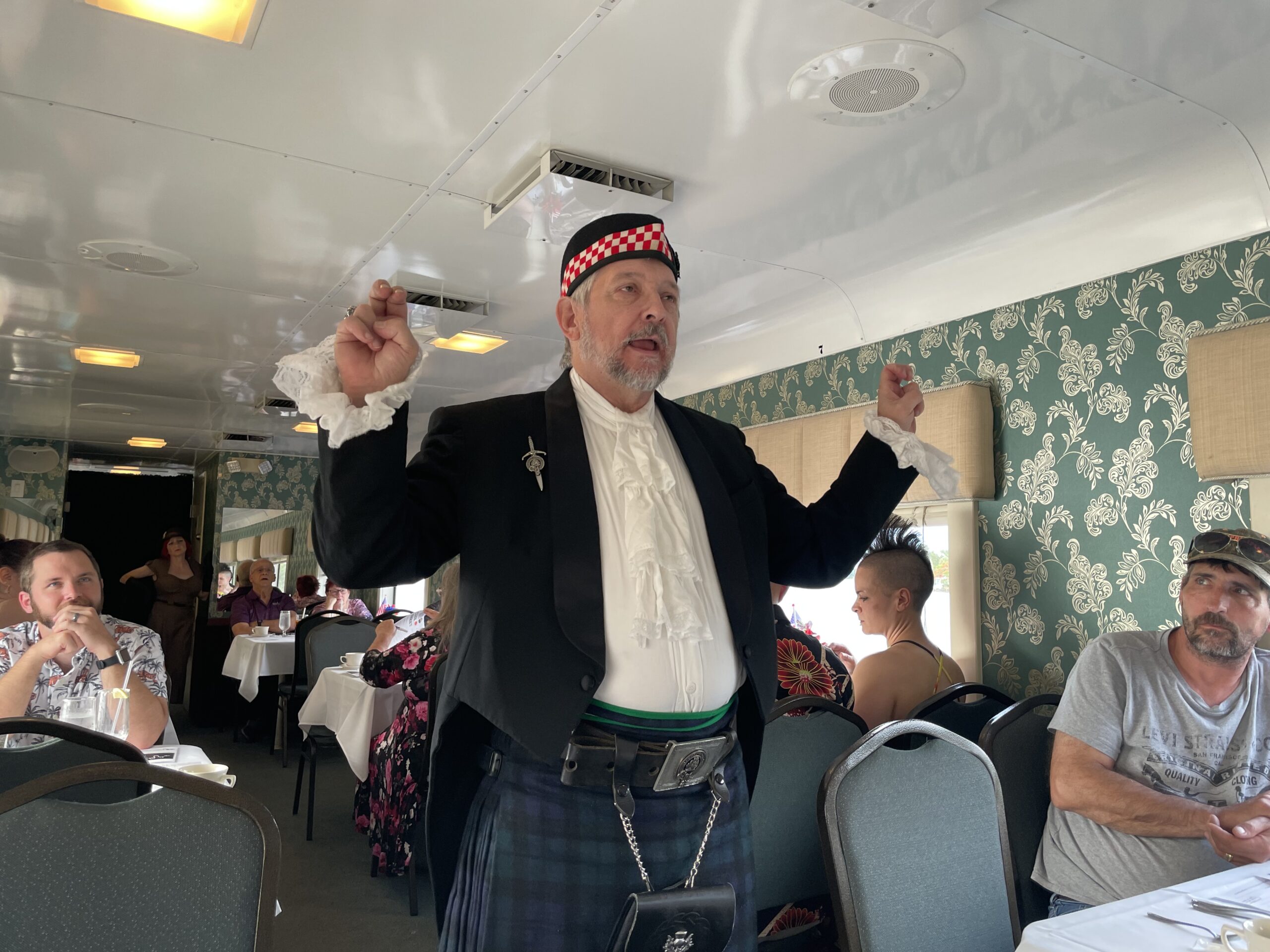 If you're visiting Fort Myers, Bonita Springs, Cape Coral, or any of the other Southwest Florida communities, then you may have a difficult time choosing from all of the local attractions. While you have several options, there's one attraction that will truly make your trip unforgettable: the Murder Mystery Dinner Train.
What is the Murder Mystery Dinner Train?
As one of the most unique attractions to the area, the Murder Mystery Dinner Train combines a delightful culinary experience with a theatrical thriller. When you onboard, you'll choose from three entrees and enjoy a freshly prepared five-course dinner.
During the preparation of your meal, a live murder mystery show will be played out in the dining car as you ride the train on a forty-mile round trip. The trip lasts approximately three and a half to four hours, and it leaves from Colonial Station in Fort Myers, Florida.
Typically, the train runs from Wednesday through Sunday evenings and has new murder mystery shows throughout the year. There is also a special Christmas-themed show available during the holiday season.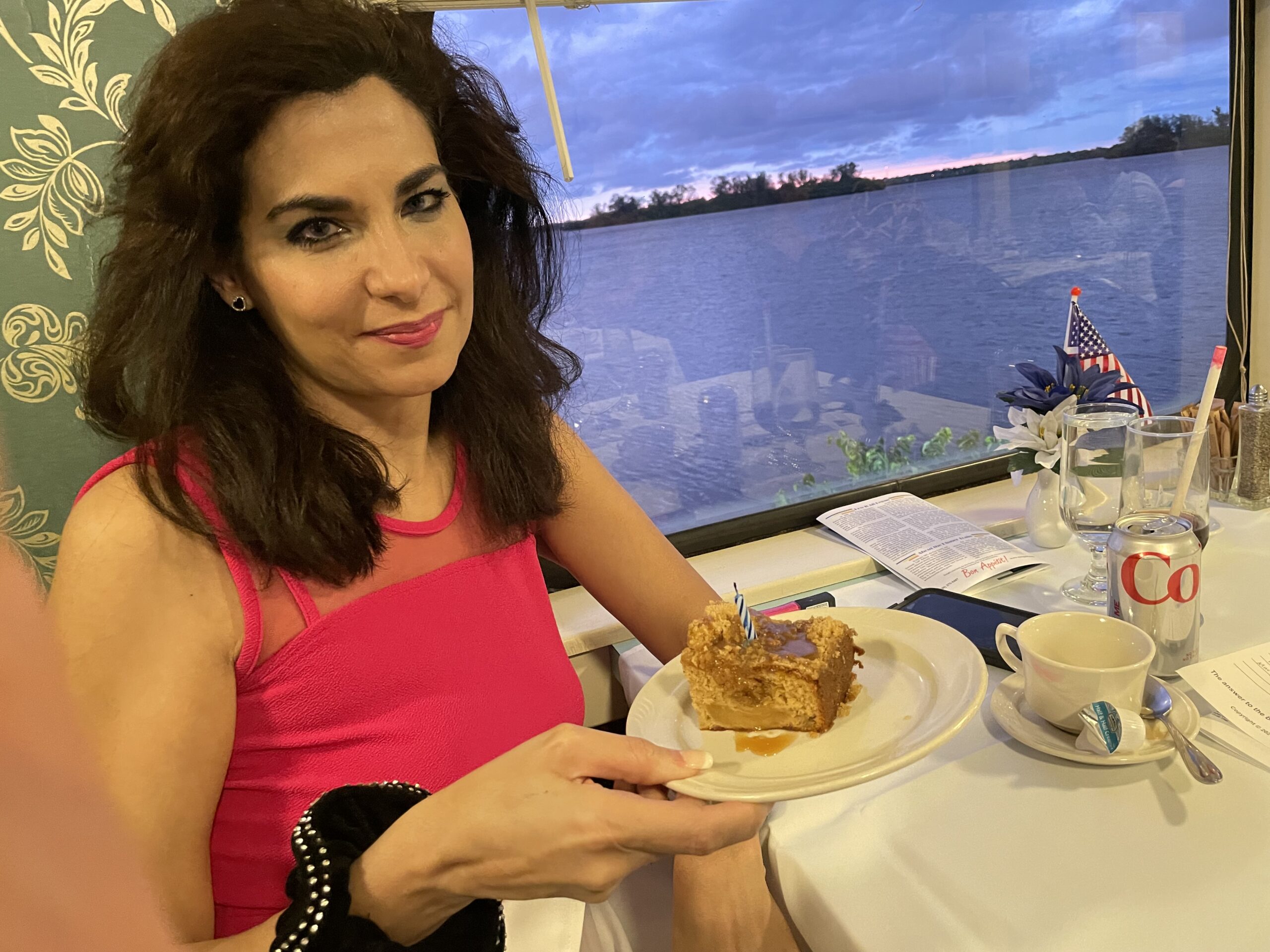 What Can You Expect Onboard?
When you board the train, you'll need to put on your "detective hat" to try to solve the murder mystery that will play in the aisles of the dining car. Upon arrival, you'll receive a playbill, clue sheet, and a pen so that you can follow along with the live scripted show. You'll be allowed to write down clues as the performance continues.
Before the final act, the clue sheets will be collected. A prize will be awarded by the actors to one "Super Sleuth" in each dining car who can guess the murder mystery. In the event of a tie, a bonus question may be used. The Murder Mystery Dinner Train is truly the perfect combination of dining and theatre, and it will definitely keep you entertained between meal courses!
Special Events
Are you interested in booking the Murder Mystery Dinner Train for a special event or holiday? Their special events change depending on the time of the year, so you can find more information on their Events page.
For 2022, they are hosting a New Year's Eve Gala to ring in the 2023 year! The event is hosted on the Train on Saturday, December 31, 2022 at 8:00 pm. There will be a champagne toast at midnight, and it will be a great way to celebrate the New Year.
Menu Options
While the murder mystery show enhances your experience, the dinner options will satisfy even the top culinary connoisseur. Your meal will begin with an appetizer as you browse the menu and choose your dinner. As the train departs, you'll receive the next course, which is one of Murder Mystery Dinner Train's signature hot creamy soup.
After the first scenes of the murder mystery, you'll receive the next course: bread service and a fresh salad. The train will later arrive at the turnaround point near Tuckers Grade, which is where you will receive the entrée of your choice. Sides that typically accompany the entrees are mashed potatoes and haricot vert (skinny green beans).
Before the final act of the show, you'll receive a decadent dessert. The whole meal includes coffee, tea, and iced tea. Below is a complete list of the menu options as well as a range of wine, beer, cocktails, and more that are available for additional purchase. Please note that this menu below is the "fixed menu," but the menu may change without notice. To see an update of the menu and price options, you can visit the Menu page.
Appetizer
The standard appetizer available includes a fine cheese selection with crackers and grapes.
Soup du Jour
The most common option for the Soup du Jour course includes Creamy Potato Leek soup. This soup is made with chicken stock and fresh potatoes and leeks.
Salad
The salad course is often Seminole Caesar Salad. This salad is made fresh daily onboard with Hearts of Palm.
Fresh Bread
You won't be able to get enough of the mouth-watering fresh bread course. Typically, this option is authentic pretzel rolls that are imported from Germany.
Entrees
On the Train, there are typically three main entrée options available. The first is "Who Dunnit?" This is a slow roasted Prime Rib beef option that is topped with Rosemary Au Jus. The second option is the "Super Sleuth Salmon," which is a fresh poached salmon fillet that is topped with an orange blossom sauce. Lastly, you can choose from the third option, which is "Killer Chicken Francese." This option is a breaded chicken breast that is topped with a light Francese sauce.
Dessert
To end your evening, you can enjoy a decadent dessert. The option most commonly available is the homemade Apple Spice Cake. This is a moist, spicy, and sweet cake all-in-one that includes small apple and raisin bits.
Drink Specials
If you're looking to further enhance your taste buds and add to your overall experience, you can choose from several of the drink specials below.
Looks to Kill Lemonade
Conspiracy Coffee
Classic Margarita
Assassin's Deed
Seminole Smile
Lil' Red Caboose
Seasonal Sparkler
Low-Cal Ripper
Sangria Noir
Choo Choo Shuffle
Beer Special: Guinness Extra Draught
Gumshoe Cocktail
Easy Breezy Lemonade
Along with these drink special options, you can find many different types of beer, champagne, wine, and more on the Train. Wine is served by the glass, and it's typically priced at $9. To see more drink options, descriptions, and prices, please view the Menu page.
Please note that gratuities are NOT included in the ticket price. The suggested gratuity on your meal is $10 per person. The beverage service (other than what is included in the meal) is also not included in the meal price. The typical gratuity on the beverage service is 15-20% of your beverage purchase.
Food Allergy Information
Before going on the Murder Mystery Dinner Train, it's important that you note that food will likely contain common allergen ingredients. Many of the foods include one or more of the following: milk, peanuts, tree nuts or seeds, fish, shellfish, wheat, soy, and eggs. If you or a loved one has food allergies to one or more of these items, please call before making your reservation.
The limited kitchen space and carrying capacity of a train means that the Murder Mystery Ride cannot accommodate allergen separation requests. Vegan and gluten-free options are not available at this time. Also, passengers are not permitted to bring their own food or beverages aboard the train.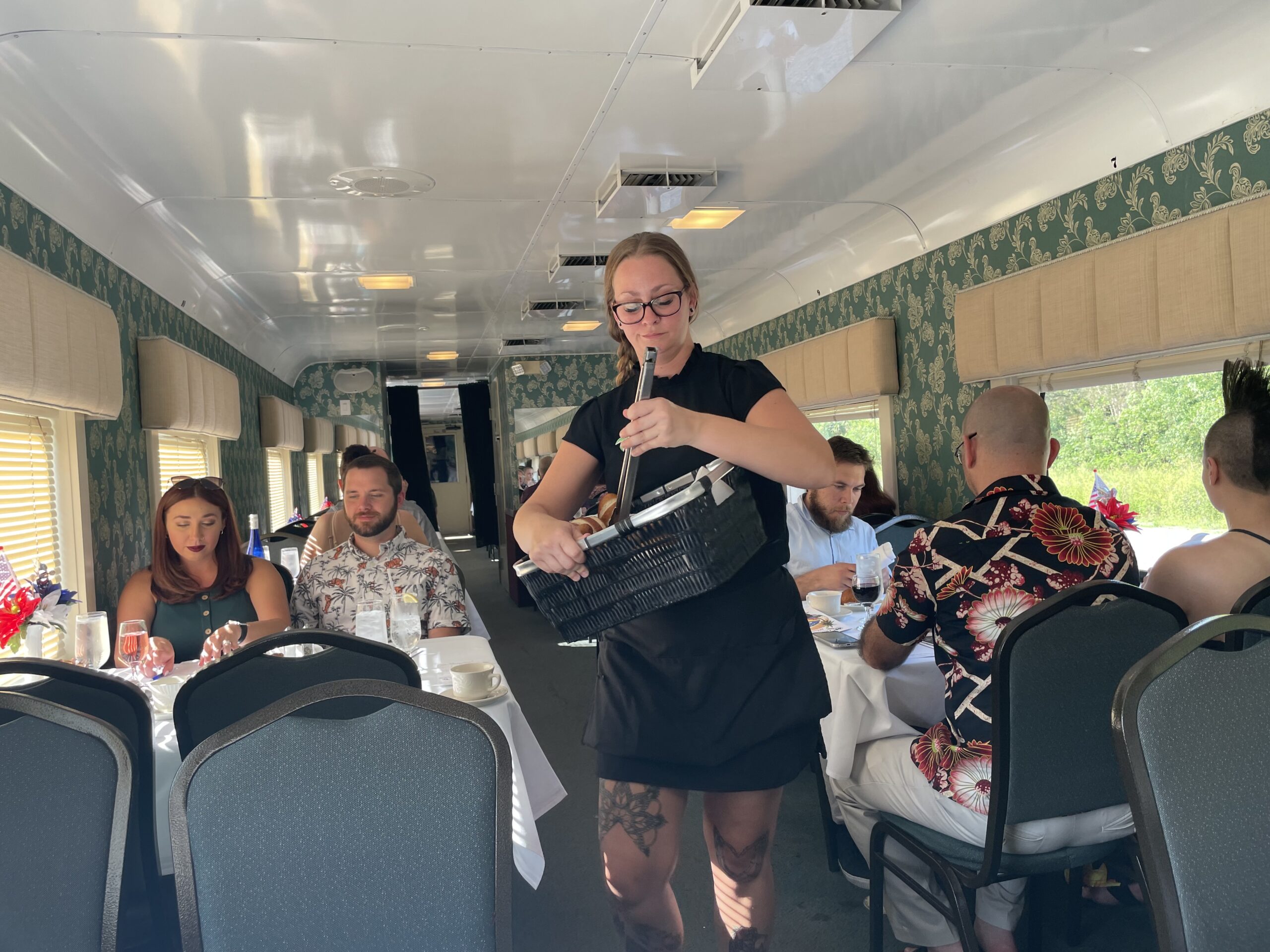 Tickets and Packages
The Murder Mystery Dinner Train departs promptly at 6:30 pm on Wednesday through Saturday, and it departs at 5:30 pm on Sundays and certain holidays. The train departs from Colonial Station in Fort Myers. You'll be required to bring your confirmation page to present at check-in, and you'll also need the original gift certificate if applicable.
Standard Pricing
According the website, the standard ticket price for Wednesday, Thursday, Friday, and Sunday is $119 per person (not including taxes or gratuities). On Saturdays, the standard price is $125. Included in the listed price is the murder mystery show, the five-course meal, and coffee, tea, or iced tea. Soft drinks and alcoholic drinks may be purchased separately onboard with a credit card.
Prices, ride times, and show schedules are subject to change without notice. Holidays and special events may also affect hours and pricing. To stay up-to-date near your estimated arrival date, please check the Events page.
Gift Certificates
If you're looking for a perfect gift for your adventure-loving family member or friend, then you'll be happy to hear that the Train offers gift certificates! You can purchase a gift certificate for birthdays, weddings, anniversaries, holidays, and more.
The certificates are available for purchase over the phone or in person at Colonial Station. The certificates can be mailed directly to the recipient or you to present on your arrival day. To purchase a gift certificate over the phone, call 239-275-8487.
Restrictions for the gift certificates are applicable as stated on the website:
"This original gift certificate must be surrendered at time of receipt of train tickets at the Colonial Station, 2805 Colonial Boulevard, Fort Myers, FL 33996.  Redeemable only for the $USD Amount stated on this gift certificate and applied only to the purchase of passenger tickets aboard the Seminole Gulf Railway, gift shop merchandise, beverage purchases, related hotel packages and applicable sales taxes.  Not redeemable for cash.  Non-refundable.  Reproductions will not be accepted.  All ticket, beverage, merchandise, and hotel prices are subject to change without notice.  Purchase of this gift certificate does not constitute the purchase of a ticket for any train.  Prepaid reservations are required for all trains to receive tickets.  Train availability and schedule is subject to change without notice."
Get-Away Packages
Are you traveling from out of town or even out of state? You can turn your trip into a get-away! You have the option of adding a one night (or more) stay at the Courtyard by Marriott in addition to your Murder Mystery Dinner Train ticket. Prices start at $173.50 per person, not including taxes or gratuity. Please note that these prices are available through December 30, 2022 and future package pricing is pending.
This Get-Away Package includes: your five-course dinner, the mystery show and train ride, and a one night stay at the Marriott Courtyard located at 4455 Metro Parkway, Fort Myers, FL 33916. The stay at the hotel includes hot breakfast at the hotel for up to two adults, and the room is subject to availability. For more information on the Get-Away Package and limitations, please visit the website.
Large Groups
Do you have a large group of 24 or more passengers? You qualify for special rates! To further enquire about these rates, you'll need to contact Elizabeth Serowka for more information (239-275-8487). If you have a smaller group between 9-23 people, then you can call the number above or visit this page and submit an email form.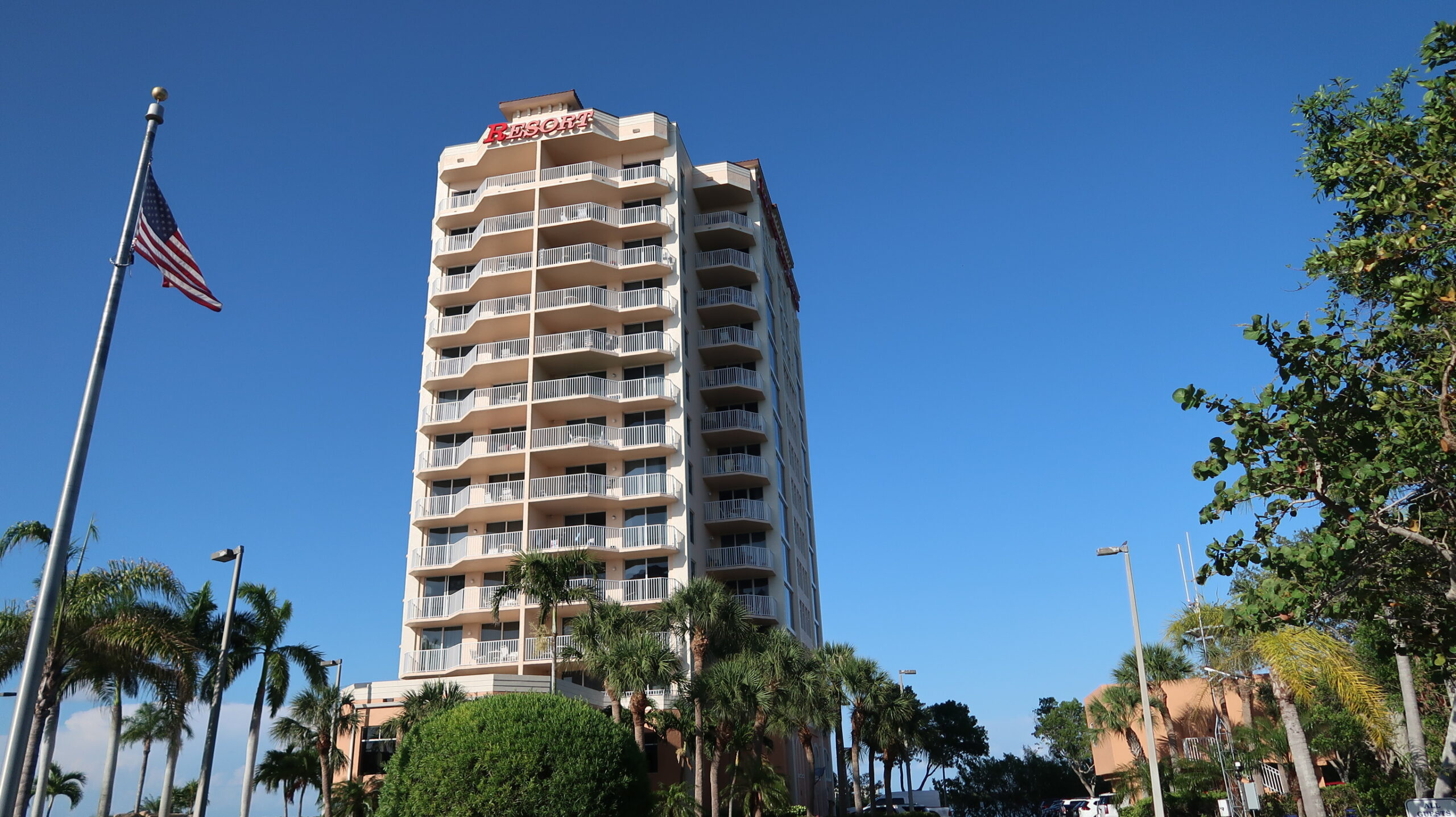 Planning Your Trip
If you aren't located near Fort Myers, Florida, then you'll likely be traveling a distance. To make planning your trip as easy as possible, here is what you need to know: local hotels, directions, and the most common Murder Mystery Dinner Train frequently asked questions.
Local Hotels
If you aren't interested in the Get-Away Package that Murder Mystery Dinner Train offers, then you may be wondering what the best local hotel is. For a relaxing escape in Fort Myers Beach, you'll love the Lovers Key Resort. This resort is located on a small, intimate island right on the water and has amenities galore.
Located at 8771 Estero Blvd, Fort Myers Beach, FL 33931, the Lovers Key Resort is about 20 miles from the Murder Mystery Dinner Train. You can choose your own generously-sized suite, enjoy a variety of local cuisine, and enjoy the beach while still being close to enjoy all of Fort Myers' attractions.
Amenities include Wi-Fi, television in the living area and bedroom, a safe, private balconies, full housekeeping service, king sized beds in the private bedrooms, and more. The resort amenities also include access to a Waterfront Restaurant and Bar, a heated pool and spa, and more. For more information on pricing, suites, amenities, and booking, you can visit their website here.
Directions
Colonial Station is located at 2805 Colonial Blvd, Fort Myers, FL 33966. Below are directions from the main highways, but you can also contact their office at 239-275-8487 if you have further questions regarding directions.
From I-75 (Exit 136)
From I-75, take exit 136 and head West on Colonial Boulevard.
Drive west about three and one-quarter miles.
After crossing Metro Pkwy, turn right immediately after passing McDonald's, at the entrance to the Lee County Public Education Center.
Then drive left back towards the railroad tracks to the coral-colored station.
From US-41 (Cleveland Ave)
From US-41, head East on Colonial Boulevard about three-quarters of a mile.
Immediately after crossing the railroad tracks, turn left into the entrance for the Lee County Public Education Center.
Then drive left back towards the railroad tracks to the coral-colored station.
From Daniels Parkway heading north along Metro Parkway.
Take Metro Parkway North approximately 6 miles from Daniels.
Using the right-left turn lane, turn left onto Colonial Boulevard (heading west), then turn right immediately after passing McDonald's, at the entrance to the Lee County Public Education Center.
Then drive left back towards the railroad tracks to the coral-colored station.
From Downtown Fort Myers heading south along Metro Parkway.
Proceed South on Metro Parkway to Winkler Avenue.
After crossing Winkler, continue south on Metro Parkway approximately ¼ of a mile and turn right onto the entrance road of the Lee County Education Center.
At the stop sign, turn left and proceed left around the parking lot loop road past the McDonald's, 5/3 Bank, and the used car dealer until you reach our coral-colored passenger station.
You will see signs for Murder Mystery Dinner Train parking.
Please allow an extra 20-30 minutes of travel time due to seasonal or construction traffic.
Frequently Asked Questions
To complete everything that you need to know about Murder Mystery Dinner Train, here are some of the most commonly asked questions. While these are some of the most common questions, you can find the full list on the Frequently Asked Questions page.
Are masks required?
As of April 20, 2022, no person boarding the train is required to wear masks. Masks are also not required in the train station, gift shop, or in the service area. You can choose to wear a mask if you wish.
When do I have to be at the train?
Trains depart from the Colonial Station in Fort Myers and return to that location. Guests are to arrive at least 45 minutes before the posted departure time. Guests are allowed to board the train once it has arrived at the station.
How do I make a reservation?
Parties up to 8 people can make their reservations online. Larger parties will be required to make reservations via phone and can be contacted at 239-275-8487. Please advise that holidays may affect train operation, so be sure to call in advance.
What is the cancellation policy?
All cancellations of prepaid reservations must be made by 12 pm of the day prior to the day of departure to receive a refund. If a cancellation occurs after this, then refunds are not available.
Are restrooms available on the train?
Restrooms are available at several points throughout the train. The staff members will be able to direct you to the nearest one from your location.
Does the train move?
Absolutely! The Murder Mystery Dinner Train is a real train that travels along a working freight rail line in Southwest Florida. During the meal and performance, the train makes a 40-mile round trip and ends back at Colonial Station.
An Experience You'll Never Forget
It's safe to say that the Murder Mystery Dinner Train is an experience that is truly unique. Combining a high-quality dining experience with a thrilling theatrical performance will make it seem like time flies! Overall, if you're looking for one of the best attractions in Southwest Florida to add to your bucket list, then you can't go wrong with the Dinner Train!