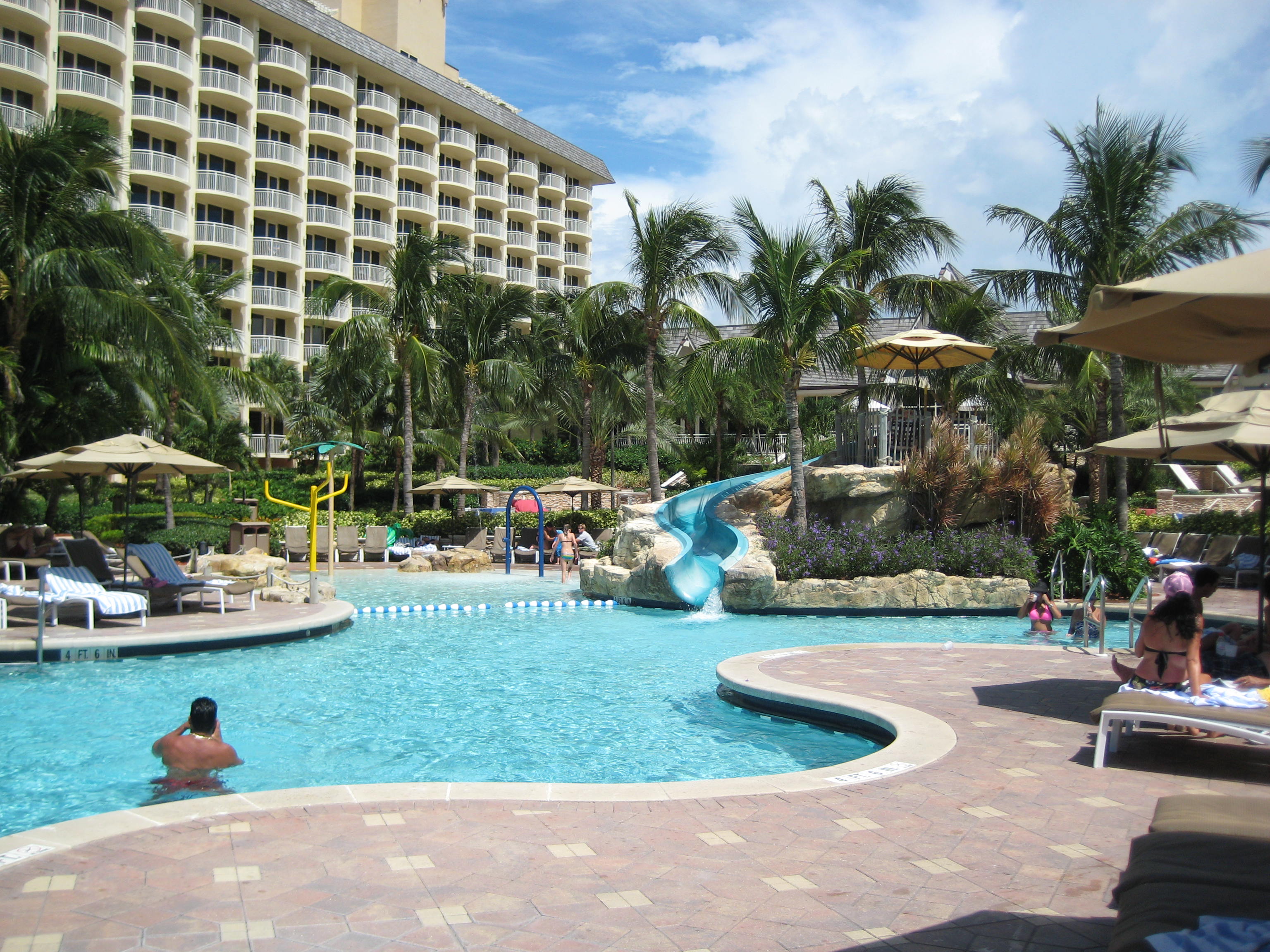 Marco Island beachfront resort sits on the Gulf of Mexico has plenty of white sandy beaches and with the beautiful water of the Gulf of Mexico at its door. This 11-story white-sand beachfront resort sits on the southwest tip of the island within 20 miles of Naples and 40 miles from the Everglades and 2 hours from Ft Lauderdale on the east coast.  This resort is known for it's Golf, spa, and pools. The Marco Island Marriott Beach Resort is home to an 18-hole championship golf course, tennis courts, 3 pools, fitness center, and spa with supervised child care.
Every room has a balcony views. This resort is located in two towers, the 727 guestrooms at this Marriott resort offer minibars, refrigerators, pillowtop mattresses, and furnished, step-out balconies with views of the Gulf or Marco Island.
My wife and I spent the weekend here with our Church on a couples retreat and what a retreat it was. Beside the great teaching from our Pastors, the resort had so many amenities to relax with. We really enjoy the gulf water to go swimming in and we stayed in the warm water for hours. In fact while we were in the water a  wild dolphin was swimming around the beach. This was a real bonus.
The room was really nice and the restaurants and food was delicious!! I would recommend this resort if you need to get refueled.
Here are some photos from our trip:
Has any of you been Marco Island Marriott Beach Resort Golf Club & Spa? We would love to read your reviews. If you want more information on this resort >> Click this Link.
God Bless,
John