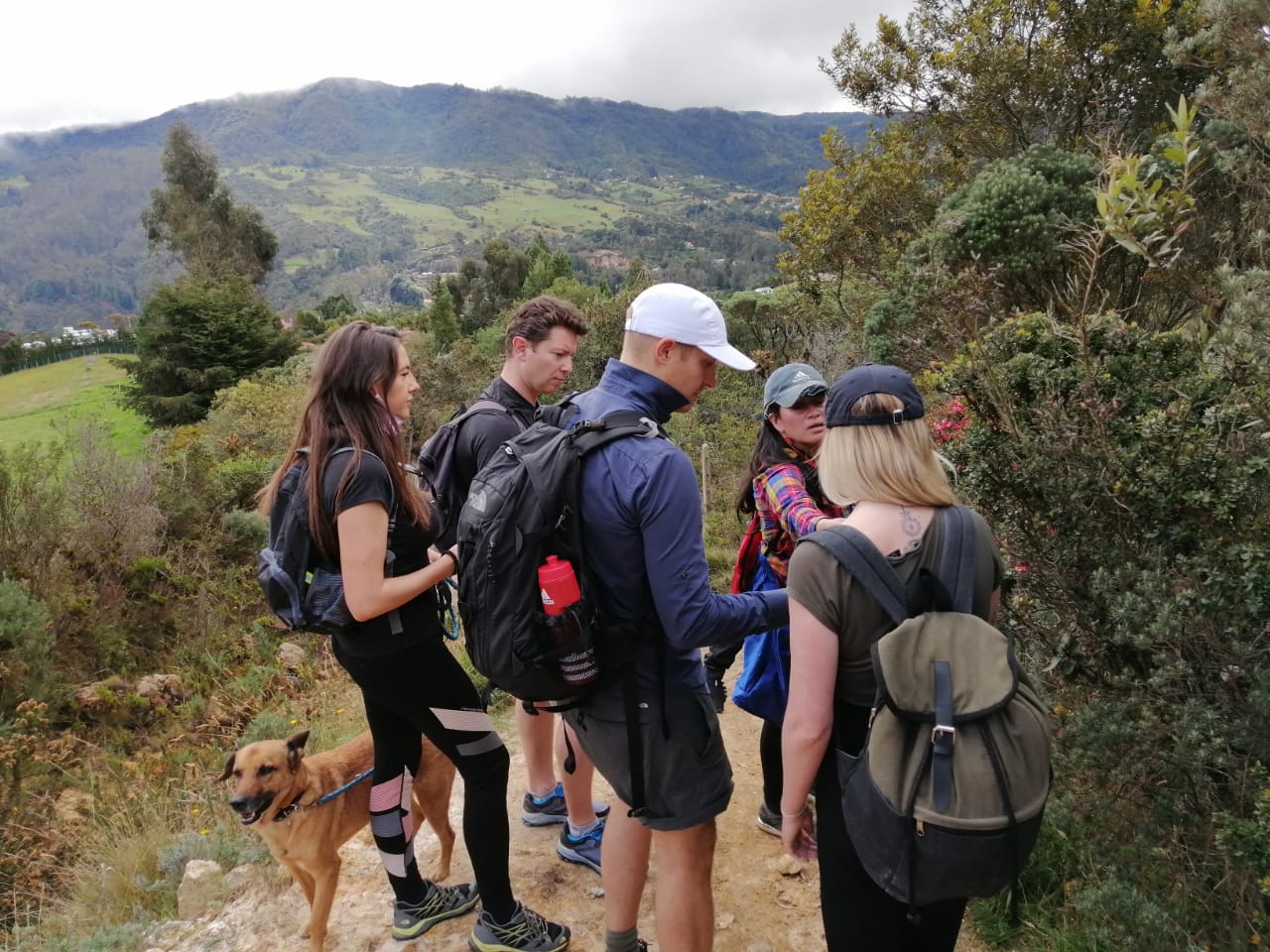 Adventures in Bogota, Columbia!
Bogota is the colorful and diverse capital of Columbia. As the largest city in the country, it attracts all kinds of people, so you get this really nice mix of culture.
If you are a foodie, you'll really enjoy exploring the city. Thanks to residents coming from all regions of the country, and even continent, you have your choice of delectable cuisine. Try dishes from people who hail from the Coffee Triangle and mouthwatering seafood dishes from those from the Caribbean. Of course, if you're really looking for elevated cuisine, be sure to check out restaurants whose chefs bring with them the artisanal heritage of Boyacá and the Valle de Cauca Festival.
Beyond the great food, the other thing I really like about Bogota is how colorful it is. If you go, you should definitely spend a day just strolling the streets, taking in all of the colorful buildings. Some buildings are modern while others suggest a bygone era and many of them have those authentic colonial tile roofs.
Bogota is also very green with many well-landscaped parks. Just beyond the city limits are also some spectacular green hills that make a wonderful backdrop as you explore the city. This is the famed Andes Mountain Range, and if you'd like to explore the Andes up close, then I have a great recommendation for you.
Head High into the Andes Mountains for a Great Adventure!
My good friend Andres Parada and his girlfriend Diana run an organization called Consentidos por Naturaleza, which means Consented by Nature. They offer guided hiking tours through various Andean ecosystems.
These ecosystems are completely unique in the world because they offer so much biodiversity. I have done a lot of traveling in my day, and I've seen a lot of beautiful places with so many amazing plants and animals. But I was completely BLOWN AWAY when I first heard about the Andes and that my fiends Andres and Diana were giving guided tours.
The Andean wetlands are home to more than 150 species of birds. If you are a bird fanatic, then I highly recommend you sign up for this hiking adventure. The area also has 4 species of mammals, two species of amphibians and a couple of other reptiles.
Another reason why this particular ecosystem is so important is because, like many places in the world, much of this natural landscape has been reduced over the decades. In fact, less than 1% of the wetlands remains of what was originally there. This area is necessary to preserve the abundant fauna and flora that is left.
In addition to the High Andean wetlands, you'll also have the opportunity to hike in the High Andean forest. This particular ecosystem is also incredibly important because it is what offers the people of Bogota and the surrounding areas fresh drinking water.
Hiking through this area is a joy because there are many pretty streams and rivers with clean and delicious water. You can just cup your hands in one of the streams and drink some of the best water you'll ever taste! This area also is home to some very special species of flora and fauna. Again, if you love birds, then you will be simply delighted to see different species of colorful hummingbirds. There are also some spectacularly colorful plants, many of which emit an intoxicating smell.
In addition to these amazing hikes, Andres and Diana also offer workshops to the local community as well as plant many vegetable gardens and show others how to do the same. Andres and Diana are some of the biggest environmental advocates I have ever met, and I am proud to call them friends.
If you will be heading to Bogota for a vacation or even business trip and are looking for a special kind of adventure, then definitely get in touch with Andres and Diana!