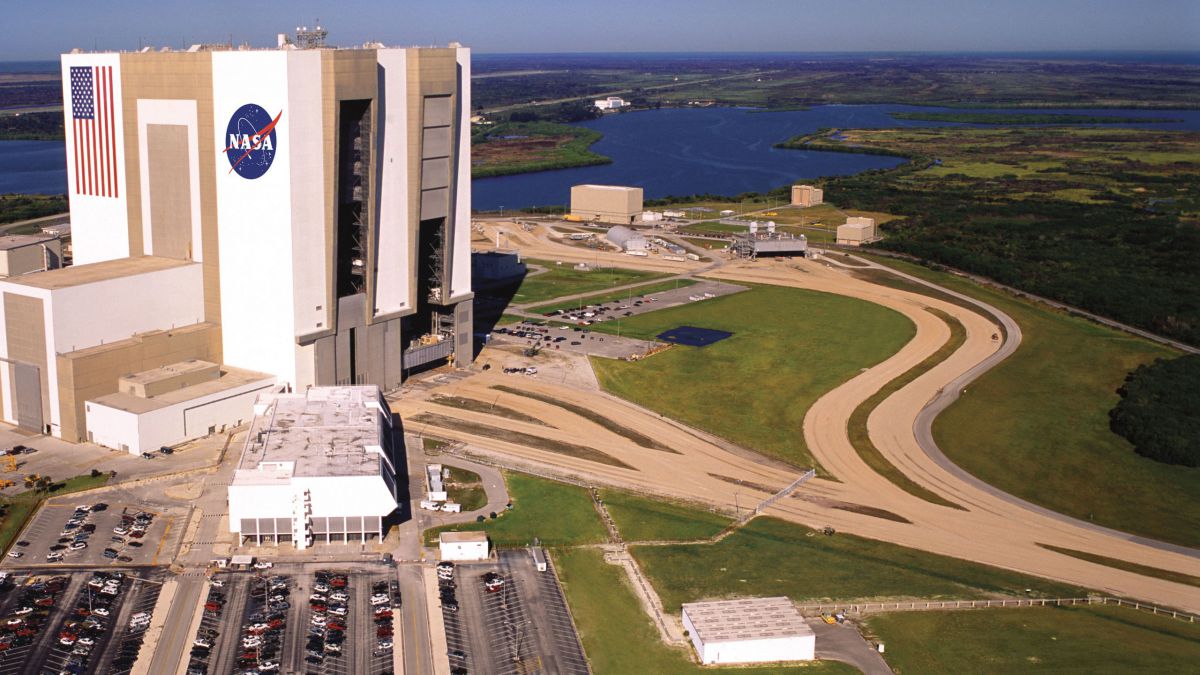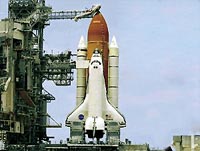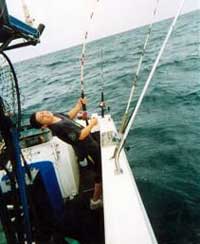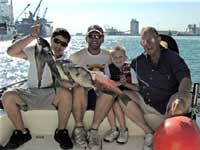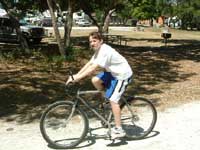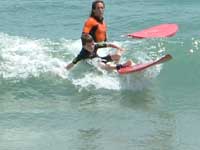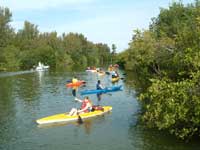 Cape Canaveral, Florida is situated in the central East Coast of the state midway between Jacksonville and Miami. The history of Cape Canaveral and its region is fascinating. It dates back to an astounding 10,000 years ago, when the Ais and Timicuan Native Americans journeyed to the area. They settled there for the extraordinary fishing, and survived through much hardship up until the Colonial times. There was much European and Spanish exploration of the region. At first, the Cape region was not that attractive to the Spanish, due to a lack of natural treasure. The French managed to settle in the Cape quite peacefully, but eventually, the Spanish pushed their way in, drove the French from the area, and attempted to create settlements. The Ais, being a very war-like tribe, fought off the Spanish in the end. In 1763, Florida became a British colony, and was turned over to the U.S. as a result of the Revolutionary War.
Throughout the years, few people settled in the Cape, due to the extreme conditions and its isolated position, being only accessible by boat, until later in the 20 century.
In the 1920's individuals from Orlando began investing in the land of Cape Canaveral. First they put money down to obtain beachside property. Shortly thereafter, they began developing and the town grew from there. In the late 20's and 30's activities slowed down due to the Depression. While the original investor defaulted, another stepped up in the 50's, after World War II, and recovered the virgin land, full of vegetation and wildlife.
Soon thereafter, a community was built, the Space Program sprouted, and the city of Cape Canaveral was incorporated. Today, Cape Canaveral's location makes it a prime vacation destination for people from around the world. It also remains an ideal location for retirees, due to its warmth and reasonable cost of living.
The city is just over fifty miles east of Orlando, and surrounded by several unique landmarks, such as the Banana River to the west, and Cocoa Beach to the south. The John F. Kennedy Space Center, where the nation's space program was born and bred, is also located to the north of the Cape.
Port Canaveral, opened in 1953, is a well-known spot to the north of the city. The Port is the world's second busiest seaport behind Miami. It receives and sends hundreds of ships every year. There are six cruise terminals here, along with an attractive area with dining, shopping, and charter boats, just to name a few of the Port's amenities.

Activities
The Orlando International Airport welcomes countless numbers of tourists from around the world each year. Luckily, Cape Canaveral is easily accessible from this world-renowned airport. The travelers who visit Orlando usually have their sites focused on Orlando's theme parks or swimming with the dolphins in Orlando, but more and more are heading east to Cape Canaveral to learn about the area, and partake in a bit of outdoor adventure. There are activities waiting at practically every corner in Cape Canaveral. The city has several places to visit that are worth a trip from anywhere in the world.
Kennedy Space Center is one of them. The center is home to the world-renowned U.S. Space Program. At the Visitor Complex, guests are submerged in the realm of outer space. The US Astronaut Hall of Fame is housed here. Also, visitors can talk with astronauts, peer into space at the Astronaut Memorial Planetarium and Observatory, take field trips and more. A privately guided tour of Kennedy Space Center is an excellent hands-on option.
Out of doors and not too far from the Space Center lies a pure jewel. The Merritt Island National Wildlife Refuge is home to over a thousand species of wildlife. The 140,000 acres of pristine land hosts mammals, birds, reptiles, amphibians, and marine life. Sea turtles lay their eggs along the beaches, West Indian manatees float in the warm waters, peregrine falcons rest on poles, and eastern indigo snakes flourish in the refuge.
Cape Canaveral can be a haven for sheer relaxation or a place for unforgettable activity and adventure. Climb aboard a Sea Doo and tackle the waves along the beach shore. Use your own power to break through the waves and go beyond the surf by renting a sea kayak, or take up windsurfing. There are several schools near Cape Canaveral that teach the skills necessary to fly across the water. Of course, surfing is always an option. Some of the world's best surfers honed their skills at a young age in Cocoa Beach, just down the road from Cape Canaveral. There are surf schools, surf camps, and private lessons readily accessible. All programs focus on fun and safety of the sport.
Ecotourism has become a main attraction in the Cape Canaveral area. Its success is due to the dynamic, substantial, and intriguing ecology and history of the region. There are many tour operators now catering to the audience of travelers interested in ecotourism. Be sure to seek out a close encounter with dolphin, endangered manatee, or alligator. If a more laid back encounter is desired, find a way to bird watch from a pontoon boat, or cruise through the rivers' islands and learn the history of the area. Whatever eco-activity you choose you can be assured that a day out in Cape Canaveral is a day that is outstanding.
One of the most thrilling facts about Cape Canaveral is that the waters off the Cape are strewn with shipwrecks from the Colonial period. So many, that it ranks as one of the top areas for shipwrecks in the world. The wrecks are scattered from Cape Canaveral south along the Atlantic coast. The territory is a famous starting point for treasure seekers.
Indeed, a day of adventure with Captain Turtle's Charters of Port Canaveral is highly recommended. Captain Turtle's is owned and operated by Captain John Weston, and is one of the longest standing tour operators in the area. Captain John moved from San Pedro, California to Merritt Island, Florida in 1982. He and his team have been providing fun filled days for over fifteen years.
The presence of the Captain is what makes Captain Turtle's a gem. With over twenty-two years of experience fishing in the Cape Canaveral waters, Captain John Weston is dedicated to his service. He is fully licensed and insured.
Captain Turtle's offers fishing and sightseeing cruises. Sailing aboard the 25 foot Sea Cat, adventurers will venture offshore for some of the best deep water fishing on the East Coast. Various types of fish can be caught in the waters of the Space Coast, including delectable tuna, grouper, wahoo, sailfish, kingfish, dolphin, snapper and cobia.
In order to quench a different type of appetite, Captain John offers river fishing as well. Captain John uses his 20 foot Eagles Flats Boat to find the ideal spot to fish for trout, redfish and black drum.
Captain Turtle's sets itself apart from other fishing operators by offering two unique activities – sea kayaking and sea burials. Imagine the sense of adventure you may get fishing from a sea kayak, or the spiritual freedom obtained from the burial of ashes in the magnificent Atlantic.
Captain Turtle's offers numerous options for those seeking a fishing vacation. Offshore fishing can be chartered for full or half days and can include bottom fishing, trolling, or kite fishing. River fishing and kayak fishing tours with Captain John are available in full or half days also. Prices range from $300 to $600 per charter.
When packing for a trip aboard a Captain Turtle's boat, don't worry about bringing any fishing tackle, fishing license, water, soda or Gatorade; it's all provided by Captain Turtle's.
Dining
There is no shortage of places to eat in Cape Canaveral. There is something for everyone and every occasion, before, after, and even during your adventure at the Cape.
Located at the Port, Frankie's Wing & Things is a local favorite. Here you can get the hottest wings you've ever laid your lips on. Frankie's also serves affordable, fresh rock shrimp.
Another local favorite, Rusty's Seafood & Oyster Bar, serves food custom made for fingers. Oysters and clams on the half shell and peel-and-eat shrimp are paired nicely with pitchers of beer at Rusty's. From the "shack" it is common to spot dolphin and other sea life.
Located a bit inland, Smoke House Foods is the Cape's place for barbecue. This place is made unforgettable by its fresh seafood selection. Smoked marlin or mackerel are plentiful. Brunswick stew and smoked salmon dip are also fun and delicious items found at Smoke House Foods. They keep guests coming back.
For a less casual environment visit Atlantic Ocean Grill at the Cocoa Beach Pier, just a few miles from Cape Canaveral. The restaurant has an irresistible full menu. It'll be difficult to decide…from the fresh broiled or fresh catch of the day to their tempting shelfish choices. They have combination platters, whole Maine lobsters, pastas, and a fantastic selection of desserts.

Getting There
It's a breeze finding Cape Canaveral. From Orlando, take the Beeline Expressway (S.R. 528) straight to the coast. You will run right into Port Canaveral and the city's best beachside park, Jetty Park. Stop off for a breath of fresh air and barefoot stroll in the soft sand.
Renting a car is highly recommended, since getting around is so easy, and having independence in such a relaxing town is rewarding. 
Resources
Captain Turtles Charters
Fishing and Eco Tours
(321) 453-0219
www.captainturtlescharters.com
Cocoa Beach Kayaking Guided Nature Tours
Guided Kayak Tours
(321) 784-4545
www.cocoabeachkayaking.com
Nex Generation Surf School
Surfing Lessons
(321) 591-9577
www.nexgensurf.com
Kennedy Space Center Visitor Complex
(321) 269-6100
Merritt Island National Wildlife Refuge
(321) 861-0667
Frankie's Wings & Things
555 Glen Cheek Drive, Cape Canaveral
(321) 799-4349
Open after 5 p.m. on weekdays, and after noon on weekends
Rusty's Oyster Bar
628 Glen Cheek Drive, Cape Canaveral.
(321) 783-2033
Weekday lunch buffets, a children's menu, and an "ask server for crayons" policy.
Smokehouse Barbecue
525 Glen Cheek Drive, Cape Canaveral
(321) 784-9300
Atlantic Ocean Grill
401 Meade Avenue, Cocoa Beach, FL
(321) 783-7549
Email: info@cocoabeachpier.com
Get More Information on This Adventure!!!
Experience adventures like the one found in this article and others by using TropicalAdventure.com Vacation Planner. Simply fill out our Vacation Planner form and you will receive FREE information about this activity and others that you may be interested in. Click below to sign up.