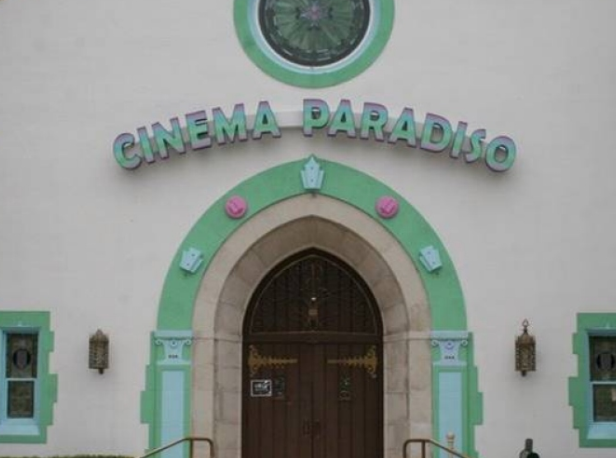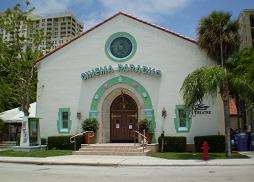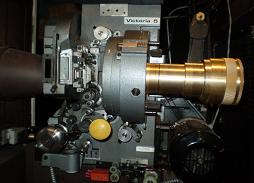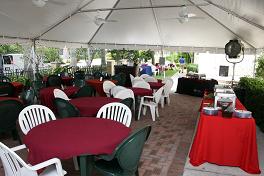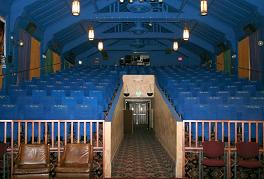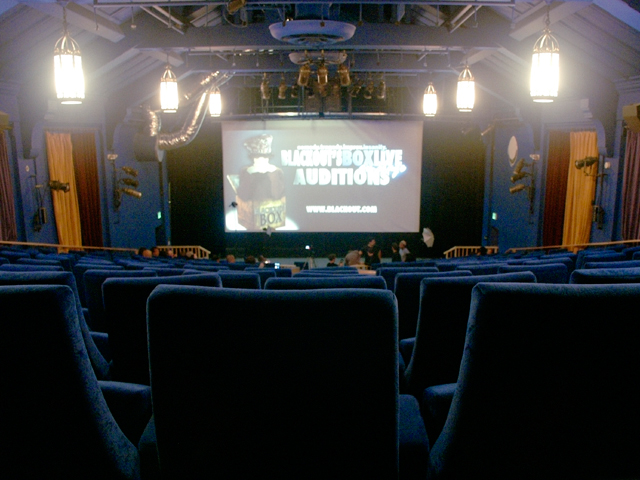 It was one of those idyllic summer evenings in June, when the sun was still glowing but its heat had waned into comfortable warmth. My friends and I met up at the charming little Cinema Paradiso in Fort Lauderdale for an evening of wine, good conversation and an interesting documentary movie.
Cinema Paradiso is a sweet little theatre located at 503 SE 6 Street, close to the southern entrance of the Kinney Tunnel. Named after the stunningly crafted Italian movie "Cinema Pardiso", it serves as the hub for the Fort Lauderdale International Film Festival or FLIFF as it's known. Featuring independent, foreign, documentaries and retro movies as well as concerts, live productions and fundraising events of all kinds, this little gem started out its life as the First Methodist Church.
The building we see today is actually the third reincarnation of the church since the first one was destroyed by a hurricane in September of 1926. A second one was built in its place but as the population in Fort Lauderdale grew the church leaders had the foresight to purchased the four blocks on 6th street and completed this current structure in 1947.
By the 1960's the congregation moved to another location as it had outgrown the church and the county took charge of the building. Reportedly it became a somewhat of a "mixed use" facility ranging from a family counseling center to a place for the courthouse to store confiscated narcotics.
When famous actress, director and playwrite Vinnette Carroll arrived in 1986 a new life began for the little church as a stage was retrofitted and Ms. Vinnette presented live theatre performances. Sadly in the 1990's Carroll became ill and activity in the theater declined to around two productions a year.
By the winter of 1997 FLIFF had moved into the building and with so little use for theater productions FLIFF started presenting a regular full movie shcedule.
My friends and I gathered with other movie goers in the lobby where we purchased a strange combination of some really good red wine and popcorn. After admiring the various posters and memorabilia on the walls we stepped outside into the tented courtyard to enjoy the embers of the evening sun and met the, many supportive members and volunteers of FLIFF and the Cinema. An hour later we entered the auditorium and climbed the stairs to somewhere near the top and found our four seats which were very comfortable and covered in plush blue velvet And although the building is historic, the projection and sound system are state of the art. Not only are the movies projected in the traditional 35mm film, but also in various High Definition Digital Formats.
We had a wonderful evening and would suggest anyone visiting this area come and visit "Cinema Paradiso"
www.fliff.com
Cinema Location
503 SE 6 Street in downtown Fort Lauderdale, one block east of Broward County Courthouse on south bank of New River.
Call
954-525-FILM (3456) 
Tickets
Cinema Paradiso Ticket Prices
FLIFF members $5, Seniors and Students $7, General Admission $9
Plastic
Visa, Amex, MC, Discover
Parking
Parking is free at street meters after 6pm nightly and all day on Sundays.
Get More Information on This Adventure!!!
Experience adventures like the one found in this article and others by using TropicalAdventure.com Vacation Planner. Simply fill out our Vacation Planner form and you will receive FREE information about this activity and others that you may be interested in. Click below to sign up.