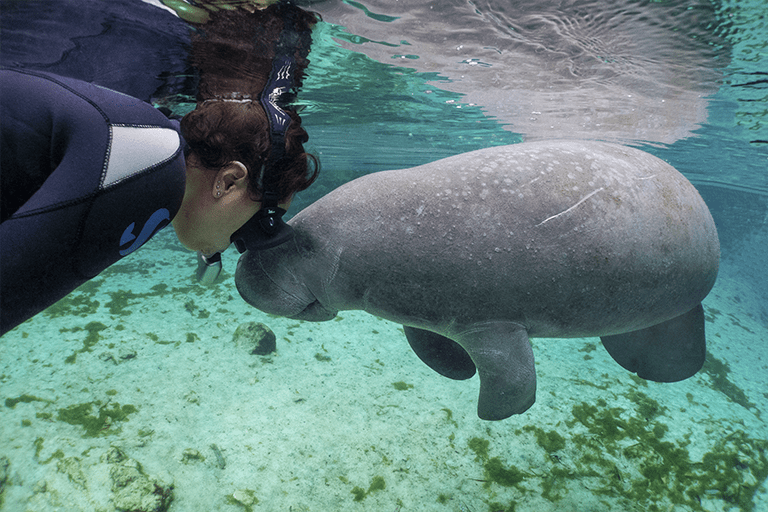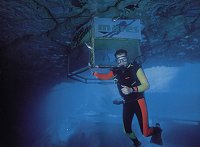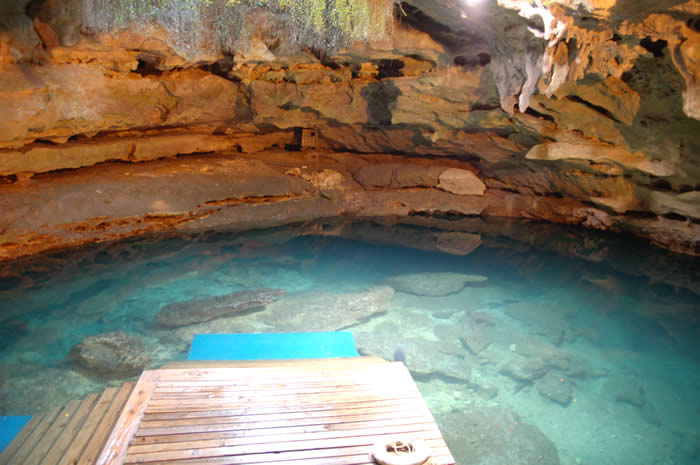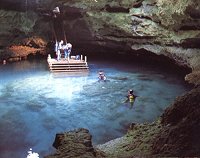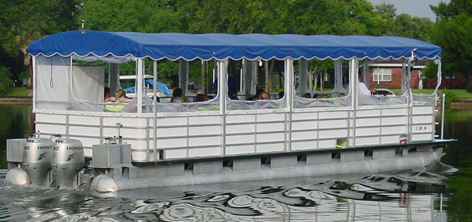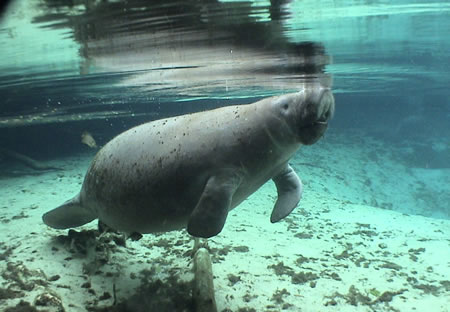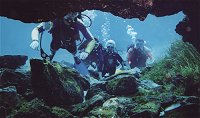 Ken and Julie Wolf, the owners of Orlando Dive & Snorkel Tours Inc. are celebrating 16 years of operation. They moved their business to Crystal River Fl. seven years ago, opening at the Days Inn Resort. Working with the Days Inn Resort for snorkel and dive packages, they could offer discounts on room rates booked onsite.
The waterfronts name is Crystal River Watersports which has easy access to the Gulf of Mexico and allowed them to expand into a multi operation, offering scuba diving instruction, manatee snorkeling, cavern diving, boat rentals, fishing charters including a boat ramp, overnight dockage, bait and tackle shop. They book manatees tours several times a day in Crystal River and the Homosassa River in the peak season. Manatees are renown to remain in the pristine waters of the Crystal River all year long.
Rainbow River drift snorkel or dive just minutes from their store, referred to as a Blue Ribbon Waterway, this site is simply fantastic. You drift down the river snorkeling or diving, their boat floats along with you, as you explore the rivers you will encounter many bubbling springs along the way. The river is clear as a swimming pool. Lots of fish and turtles with depths range for 10 to 25 ft; it is one of the clearest rivers in the US everything can be seen with the naked eye, to give you a clear picture of nature at its best.
Manatee Springs is one of Orlando Dive & Snorkel Tours favorite sites, nestled in the Florida State Park system. It Offers dives at several depths, only a limited number of divers per day in the springs, this dive trip starts early in the morning. Manatees can be seen in the winter months. You are not allowed to approach them. This trip is usually booked in the summer months.
For the best Manatee Encounter, Citrus County is the only place in the country where you can legally get into the water with a manatee and swim with them. They are curious mammals that will approach you, to investigate their new interlopers. At that point you can reach out with one hand and have a passive encounter, usually they will be rolling over to allow you to rub their belly. People from all over the world visit Crystal River to see the manatees; Crystal River Watersports has a special educational program for schools and scouts. In addition to their tour, students are provided with educational literature, their own Power Point Presentation and scouts can earn manatee badges.
Orlando Dive & Snorkel Tours specialize in personal guided diving charters in central Florida's most pristine springs, rivers and entry-level caverns. All the dives offered are great for open water divers, from beginner to the most experienced diver. Craig Brice, an experience diver said, "we booked a few tours with Ken & Julie with Crystal River Watersports, they came highly recommended by a friend that had dove with their company the last couple of years."
He continued with "The deepest dive we did was the Blue Grotto cavern maxing out at 100 ft depth, boasting 200 ft of incredible visibility. Our experienced guide gave a complete dive briefings on each site we dove and was eager to point out all the fossils embedded in the cavern walls. We entered a fresh air diving bell at 30 ft, large enough to accommodate several divers at once. We are three divers. Guidelines were in place on the trip around the cavern. After our dives, dressing rooms & bathroom facility plus hot water showers were available and appreciated. After a timed surface interval we proceeded to our next dive." Additional he states, "the second dive on this package was Devils Den just a one mile drive to Florida's Prehistoric Underground Spring, Devils Den Cavern maximum depth 50 ft. Great dive 72-degree water with large open water area. Hot showers also. The whole experience was great, they were conscience of safety and provided a great view of these underwater caverns."
Craig finish saying, "how much my group from Bay Breeze Dive Center in Gulf Breeze Florida enjoyed the manatee and Rainbow River trips. Captains Gene and Blaine were great to work with and made everything very enjoyable. I was also most impressed with your operations concern about manatees. It was also apparent that some of the other operators do not show the same level of concern. It was great to meet you and to be able to put a face and name together, since we had talked several times on the phone. Thanks again from my group and me. I heard nothing but good comments from my divers because everything went so smoothly."
Orlando Dive & Snorkel Tours Inc.
Days Inn Hotel Crystal River
2380 NW Hwy 19
Crystal River , Fl. 34428
352 795-7033
1 877 Go-DIVIN
Get More Information on This Adventure!!!
Experience adventures like the one found in this article and others by using TropicalAdventure.com Vacation Planner. Simply fill out our Vacation Planner form and you will receive FREE information about this activity and others that you may be interested in. Click below to sign up.