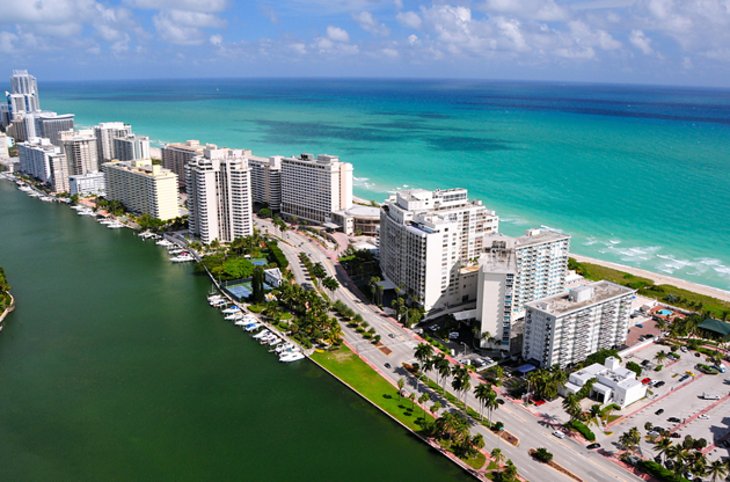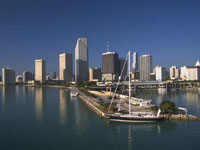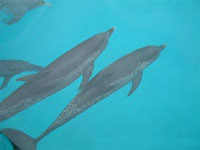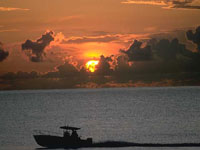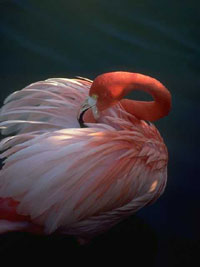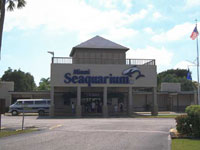 Dade County, a historic region in Southern Florida, was created in 1863. The county was named after Major Dade. Major Dade was a soldier who was killed in in the 1835. In 1997, Dade County's name was changed to Miami-Dade County, via voter approval. Today, according to the 2000 census, the county is immense, with a population of well over two million.
The county is home to many different cities, including Miami Beach, Bal Harbour, North Bay Village, Sunny Isles, North Miami Beach, Aventura, North Miami, Opa-Locka, Miami Lakes, Hialeah, Medley, Miami Springs, Westchester, West Miami, Kendall, Pinecrest, Key Biscayne, Coral Gables, Islandia, Sweetwater, Homestead, and Miami Shores, and Miami is the county-seat, and, as you would guess, Miami is the largest of all cities in both the county and the state of Florida.
Miami-Dade County is part of the Florida Keys. The Miami area is in a fortunate location, bordering two national parks, Biscayne National Park in the east, and Everglades National Park in the western third of Miami-Dade County. Interestingly, Dade County is an astounding 19.96% water. The majority of this water is comprised in Biscayne Bay.
Area Attractions
Miami-Dade County is full both man-made and natural attractions. The Fairchild Tropical Botanic Garden is an 83-acre accredited preserve, founded in 1938, and abundant in rare tropical plants. Inside the gardens, visitors will encounter such precious ancient plants as cycads and palms. There is a chance to learn about the endemic plants of South Florida, such as canopy trees, ferns, and the unique plants of the endangered coastal dune and strand, as well as pine rockland ecosystems. The research and educational programs at the gardens aid in preserving global tropical biodiversity.
Join Miami-Dade's Park and Recreation Department on an eco-adventure. Their naturalist guides will lead small groups to some of the most unique and beautiful wilderness parks and preserves of southern Florida, such as Everglades, Big Cypress Swamp, and the Upper Florida Keys.
"For your comfort, you will be transported in our air-conditioned 15-passenger Eco-Adventure vans. Seasonal weather conditions, water levels in the Everglades and the Big Cypress Swamp, and mosquito population levels will determine the time of year when tours are scheduled," states the Park and Recreation Department.
The Miami Seaquarium is celebrating its 50th anniversary in 2005. The outfit is an excellent place for family outings, where young and old alike can enjoy Tropical Fish Aquariums, Tropical Wings, an exhibit that features rainforest creatures, Discovery Bay, an endangered mangrove habitat, and a Swim with the Dolphins program. The seaquarium is home to pinnipeds, sea turtles, manatees, and Flipper the dolphin.
Other attractions in the Miami-Dade County region include Deering Estate, a nature and historic park in Miami, and Tropical Equestrian Center.
Activities & Adventures
Biking, kayaking, canoeing, hiking, snorkeling and scuba diving are among the outdoor experiences awaiting people of all ages and abilities in Miami-Dade County.
Fishing is also popular in Miami-Dade. Enthusiasts can visit the popular peacock bass fishing canals of Snapper Creek, Black Creek, Snake Creek, and the Tamiami Canal. The smaller canals in the area are fantastic spots for butterfly peacock fishing.
Swiming with the Dolphins Miami is a sought after past time. Even better, dolphin interactions are available in the Miami area. Dolphin World, an operation located in the Miami area (as well as several other Florida locations) offers several dolphin encounter programs. The Miami Dolphin Swiminvolves spending quality time with an experienced trainer along with their trained dolphins. During the swim, the dolphins demonstrate their intelligence by responding to signals and performing such trips as jumping over bars, among other tricks. Each participate is guaranteed contact with the bottlenose dolphins.
Dolphin World's Dolphin Swim Program is an in-depth program taught in waist deep water. The program shows the details of how the trainer handles the dolphins. In addition, participating in Dolphin World's Wild Dolphin Encounter will transport you onto the ocean to see dolphins in their natural habitat, doing what they normally do, and behaving how they usually would.
Dolphin World offers 1 to 4 day workshops that interactively teach about dolphins and other marine, land, and winged animals, via talks on topics such as anatomy, physiology, intelligence and communication methods of dolphins and other animals. The seminars also teach about environmental issues and provide an overview of animal training. The workshops often involve an encounter, such as that of the dolphin wade program.
Everglades Hostel and Tours offers nature walks on the Anhinga trail, a canoe trip through the glades or Florida Bay, or a "swamptrom in a cypress dome", according to the organization's web site. Their tours are intimate, with between 6 to no more than 20 people, and provide a guide, driver, transportation, canoe rentals, lunch, and park entrance fees. The destination and activity of each tour is determined that day, generally by consensus of the group. Registrations for the tours are made no more than a couple of days ahead of time. Visit in the winter months for wildlife galore.
The hostel on site at Everglades Hostel and Tours is a bonus for travelers wanting to save money and receive an authentic Everglades experience. The hostel offers Internet access, free U.S. calls, a large screen movie room, a fully equipped kitchen, laundry facilities, and free street parking. Aside from these modern conveniences, the hostel boasts gorgeous tropical gardens. The hostel offers several different types of accommodations, including a dorm bed, with or without A/C, a private room with or without A/C, a semi-private room, and camping. Prices range from $10 to $35.
Hold a baby gator in your arms at Southern Florida's Gator Park, a true gem of an attraction, located within the Everglades National Park. You are sure to spot all sorts of wildlife such as alligators, turtles, snakes, fish and exotic birds.
The water of the glades measures only twelve inches deep in places, thus airboats are required to travel throughout the wetland. Gator Park's airboat rides take adventurers deep into the Everglades, with professional guides and informative talks. Gator Park's tours depart from their docks every 20-30 minutes throughout the day. During the airboat tour, your guide will point out elusive wildlife. Hopefully, there will be a chance to see the American crocodile, large mouth bass, soft-shelled turtle, and Jumbo, the park's 6-foot alligator. Among the hammocks one can find mammals such as raccoons, whitetail deer and wild boar. The Everglades' marine life includes more than 200,000 alligators.
When you need a break from the gators, make a call on the turtles, snakes, or the hundreds of bird species within Gator Park. Keep an eye out for Blackpine Brooks Kingsnake, Red Ratsnake, roseate spoonbill, white ibis, peacocks, or the beautiful osprey, among many other animal species. Be sure to look for the Indian fishing camp, or "chickee", along the way. Visitors to Gator Park can also attend the Wildlife Show, where experts demonstrate the old Indian technique used to capture alligators, barehanded.
When the busy day comes to an end, dine on alligator tail, alligator sausage, catfish and froglegs at Gator Park's casual restaurant. Grab a few keepsakes in their souvenir shop and head out with a new respect for the amazing lives of alligators.
In the end, Miami-Dade County will send you on your way with a different perspective of suburbia. You may believe, then, that nature still does exist, and deserves attention, even within bustling city limits.
Dolphin World
LOCATION: Miami, Dade South East Florida, Bimini, Island Listing Bahamas
ACTIVITIES: Animal, Dolphin Encounters, Marine Mammal
DESCRIPTION: Dolphin swimming is a very natural and rewarding experience. Beside the excitement of swimming with real live dolphins, you will have memories that will last a lifetime. The Dolphin World homepage will help expand your knowledge about the beautiful dolphins and finding out about dolphin swims in different countries
954-525-4441
http://www.dolphinworld.org 

LODGING
Fairchild Tropical Botanic Garden
10901 Old Cutler Road
Coral Gables, Fl 33156
Phone 305-667-1651
Deering Estate
16701 S. W. 72nd Avenue
Miami, Fl 33157
Tropical Park Equestrian Center
7900 SW 40 Street
Miami, Fl 33156
Get More Information on This Adventure!!!
Experience adventures like the one found in this article and others by using TropicalAdventure.com Vacation Planner. Simply fill out our Vacation Planner form and you will receive FREE information about this activity and others that you may be interested in. Click below to sign up.