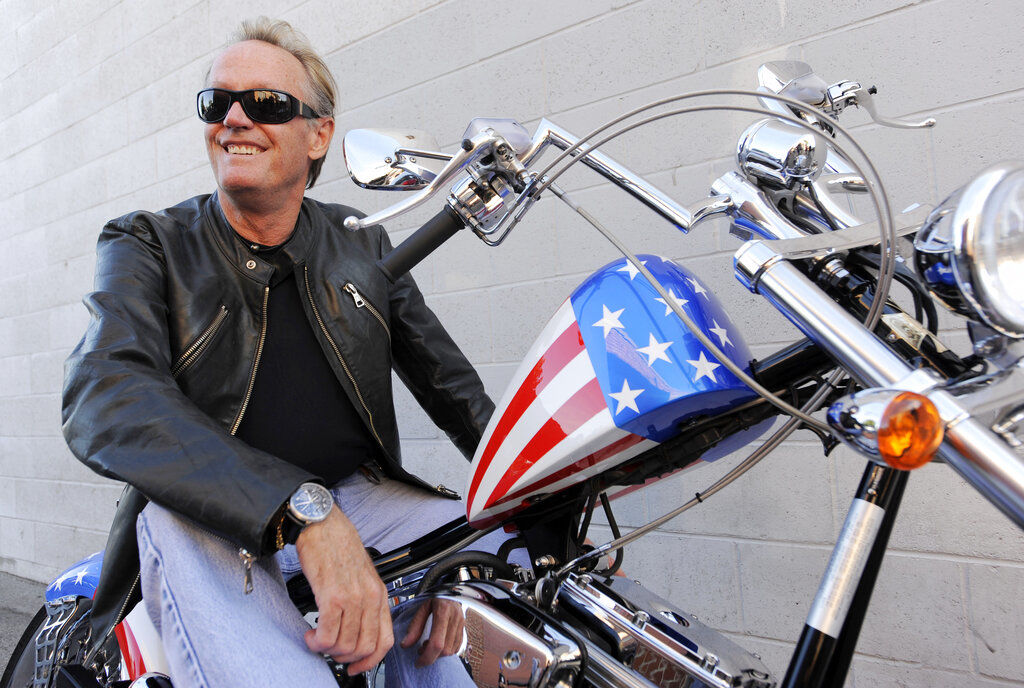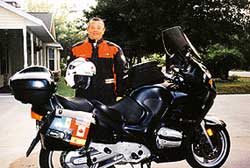 Dan Brewster brings SFUN Tours, a motorcycle tour service and rental business, to Highlands County
LAKE PLACID – Motorcycle touring is all about the adventure of the ride according to Dan Brewster who recently launched South Florida's Unique Nature Tours.
SFUN Tours is a motorcycle tour service and rental business. SFUN Tours offers three- and six-day tours of south Florida, cities of the south, coast to coast, and Oregon. But Brewster is not going to stop there. He has plans to expand his business to include motorcycle touring trips internationally, to Alaska, and to Nova Scotia.
Brewster believes the real Florida lies within the beauty and serenity of Florida's natural environment. "Ride the real Florida focuses on the beauty of the environment, from the sandy beaches of the Florida Keys, to the mangrove jungles and orange groves, you'll see more wildlife and beautiful scenery than you knew existed (on our tours)," Brewster said.
Brewster plans activities such as air boat rides, sunset boat tours, walks through serene sanctuaries, soaks in mineral springs, swimming in the Gulf of Mexico, walks along the Atlantic coast beaches, and even canoe trips. "In March, we will be offering spring baseball tours, 18 major league baseball teams practice within 150 miles of each other in south Florida, or guests can create their own tours, and select the teams they want to see," Brewster said.
Brewster offers everything from a fully guided tour to a casually assisted tour along with the option for a guest to create their own tour. Guests can rent a a new model BMW, a Harley Davidson or a Honda and ride on their own. Brewster is planning to purchase a small trainer motorcycle for beginners. Brewster recently added a 2002 Harley Davidson V-Rod motorcycle and a 2002 Honda 1800 GL Gold Wing motorcycle to his fleet of bikes.
His motorcycle of choice is a BMW R1100RT which he rode across the country to Oregon where he was born and raised. "When I was riding around the country talking to people I was surprised at how many people said they want to take a motorcycle tour," Brewster said.
Brewster took his first motorcycle ride three years ago. Then in February, he was riding around the 125 mile loop of Lake Okeechobee pondering what direction his life would take when the idea for the touring company came to him like a vision.
"Few places on earth hold the beauty of south Florida and with its 1,200 miles of back roads, wonderful weather, and smooth roads there is plenty to see and do on the tours," Brewster said. Brewster escaped the rat race of the big city two years ago when he sold his communications center for cruise ship crew members and relocated to Lake Placid from Fort Lauderdale.
"A motorcycle tour gives many riders the vacation experience of a lifetime." Brewster believes once guests get a taste of motorcycle touring on the open road they will return again and again. His first client rented one motorcycle for a week in July and returned to rent several other motorcycles. Motorcycle touring involves endurance and stamina.
Brewster said he is a big fan of Ron Ayres who set the world record for endurance motorcycle riding by logging 8,798 miles in seven days covering 49 states. "The iron butt (designation) goes to those people who can ride 1,000 miles in a 24-hour period," Brewster said. A three-day tour generally covers approximately 600 miles while a six-day tour will take a rider approximately 1,200 miles. "There are many reasons people ride motorcycles, but I like riding the distances," Brewster said. The tours are generally one way trips. Brewster emphasizes flexibility in meeting the needs of his clients. "We can meet them at the airport, or meet them at their hotel and we'll pick up the bike a week later (after the tour)," Brewster said.
Brewster offers free delivery to residents of Tampa, Orlando, Fort Lauderdale and Naples. A lot of the cost of motorcycle touring and rental is due to the volatility in the insurance industry, but Brewster said his company's prices are low by industry standards. "SFUN Tours is a small company offering completely furnished tours with rates of approximately $200 per day," Brewster said. Brewster said he sees no reason why people should pay $300 to $400 per day to go on a motorcycle tour. "(Motorcycle) tours are not only for the wealthy riders," Brewster said.
The price included rental of the motorcycle, insurance, food, lodging, entrance to attractions, a service van that carries an extra motorcycle, maps, and a tour guide. The motorcycles are insured but the rider is responsible for the first $1,000 in damage. Each bike is outfitted with tools, a flat tire kit, and operator's manual. Touring motorcycles are set up with a windshield and saddle bags. Helmets are available free of charge.
Brewster is offering a 35 percent discount for Highlands and Polk county residents for all of August and September. The group tours are small and usually include between four and six riders but can be as large as eight riders.
Call 863-465-7721 for more details.
Brewster was enthusiastic as he spoke about plans for future tours. He has a passion for motorcycle touring and he wants to share that passion with others. "I'm doing something I really enjoy," Brewster said.
Get More Information on This Adventure!!!
Experience adventures like the one found in this article and others by using TropicalAdventure.com Vacation Planner. Simply fill out our Vacation Planner form and you will receive FREE information about this activity and others that you may be interested in. Click below to sign up.