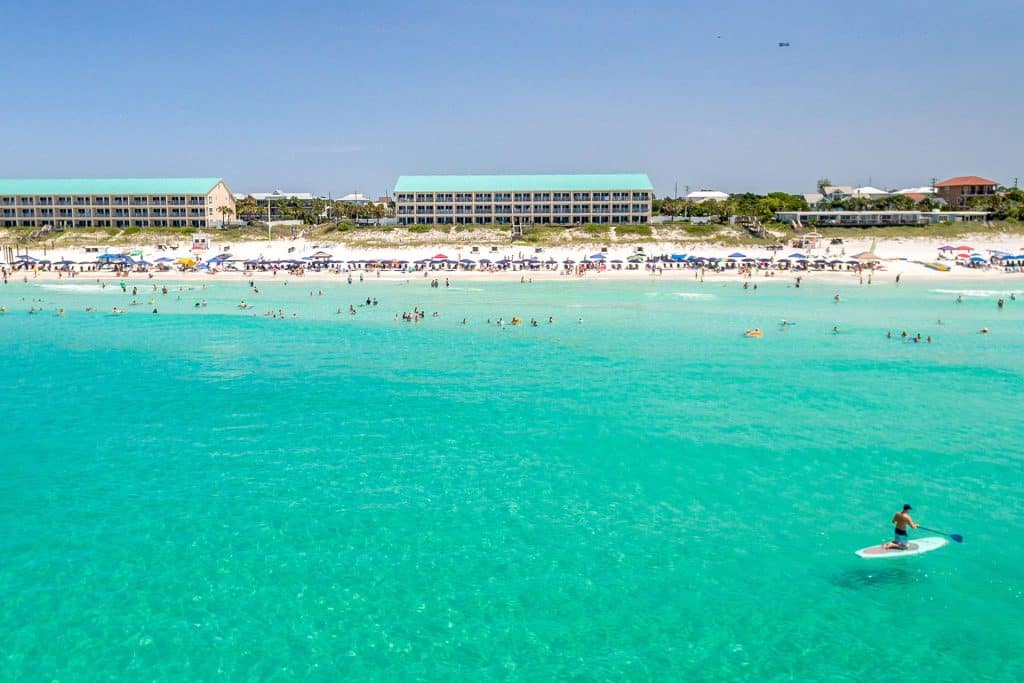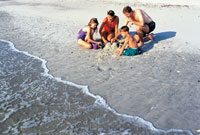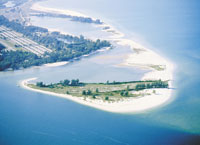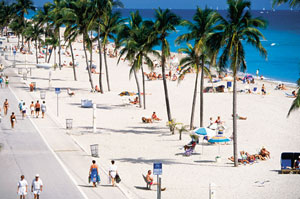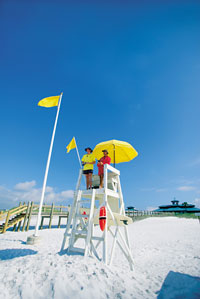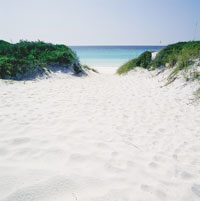 Are you ready for your summer vacation? Florida has some of the best beaches in the world and has a beach for all tastes. You can find a beach for a secluded getaway, family beaches, romantic beaches, hiking beaches, fishing beaches and so much more. You can read this list and save this for your future reference.
Sandy beach accounts for 1,350 miles of Florida coastline. Two distinct waterfronts — the Atlantic Ocean and Gulf of Mexico – mean sharp diversification that is furthered by other factors, including latitude that varies 6 degrees from northernmost to southernmost beaches.
Vegetation, population, dunes formation, sand composition, wave action, and other natural and social influences serve up Florida beaches in many flavors. Here we have divided Florida's beaches into packages according to beach-goers' interests and activities, listing some of the best in each category. A * denotes beaches accessible only by boat. For more information on Florida's beaches, visit www.VISITFLORIDA.com andwww.floridastateparks.org. For information on travel to Florida or to order a copy of VISIT FLORIDA's free Vacation Guide visit VISIT FLORIDA's consumer web site, www.www.VISITFLORIDA.com, or call VISIT FLORIDA's toll-free consumer number at 1-888-7-FLAUSA (352872). You can also visit, www.Florida-Adventure.com for more activity choices while on the beach.
Hall of Fame Beaches – These beaches have placed #1 on Dr. Beach's annual Best Beaches listings (see www.NHBC.fiu.edu for more information on the listing).
City Beaches – Metropolitan area beaches are big on bustle, shopping, dining, nightlife, and sophistication.
Undiscovered/Secluded Beaches
Dunes Beaches – North Florida beaches generally claim better, higher dunes formations.
Family (with Tots) Beaches – Gentle waves and sea bottom slope make the safest environment for tiny ones. Others mentioned here provide fun activities for kids.
Family (with Teens and 'Tweens) – Kids looking for action and the extreme will like the water sports, volleyball, and action at these spots.
Beaches for Couples/Romance
Beaches with History – Forts, lighthouses, and other historic buildings deepen the beach experience on these sands.
Beachcombing/Shelling Beaches – There's treasure on every beach, but some are known for their abundant shells, shark's teeth fossils, and even gold doubloons.
Hiking Beaches – These are long beaches with minimal human impact.
Surfing Beaches – The East Coast has the best waves.
Fishing Beaches – These beach parks have piers to cast fishing success your way.
Natural Beaches – Minimally developed beaches where nature has its way.
Pretty, Groomed Beaches – Beautifully landscaped and meticulously maintained.
Snorkeling Beaches – Bring your mask and fins along when you hit these beaches.
Camping Beaches – Pitch a tent with a view.
Wildlife Beaches – See birds, sea turtle nests, gopher tortoises, nature centers, and more.
Treasure Coast – Brevard, Indian River and St. Lucie Counties
Nature Coast – Levy, Dixie and Citrus Counties
Gold Coast – Palm Beach, Broward and Dade Counties
Space Coast – Brevard County
First Coast – Nassau, Duval and St. Johns Counties
Emerald Coast – Okaloosa, Bay and Walton Counties
Forgotten Coast – Gulf and Franklin Counties
Sun Coast – Pinellas County
Cultural Coast – Sarasota County
Paradise Coast – Collier County
Lee Island Coast – Lee County
Fun Coast -Volusia and Flagler Counties
Get More Information on This Adventure!!!
Experience adventures like the one found in this article and others by using TropicalAdventure.com Vacation Planner. Simply fill out our Vacation Planner form and you will receive FREE information about this activity and others that you may be interested in. Click below to sign up.