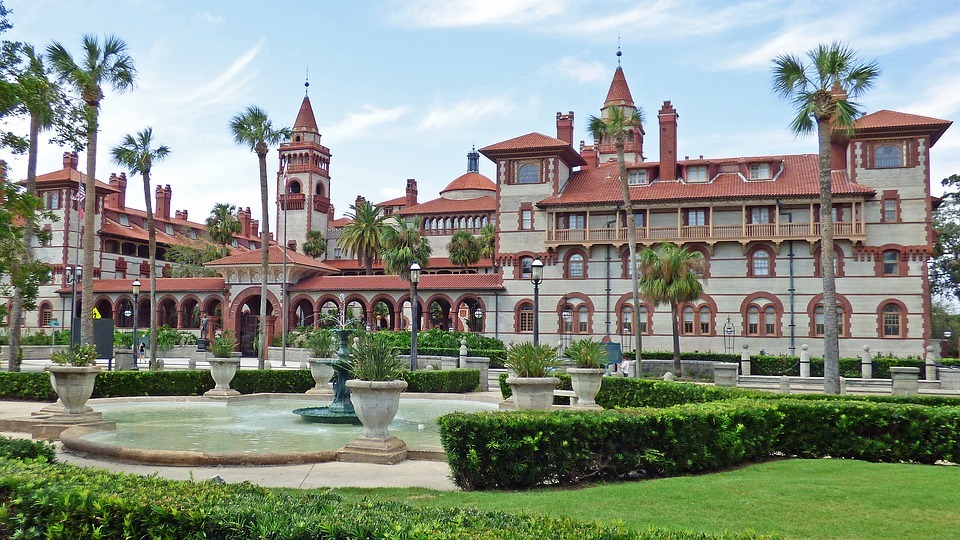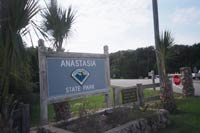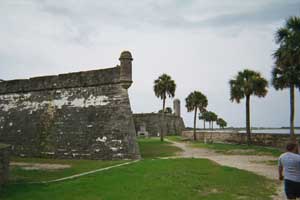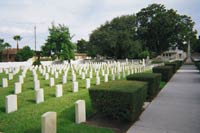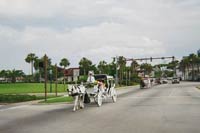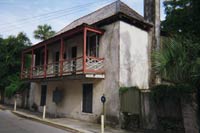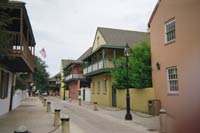 Driving down historic coastal road A1A, I was determined to get to the United States' oldest city, St. Augustine. I thought how unbelievable it is that I have lived in Florida for 20 years and never visited this landmark city. The view is quit exhilarating coming from the north down A1A,. You travel over Vilano Causeway, which gives you a great view of the city, and Castillo de San Marcos, the Fort that guards the city. I was excited to see what other sites and surprises the city and the local area had to offer.
St. Augustine was established in 1565 by Don Pedro Menendez de Aviles, and is the oldest permanent European settlement in the continental United States. For 235 years it was the political, military, and religious capital of the Province of Florida from which Spain exercised jurisdiction over a vast geographical region. The town's principal value, however, was as a military base for the protection of Spain's colonial trade and commerce. The old fort that was meant to protect the city is something to see. The construction of Castillo de San Marcos began in 1672 and was completed by 1695. The Castillo replaced nine successive wooden fortifications that had protected St. Augustine since it's founding.
My August visit was steamy, so a jump into some air conditioning was a pleasure. The city has plenty of shops and restaurants where visitors can cool off. The streets are lined with trees, which can bring reprieve as well. Sunscreen is must for your journey. The fall and spring months offer the most pleasant weather. The winter months can be very cool, even cold. You should pack accordingly.
Off the beaten path is the National Cemetery near San Salvador and Charlotte Streets. This cemetery houses the gravestones of soldiers from the Seminole-Indian War, which took place from1835 to 1842. This is where General Dade, which Miami-Dade County was named after, and his troops are buried. The Seminole-Indian War ended up as the worst defeat of U.S. troops to the American Indian outside of the George Armstrong Custer's battle. Major Francis L. Dade and 110 soldiers, many of them artillery units, formed in Fort Brooke (Tampa) and were sent to bolster forces at Fort King (Ocala). Halfway to their destination they were ambushed by a large band of Seminoles and their slave allies, at a site where many of the Indians hid in the unlikely spot on a lake bank. Only a few soldiers escaped the attack.
Another off the beaten path adventure is St. Augustine beach; one Florida beach that is not well known and or well used. If you get tired of the city, you can drive about 20 minutes to the beach and take advantage of the FREE parking. At night, they have lighted volleyball courts to play beach volleyball for free. The courts stay lit up till 11pm during the summer. It's a great way for a family to have fun with very little cost. You just need to provide your own volleyball. For 50 cents visitors can walk the mighty long fishing pier at St. Augustine beach.
Put aside a full 2 or 3 days to truly explore and experience St. Augustine, and its surrounding attractions. As you can imagine, there are numerous quaint bed and breakfasts to stay in. You can choose to camp, my favorite form of lodging. Unfortunately, there are not a lot of options for camping in St. Augustine. Anastasia State Park seems to be the only game in town. Anastasia State Park is a nice place to stay but certainly not the best. The scenery isn't bad. It's the noise that makes the difference. State road A1A is adjacent to the park and at night the sound of the road is deafening. If planning to camp at Anastasia State Park, wear your earplugs and don't expect the frogs and crickets to lull you to sleep. I do, however, give the park thumbs up on the cleanliness, and its location adjacent to the beach. Following a short hike, you can walk and swim on the beach. The beaches in North Florida are expansive, with pleasant waves to body surf.
Eating establishments are abundant throughout St. Augustine. Surprisingly, the only place that was recommended to me was the Seafood Kitchen at 108 Anastasia Blvd; 904-819-0082. The menu had a variation of combo plates, including fish and shrimp, shrimp and scallops, and a regular fishplate featuring local catches. The portions are huge, with nice side items and very reasonable prices. I had a grouper dinner for $10.95. The food was a little over cooked, but tasty. I would recommend you give Seafood Kitchen a try.
Anastasia State Park is located at 1340A A1A South, St. Augustine, FL 32080-5422; 904-461-2033. You will need to call to make reservations if you plan to stay at the state park and camp. RVs are allowed, and the park provides electrical hook ups. The cost is $17.44, and $19.56 with electrical hook ups.
Getting to St. Augustine if very easy. Take I-95 to Exit 311 or 317 and follow the signs to the city.
I hope you enjoy this historic city and all that is offered in the surrounding areas.
Get More Information on This Adventure!!!
Experience adventures like the one found in this article and others by using TropicalAdventure.com Vacation Planner. Simply fill out our Vacation Planner form and you will receive FREE information about this activity and others that you may be interested in. Click below to sign up.