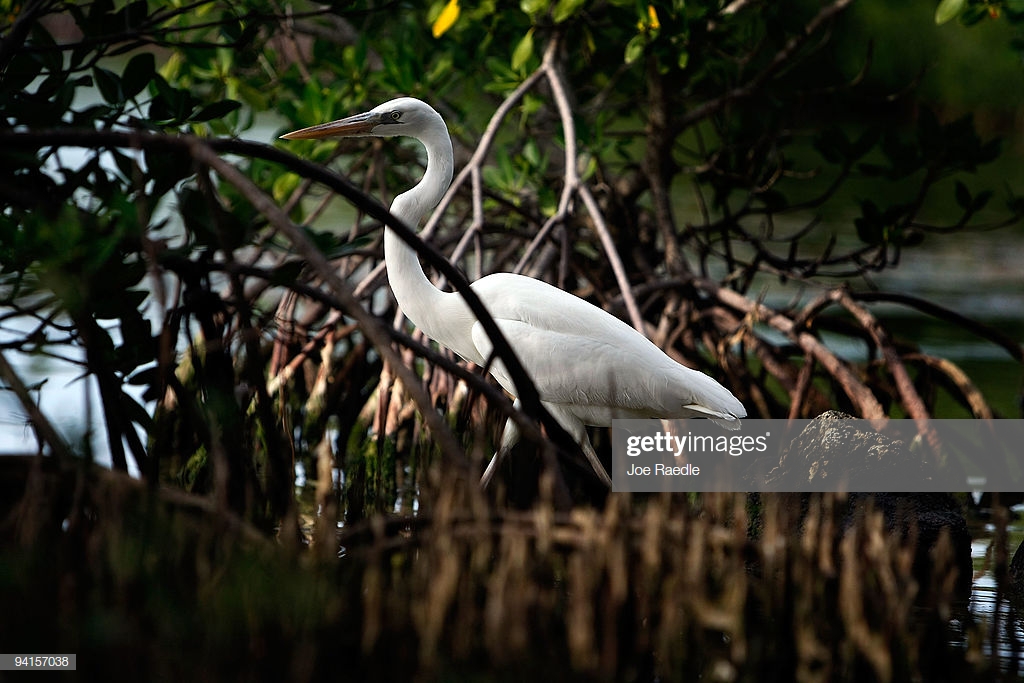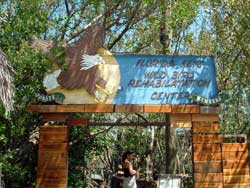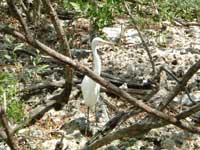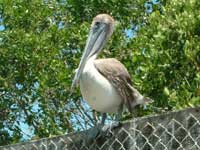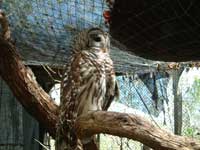 I have never seen such a collection of big beautiful birds! From Hawks to Owls, and Egrets to Pelicans, every bird that calls the Florida Keys home was represented at the Florida Keys Wild Bird Center. If you love birds and you love the Keys, or you just want to learn about the animals and their preservation, you must stop and see the truly amazing collection.
The Florida Keys Wild Bird Center, in Key Largo, has a mission other than just to collect birds for people to enjoy. Although you will see Red-tailed Hawks, Pigeons, Cooper's Hawks, Owls, Herons, Falcons and Egrets, the center is based around
preservation and education. It helps care for sick and injured birds while fighting to reduce environmental hazards to the birds. By caring for the birds and preparing them to return to the natural habitat, they hope to increase the wild bird population in the Keys. By educating the human visitors, the center would like to reduce the injuries and death of the tropical creatures.
The center makes it very clear that many of the birds are injured and killed every year due to contact with humans and our leisure activity. Humans fishing along the Keys are one of the largest threats to the wild bird population. Fishing hooks and lines cause more injuries and death to the birds than any other hazard. Birds swallowing hooks or getting caught up in the fishing line results in almost certain disaster. The center makes every effort to educate people fishing along the Keys of the proper way to remove any bird you may encounter while fishing.
If you are a bird watcher or just want to learn about the animals and their preservation, you must stop and see the Florida Keys Wild Bird Center. Bring your camera and you sun block and be ready for fun, exciting and educational afternoon. Oh yeah, did I mention it's FREE!
Get More Information on This Adventure!!!
Experience adventures like the one found in this article and others by using TropicalAdventure.com Vacation Planner. Simply fill out our Vacation Planner form and you will receive FREE information about this activity and others that you may be interested in. Click below to sign up.