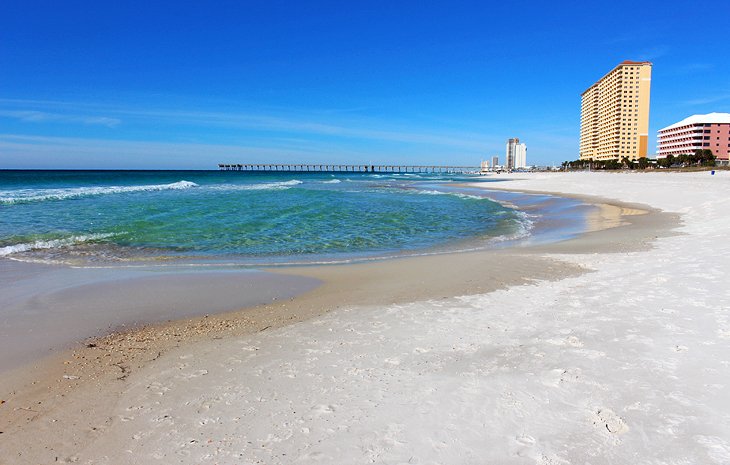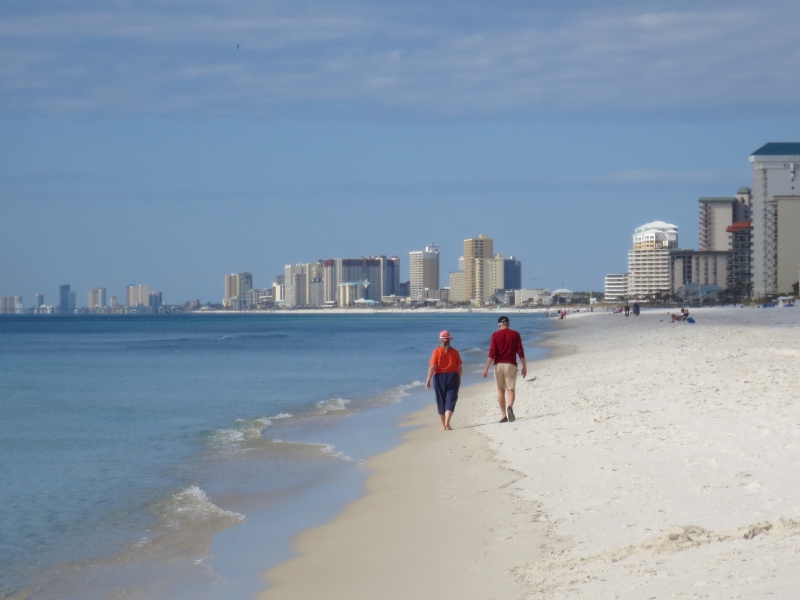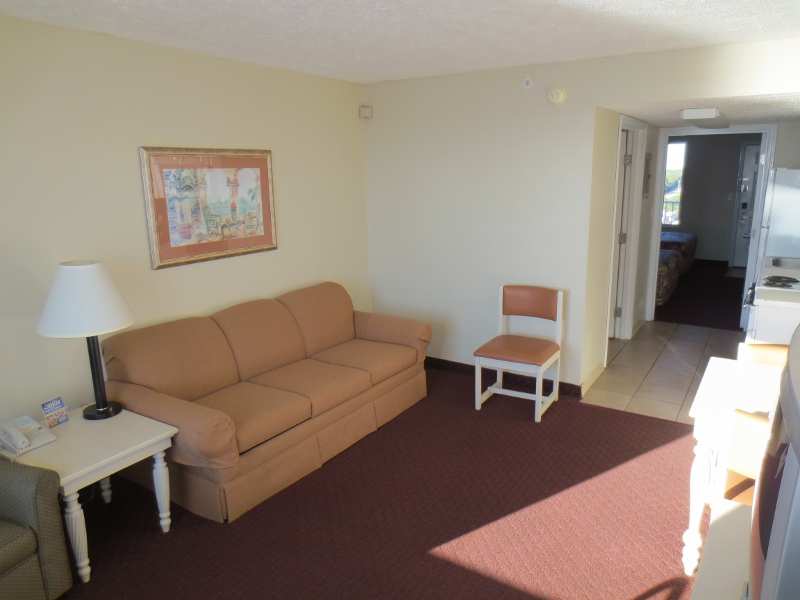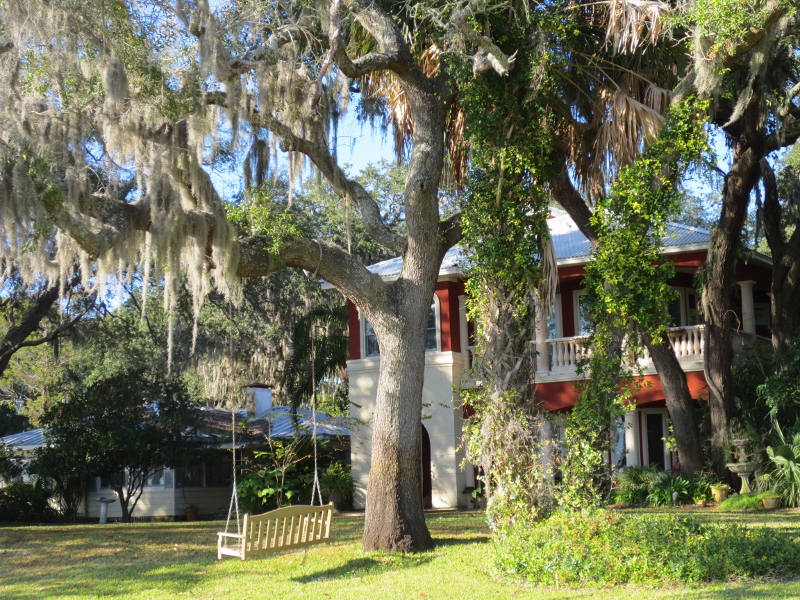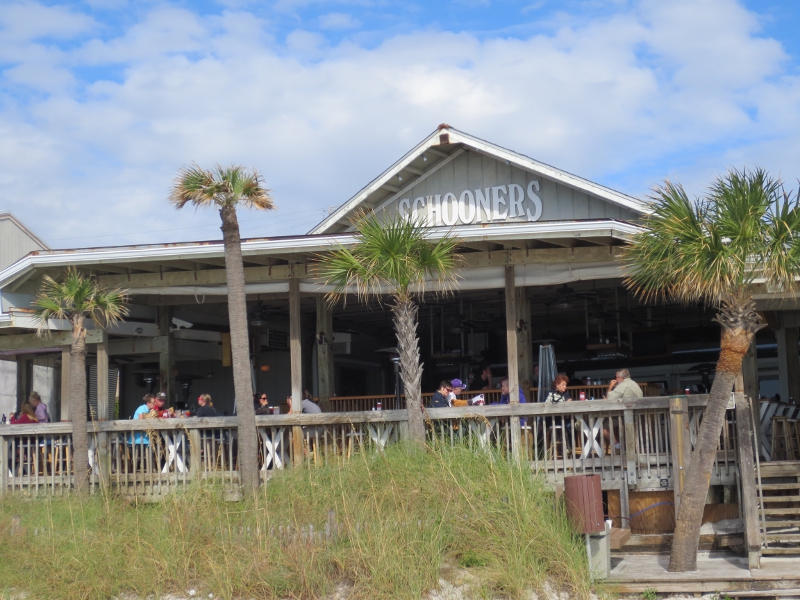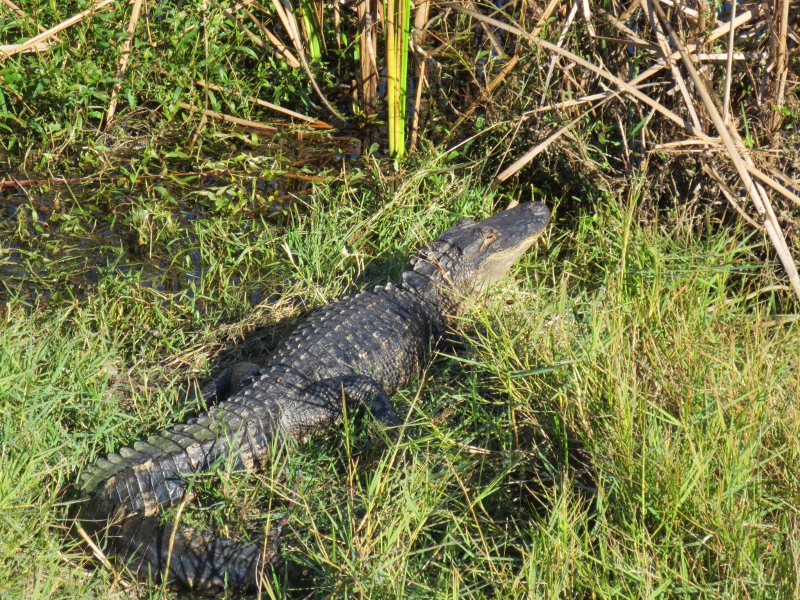 Coming to the Panhandle of Florida was a new experience for me, I have heard about it for years as the Spring Break Capital of the World and also call the RedNeck Riviera, due to the large number of regional tourist from Florida, Georgia, and Alabama. Even though I would not get to experience either types of tourist because I came here in November where it was practically empty of most tourist, my day was action packed and fun.
I flew into Northwest Florida Beaches International Airport on Delta airlines from Atlanta. Coming from South Florida, I could not find any direct flights. The only airlines that fly here are Delta and Southwest. So most likely, if you fly, you will need to change planes to get here. I rented a car from Budget and went out on my own and tried my best to discover the area in one day. I had limited time because I had a business trip here the next day and needed to fly home that night.
From the airport, I made my way to the beach, which was about 20 minutes away from the airport, a pretty easy drive. From route 79 South directly to Front Beach Road where I headed east to have lunch at Schooners Beach Front Restaurant, you will love the view from this restaurant. The beach and Gulf water glisten with the sunlight beaming off of it. It was really a beautiful view as I ate my nice Grouper sandwich. The staff is friendly there and it seems a lot of locals hang out there. I spent $17 for the sandwich and ice tea.
Even thought I did not have my swimming wear on, I had to walk around on the white powdery sand, just to experience it. It is exactly how people I have known described it to me, totally soft and expansive. Almost every year, the Panama City Beaches are voted some of the best in the country. So if you love the beach, this would be the place to come to.
After my beach walk, I headed from Schooners to Saint Andrews State Park to get a little local nature. It is hard to believe this beautiful park is within a stone's throw from all the hotels and shopping malls. This park only cost me $4 to gain entrance and I used the park map to have a quick look at all the park amenities. The spot called the Jetty is the most popular part of the park, where you can go snorkeling, fishing, and sunbathing all in one spot. The jetty rocks form a perfect place to snorkel iing because it protects the swimmers from the Gulf waves. The park also has an Alligator pond, where I spotted a nice 3 foot gator which was only a few feet from me. I also saw some wild deer eating on the side of the road. If you love camping, you can go camping here too.
From the state park, I headed out to Thomas Drive to Highway 98 East to Old Panama City. Panama City Beach is pretty modern, where old Panama City is more like Savannah Georgia, which has nice old southern home with huge oak trees with hanging moss. Something, I have not seen in Florida before. I wanted to sit on someone's porch and drink some sweet ice tea, but I never received the offer. In Old Panama City there is a marina and some quaint bars and restaurants, if you want to sit and watch the sun go down. It seemed like only locals were here but could be fun for tourist too. I never stopped here and only drove around.
From there, I wanted to know where the major tourist attractions were and headed back west on Highway 98 back to Front Beach Road again. On this road are most of the major tourist attractions, first was ZooWorld, where many exotic animals reside. This 7 acre property is very famous here. Next, is Wonder Works, this is a place where to discover, learn and interact with natural disasters like hurricanes, earthquakes and other disasters. Then the most popular attraction, Gulf World, and this is the main reason I came here. This is a marine park where you get to see dolphins and other marine animals shows, plus it has dolphin interactions.
As you can imagine, I needed a break from my day and I headed to my hotel, Legacy by the Sea. A locally run business, this hotel is an all suite hotel with each room has double beds, kitchenette, living room and balcony overlooking the ocean. The kitchen can save a big family a lot of money with cooking within the room. But the hotel has another bonus, free breakfast every day, another big savings. The room rates during the off season were very reasonable; I paid $79 a night.
Now, I know my stay was limited but I have to say I like Panama City Beach a lot. It has a little honky tonk; if you like that sort of thing, with tee shirt shops and miniature golf everywhere, but it also has some class too. The beach is pristine, the water is gorgeous, and water front hotels eateries, and attractions are very nice. Florida has a lot of beach front communities and I would recommend this one for families and couples that need a quite get away. However, I would not recommend this place from February 20 – April 15, during Spring Break, I have been told it is nuts here. So keep that in mind.
Get More Information on This Adventure!!!
Experience adventures like the one found in this article and others by using TropicalAdventure.com Vacation Planner. Simply fill out our Vacation Planner form and you will receive FREE information about this activity and others that you may be interested in. Click below to sign up.