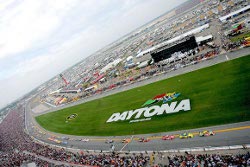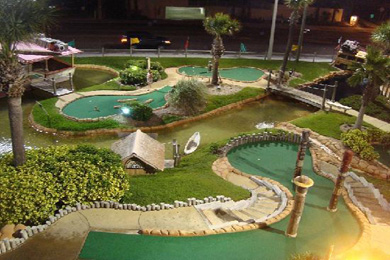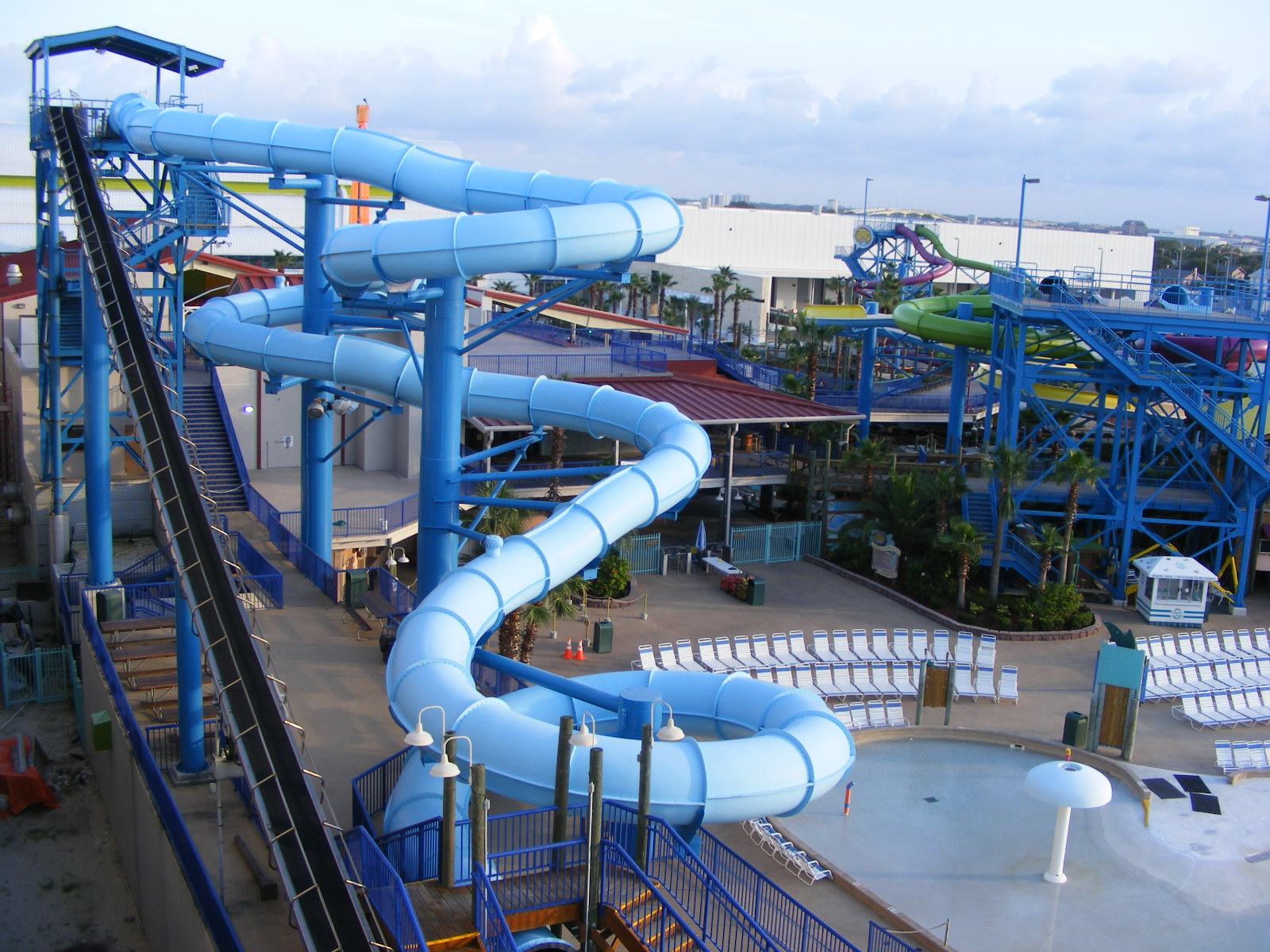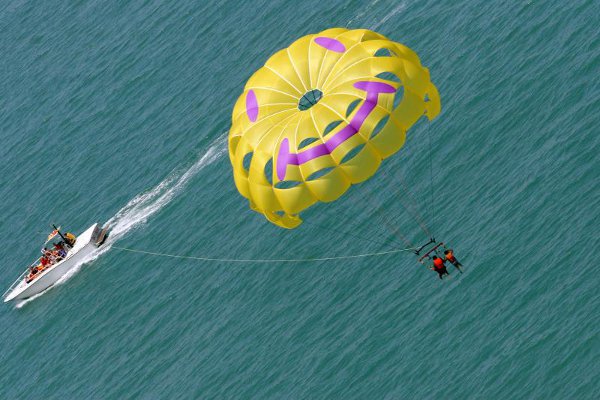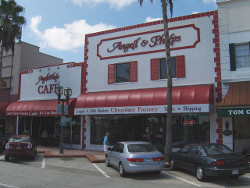 If you've never been to Daytona Beach, Florida before, you may be wondering what it's like. Most people think of Daytona as "that place where the NASCAR races happen," or "where spring breakers go to drink and be annoying." But Daytona Beach is a lovely destination that has much to offer any traveler. Whether you're someone who just wants to spread your towel on the beach for a week and catch some rays, or catch some fish out in the deep blue waters off the coast, you're sure to find something fun to do. Here are some cool attractions we highly recommend:
How Long Can You Hang On?
Picture this: you and your family or friends are bouncing over the waves, holding on for dear life and laughing while your yellow pontoon is pulled behind a Jet Ski as it cuts through waves and makes sharp turns. This very fun ride traces the beautiful coastline and lasts about a half hour.
Feel Like You're Flying
Daytona Beach Parasail lets you experience the feeling of soaring over the ocean. You don't need any special skills and you can choose flights that are either 800 feet high or 2,000 feet high. You can also choose whether you want to fly solo or with one or two other people. Total trip including boat ride lasts about 45 minutes, and they're sure to be some of the most thrilling 45 minutes of your life.
The Must-See Daytona 500 Experience
Located right outside Daytona International Speedway's fourth turn is the high-tech and action-packed Daytona 500 Experience. There's so much here to do we don't even know where to begin. Visitors can design their own digital race cars and then take them for a video test drive. You can experience what it's like being in the pit as you try and change a tire while you're timed! And when you think you're ready, get into the driver's seat and race against your family and friends in the Daytona 500 simulation experience. There's also a new NASCAR 3D IMAX Experience narrated by actor Keifer Sutherland that shows behind the scenes action on the track of a real race.
Get a Hole-in-One the Hard Way

There's mini golf and then there's adventure mini golf. Forget windmills and clown heads, try getting that little white ball in the hole when you're dealing with streams and waterfall and mountainous terrain. Oh, did we mention the live alligators? If you're looking for fun and adventure all in one place, check out Congo River Adventure Golf.
Come on In, the Dolphins Don't Bite
Have you thought about swimming with dolphin Daytona Beach? Well in near by St. Augustine you do this, you can spend 30 minutes in the water with your new watery friends and get to pet, hug, and play with them. St. Augustine is not too far away, only 40 minutes by car on historic A1A road.
You Can't NOT Have Fun Here
The Daytona Lagoon is a very cool water park that also has laser tag, go-karts, mini golf, rock climbing, an arcade and one of the coolest attractions ever called the High Ballocity, which is a multi-tiered play area filled with over 50,000 foam balls! There is also a thrill ride called the Phoenix which whips you back and forth and up into the sky very fast, not for the faint of heart.
Get Up Close and Personal to a Dinosaur
And not where you imagine. Stroll through the beautifully lush Sugar Mill Botanical Gardens which used to be the spot where Bongoland, a 1940s theme park once was. Within all the lovely tropical plants are life-size dinosaur statues which are a hit with kids of all sizes.
There really is so much to see and do in Daytona Beach, and most likely you won't get to see everything you want to on your first visit, which means you'll just have to come back again and again!
Get More Information on This Adventure!!!
Experience adventures like the one found in this article and others by using TropicalAdventure.com Vacation Planner. Simply fill out our Vacation Planner form and you will receive FREE information about this activity and others that you may be interested in. Click below to sign up.