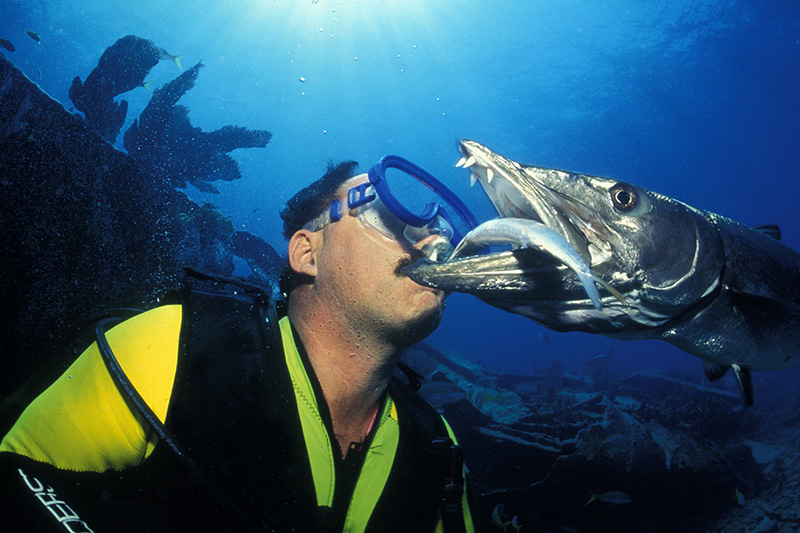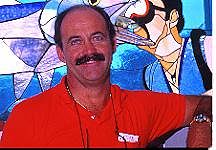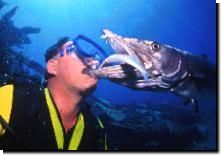 Key Largo is a great place to visit on vacation, as the island has its fair share of colorful and interesting people. Captain Slate, the owner of Atlantis Dive Center, is one of those people. He has long earned the title of native to Key Largo, since he moved to the island in 1978 and established a world renowned business. Captain Slate loves the ocean and is very environmentally conscious; he is always coming up with new, interesting ideas to promote his business and share the place he lives with those who visit.

Originally from Jacksonville, Florida, Captain Slate was a dive master and high school teacher there. He always brought his students to Key Largo to dive, and would dream of owning a dive business. Since he was a business teacher–teaching retail sales, marketing, and accounting–he used his knowledge and applied for a business loan. After receiving his loan, he sold all his belonging in Jacksonville and headed south for Key Largo. He took the leap of faith that most people only dream of and started his dive business, Atlantis Dive Center. Since then, his business has grown from one boat to three 41′ all fiberglass, diesel powered boats and one glass bottom boat. Atlantis Dive Center is also a YMCA Scuba Instructor Training College, licensed by the state of Florida Post Secondary schools. The dive center has expanded to include a large retail center, selling dive equipment and clothing. Even Captain Slate is amazed by how far he has come: " I started from nothing and now look at this." His accomplishment is impressive!
Captain Slate is concerned about environmental issues in the Keys. He says, " because of the massive growth of people in South Florida, we are always looking to make sure the water quality stays the same now and for the future." The Keys have seen their fair share of environmental challenges, from ship grounding and water pollution to over fishing. Captain Slate tries to stay positive by keeping active and is involved in programs like the artificial reef program and the Spiegel Grove ship. Of the Speigel Grove ship he says, "This ship is being towed from Hampton Roads, VA, around the tip of Florida, to Brownsville, TX. There, she will be cleaned and stripped of all toxic material in preparation for sinking." The ship is schedule for sinking Fall of 1999. The artificial reef program has been a success in the Keys and many areas of the Florida coast line. If you are interested in tracking the status of the Speigel Grove ship.
Aside from being a local personality, Captain Slate is famous around the world for this picture of him. (Picture Insert) He says, "a friend sent me a postcard from Cozumel Mexico, and it was this picture with the caption "Dive Mexico," and it's Key Largo and me!" If you dive with Captain Slate on Fridays at 8:30am, he does a dive called "the Creature Feature," where he pets Moray Eels, feeds Barracuda with his teeth and other wild stuff. While I was interviewing Captain Slate, he pulled a mask off the wall and showed it to me. It had two large holes in the side of the mask. He said, "that mask got in the way of the Barracuda and saved my face. Those holes could have been my face!" He is a wild and brave guy. Captain Slate's market savvy doesn't stop there, he also holds the world's record for underwater weddings, having married 65 couples. He is always looking for innovative ways to keep his business in the spot light.
If you're in the Florida Keys and want to meet an fascinating guy, stop by and say hi to Captain Spencer Slate.
Thank you, Captain, for your interview with Tropical Adventure Magazine.
Get More Information on This Adventure!!!
Experience adventures like the one found in this article and others by using TropicalAdventure.com Vacation Planner. Simply fill out our Vacation Planner form and you will receive FREE information about this activity and others that you may be interested in. Click below to sign up.