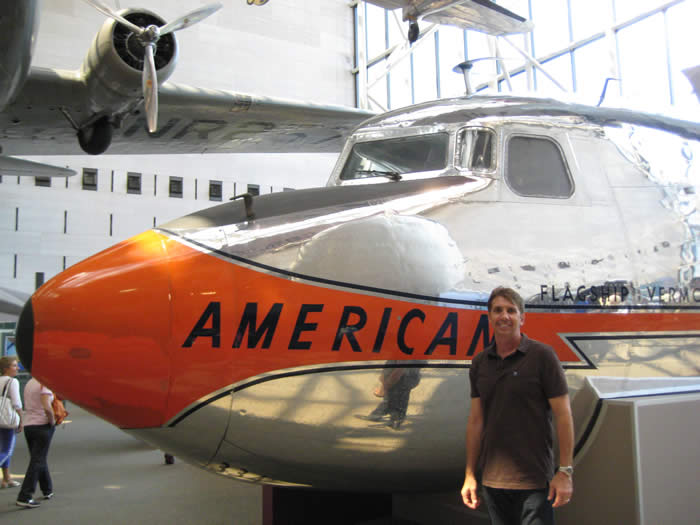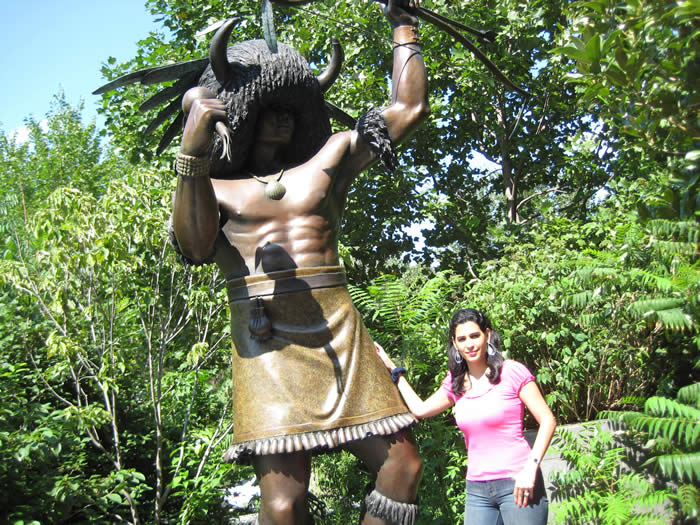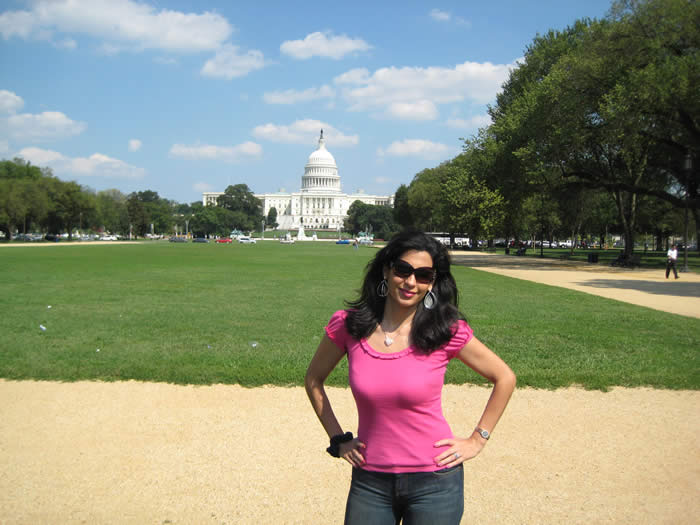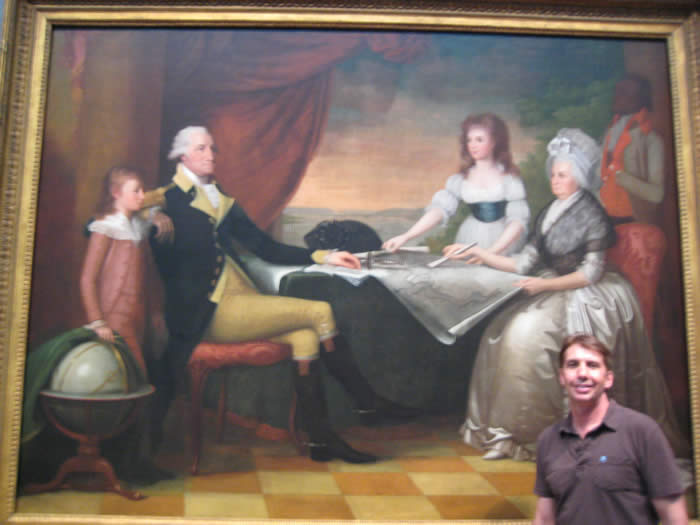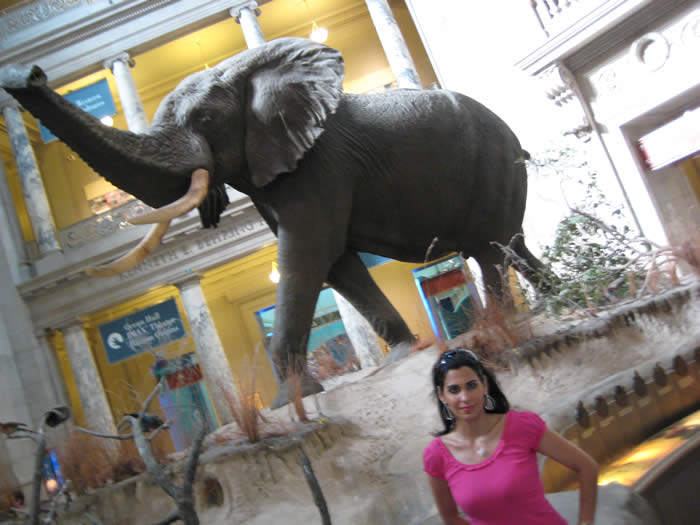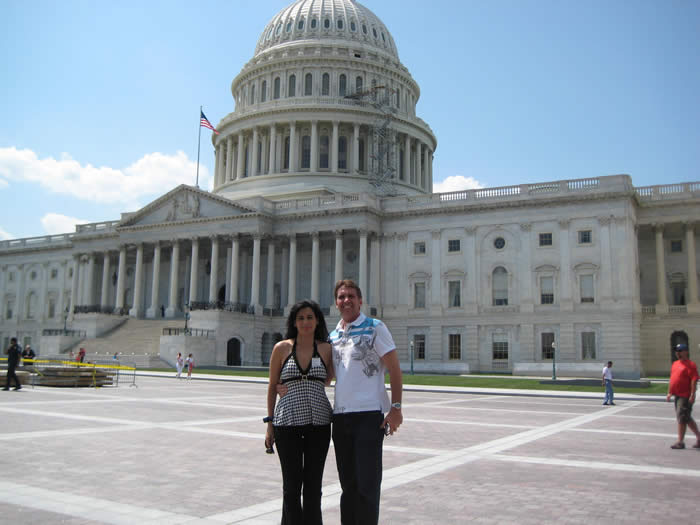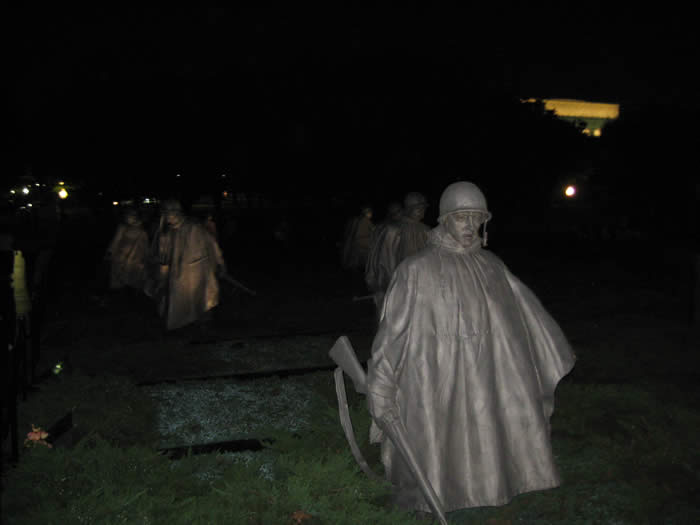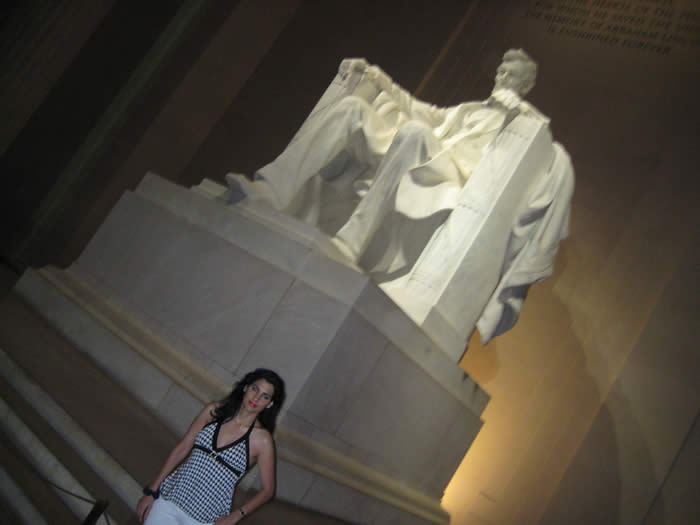 Exploring Washington DC our nation's capital was a fascinating experience whether you love politics, religion, culture, history, arts, or science, there is something fun for everyone to do in Washington DC. On our short vacation we visited the Smithsonians, The Capital and National Archives, War Memorials, Thomas Jefferson and Lincoln Memorials. My husband and I decided to spend four days in Washington for a mini vacation and we were not disappointed.
We stayed in Maryland, which is 30 minutes away from Washington and rented a car to get around town. We used Expedia to book our flight and car. Because parking is so scarce in the nation's capital we decided to take the metro into Washington. We purchased an all day pass for the Metro for $9.00 per person. The Metro was quite efficient and timely, well scheduled and organized although a great many of the escalators were not working so it was hard for some people to climb up and down the stairs.
Our first stop was the Smithsonian Air and Space Museum.This is always a crowd pleaser according to what I have heard. This museum was full of families waiting to discover the past and the future in aeronautics. There is an IMAX theatre on premises to aid with discovery; however, there is a nominal fee to access the IMAX theatre. The exhibits featured an array of aircrafts and space shuttles. It documents Leonardo Davinci, the Wright Brothers and the History of flight, the progression of technology over time, missiles and drones currently used. There were several different fighter jets on display for World War I and II representative of different countries in the war. I found its exhibit on the Nebula and discoveries made in outer space the most fascinating and intriguing of all the displays. One could easily spend 2-3 hours in this museum; my husband and I only spent 1.5 hours.
We left the Air and Space Museum and proceeded towards the American Indian Museum. We passed a beautiful serene waterfall before entering the museum. This museum had four levels and we were advised to start on the fourth floor and make our way down to the first level. This Museum was recently added to the Smithsonian. It gave a fresh perspective from the American Indian's descendents telling the stories of their ancestors without a Hollywood twist of Cowboys and Indians. There were many displays of the American Indians famous Chieves. The weaponry they used to hunt and fight and the guns and rifles that were prevalent at the time they were being expelled from their lands. In addition, there were many hand crafted Native American Indian and Jewelry reminiscent of the Aztecs and Incas on display and available for purchase as souvenirs. In the main entrance areas there were several kayaks and water vessels on display that showed the American Indians mode of transportation when traveling by the lakes, river and streams. This museum had a wonderful food court on its lowest levels that had a variety of salads, soups and sandwiches available for sale. There are just a few dining facilities in the area of the Smithsonian. Most of the foods available in this area are fast food from vendors selling pretzels and hotdogs, and I did notice when walking that there was a makeshift McDonalds at the side of a building with a very long line.
Our next stop was The National Gallery of Art. This was one of my favorite Galleries because I had recently finished visiting the Louvre in Paris, which housed impressive works of arts and was anxious to see how this Gallery compared. We spent an hour in this gallery but really you needed 2 to 3 hours if you wanted to leisurely stroll and learn about each piece of art that hung on the wall. The highlights of this gallery for me just to name a few were Leonardo da Vinci, Ginevra de Benci. This is the only painting by Leonardo Da Vinci in the Western Hemisphere. Raphael's, The Alba Madonna is representative of three figures, the Virgin Mary and child with John the Baptist, focus on a slender cross. All can understand its meaning as Jesus Christ accepts his future sacrifice to die for the sins of Humanity. Jacques-Louis David, The Emperor Napoleon in his study at the Tuileries, 1812 captures the French Emperor authoring the Napoleonic code, which established post revolution individual rights. There were several American artists featured which were quite interesting. I snapped a photo of my husband in front of a painting of our first president George Washington and his family.
By the time I arrived at The Museum of Natural History my feet were beginning to hurt although I wore sneakers, but the excitement was in the air. On entering the National Museum of Natural History you are greeted with a gigantic display of an embalmed stuffed elephant. I particularly loved the exhibit of fossil ancient mammals, Dinosaurs and Ancient Seas. In the Human Origin section of the museum I watched a free educational film on evolution. Quite entertaining, it made me laugh quite a lot actually and was very relaxing. It described mans evolution not just from a monkey but we actually came from a rat that hid under the earth while the Prehistoric animals roamed about on the surface of the earth. When these prehistoric animals became extinct to climate change that was brought about by a meteor from out of space. Our rat ancestor came above the earth and some how developed into many different animals depending where this rat settled. Some even jumped into the sea a survived under the great ocean while others turned into a monkey and the monkey turned into human beings…The End. I must say it so much easier to grasp the fact that we were all created by one divine Creator who made all living things than to believe the huge holes in the Macroevolution theory and is constantly being tweaked and updated to try to supplement the theory. I do give science credit that micro evolution makes a great deal of sense, as is self evident to everyone in the last two centuries. I agree adaptation to our environment makes the brown bear living in Alaska over time become white to camouflage when he hunts his prey, but Macro-evolution prescribes the bear could turn into a whole different specie, that looks very different to the naked eye and perhaps take on wings and fly which insults my intelligence as a human.
This museum had a rare collection of diamonds and precious stones assembled into extravagant pieces of jewelry fit for Royalty. It also displayed the Hope Diamond one of the largest and rarest diamonds in the world. The Museums gems and minerals and earth moon meteorites display were also most impressive. This museum also has an IMAX theater presenting the Wildest Dream Conquest of Everest, although there is a nominal fee to get into the theater it is definitely worth the investment. I would say out of all the Smithsonians this museum by far was my favorite and a must see if you are visiting Washington DC.
Most museums close at 5:30 except for two. Although we were exhausted, as we had been walking for over seven hours, we decided to take the Metro to Chinatown. I love checking out every city China Town to see how they compare to each other. New York's Chinatown is still number one on my list, however, the Chinatown in Washington although very small was quite cute and had a variety of different price Chinese restaurants to suit everyones budget. I found a Chinese shop and bought some souvenirs and some delicious sweet preserve dried prunes.

We ended the night at an Ethiopian Restaurant that received wonderful reviews called the Dukem Restaurant. This restaurant truly features authentic Ethiopian cuisine. The waitress/hostess that seated us had beautiful chiseled features and velvety brown skin, tall and slender, very proud in her disposition and indigenous to Ethiopia. She was very attentive and paid attention all our needs. We ordered some of our waitress's recommendation, as we wanted to taste the most common and popular Ethiopian dishes. We ordered Sambusa as an appetizer. It was quite delicious chicken and spinach filled. Followed by a main course sampler that included lamb, stew, a tomato salad, cabbage and spinach on top spongy bread. The fun thing about Ethiopian food is that you eat it with your hands no utensils are provided unless you make a special request.
The next day we had an early appointment to visit the United States Capitol. We had to line up outside until the police gave us permission to go in. Security repeated several times no food or drink allowed, so I guess it should not have been a shock when my candy from Chinatown was confiscated and discarded. The US Capitol's architecture was very grand and European inspired with grand columns and pedestals. We took a 20-minute tour that was quite interesting but seemed so short for such a grand place. Our next stop was The National archives of the constitution were most impressive. We watched an informative video once we entered the building, then lined up for an hour to view a copy of the original constitution, Declaration of the Independence, Bill of Rights, and many more important documents that shaped the history of our country. Then we grabbed a late lunch at the famous Ben's Chili Bowl. Just a brief trip on the metro and we were ready to have lunch. Ben's Chili Bowl was a great choice I ordered Chili Con Carne and my husband ordered a Chili Dog and Chili Fries. We enjoyed our time in the diner. Everything was truly delicious. While leaving the restaurant we noticed photos of President Obama and many other celebrities that had eaten at this wonderful restaurant.
On the third day, we had the privilege of attending Glenn Beck's Restore Honor Rally. It started at 10 a.m. and was over by 1:30 p.m. The setting of the Restore Honor Rally took place around the Washington Memorial and the Reflection Pool. The message was non-political with great speakers such as Sarah Palin and the niece of the Great Rev. Martin Luther King. It was reported by the news that over 200 – 300,000 people were in attendance, but from where I was standing it seemed like there were many more people than what was reported. The message was resounding turn back to God get on our knees and pray to our creator so that our country will be blessed. Many speakers gave honor and praise to Jesus Christ, and we sand Amazing Grace and closed in prayer. It was a wonderful time and I am glad I made the effort to attend even though it was very hot that day. That night we drove into Washington and went to see the Thomas Jefferson and Lincoln Memorial. It moved me to tears to read the writings of these Godly Presidents etched in the walls to serve as a reminder to all in God our Creator we trust. Their wisdom, fear and respect of God was so refreshing when so much pressure is being placed on removing God from our Society and removing in God we Trust from our money.
We visited the Vietnam Memorial and the Korean Memorial. These memorials brought tears to my eyes to see how many sacrificed their lives for our freedom. In the Korean War Memorial the message was clear Freedom is not Free! We gazed at the Washington Monument as its shadow reflected in the Reflection pool. We learnt earlier at the Rally that on the Eastside at the top of the Washington Monument etched in Latin is the phrase Laus Deo meaning Praise God. This was purposely done by the architect so that when the sun rose in the East and its rays hit the top of monument the first words to be seen is Praise God. There are so many things to learn one would have to spend a couple of weeks to see, do and learn it all. If you are visiting Washington take lots of sunscreen and comfortable walking shoes. The next day we were off to the airport returning home and waiving goodbye to our beautiful nation's capital. To find great vacation packages to Washington DC, check out Expedia.com.
Get More Information on This Adventure!!!
Experience adventures like the one found in this article and others by using TropicalAdventure.com Vacation Planner. Simply fill out our Vacation Planner form and you will receive FREE information about this activity and others that you may be interested in. Click below to sign up.