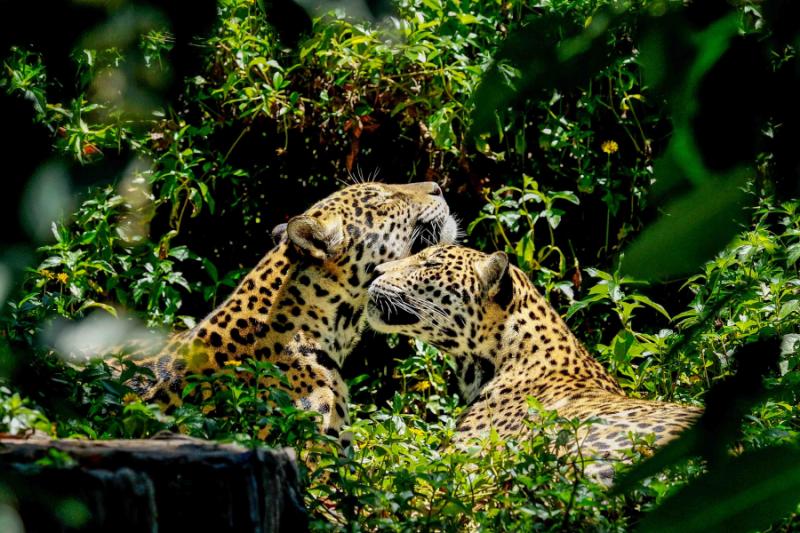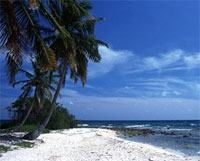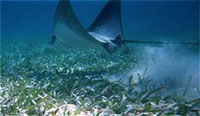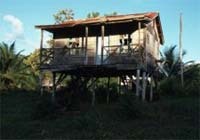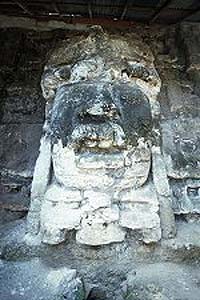 The country of Belize is located between Mexico and Guatemala on the Caribbean coast. The geography of Belize features a mixture of mountainous land, tropical forests, and gorgeous beaches leading to crystal blue waters teeming with life and character. Man has enhanced the character of Belize even more, with historic Maya temples, agriculture, and architecture dotting the landscapes of some cities.
A BRIEF HISTORY OF BELIZE
Belize has a long and complex history. Basically, there were four major periods that have assisted in the development of the countries' culture. The first significant presence was from the Maya civilization, beginning in 1000 B.C., and ending mysteriously around A.D. 1500. Maya people built huge cities and set up farms and communities built around the agriculture.
As with any other Caribbean country, the European made their stake and had their take of Belize. The English Puritans were the first to settle in Belize. They made their living via trading posts on the coast. Ship wrecked sailors, buccaneers and pirates came to live in Belize and found a past time in challenging the Spanish galleons that came through the Bay of Honduras transporting gold, silver, and hardwoods from Central America to Europe. Soon, the business of logging became the main industry in Belize. The hardwood was harvested by the British, and transported by the Spanish.
The mid to late 19th century brought about many cultural changes as Belize became the colony of British Honduras, as declared by Great Britain. Slaves were freed and they soon began to marry within the European settlers' community, eventually forming the Creole cultural majority, dominant in the population today. Other cultures began to mingle within the country, including Mexican, Kekchi and Mopan Maya, the Garifuna, and, interestingly enough, some Confederate Civil War veterans.
Beginning in the early twentieth century Belize's culture didn't change much, but its status as a country did. Fifty years after the devastating 1931 hurricane England set the country free. The colony's independence was made official when the name was changed from British Honduras to Belize.
Today, there are about 200,000 people living in Belize. These 200,000 people are a great mixture of different cultures, with numerous languages, religions, and ways of life, all living together in peace. Among the ethnic groups there are the Creole, Garifuna, Mestizo, Spanish, Mennonite, Lebanese, Chinese, East Indian, Maya, and English. The most prominent ethnic groups are the Mestizos and the Creoles. English continues to be the language most commonly spoken, but Spanish is up and coming as a popular form of communication. The Garifuna, Mayas and Mennonites speak their own language.
GEOGRAPHY AND CLIMATE
The land of Belize offers a great lesson in geography. There is a great diversity of topographical elements found around the island. The most popular of which are the cayes (pronounced keys), and the barrier reef and offshore atolls, which attract scuba divers, snorkelers, fishers, boaters, sailers, and sea kayakers. The cayes and atolls benefit wild life as well. They provide an excellent habitat for marine life and birds. The remainder of the geography of Belize consists of hardwood forests, swamplands, rivers, tropical rain forests, and mountains, rising as much as 3,680 feet above the sea.
Belize has a typical Caribbean easy living climate. It's subtropical with an average mean temperature of 79 degrees Fahrenheit, and an average humidity of about 85 percent. Luckily, the ever -present sea breeze makes the humidity bearable most of the time. The summer high is never above 96 degrees Fahrenheit, and the winter low is very rarely below 60 degrees Fahrenheit. The rainfall in Belize averages between 50 inches in North Belize and 170 inches in the South. Normally, the rainy season presents itself between June and August, although changes in weather patterns on a global scale are shaking things up a bit. Saltwater temperature varies between 75 degrees Fahrenheit and 84 degrees Fahrenheit.
THINGS TO DO WHEN YOU'RE IN BELIZE
There are many, many things to do, places to visit, and people to meet in Belize, and each can show you something unique.
Adventure Activities
Diving, snorkeling, fishing, hiking, birdwatching and more await the adventurous traveler in Belize.
Scuba divers will find heaven on earth in the waters off of Belize. Divers and snorkelers will be blessed with underwater sight of over 100 feet, and comfortable 80 degree water temperatures. The Belize Barrier Reef, one of the Seven Underwater Wonders of the World, is a treasure of the sea, calling out to scuba lovers from around the world.
Fun is available on top of the water as well as under. Windsurfing is superb off the coast, especially near the reef where the consistent wind sets the stage for beginner and more advanced surfers. February through April is the typical windy season where the trades provide wind of 11 to 17 knots over 70% of the time.
Fishing also reigns in the waters off of Belize, and not just deep sea. Spin, fly, and trolling are all great activities to partake in year round. The quality of game fish ensures great sport fishing. Tarpon, snook, and jacks fill the estuaries, inlets and river mouths. Bonefish, permit and barracuda reside in the lagoons and flats, and the coral reefs support grouper, snappper, jacks and barracuda. The deeper waters feature sailfish, marlin, bonito and pompano. Fishing San Pedro, a TropicalAdventure.com outfitter, offers a unique experience, a fishing tour and Beach Barbecue, featuring lobster and other gourmet treats.
Birding, caving, wildlife watching, kayaking and canoeing are also prevalent adventure activities in Belize. For birding, consider a stop at any of the national parks, with a special emphasis on Cockscomb Basin Wildlife Sanctuary, Crooked Tree Wildlife Sanctuary, Silk Grass Creek Road, and Mountain Pine Ridge. Wildlife enthusiasts will need to keep a keen eye and ear, and with luck will spot a jaguar.
The risky sport of caving can be done in a plethora of locations including Che Chem Ha – Cayo, Rio Frio – Mountain Pine Ridge, and Ben Loman's – Manatee Lagoon.
Though Belize is a relatively small country, with very low-lying land, it receives plenty of rain during the winter season, and thus supports 20 major river systems and smaller streams. These waterways are sources of outdoor adventures for kayak and canoe lovers. In addition to being an excellent form of exercise, kayaking and canoeing are also a means by which to view wildlife along the banks. In addition, if you spend time on the water, you are sure to witness the flow of human life in Belize as the rivers of the country are still major gathering places for fishing, cleaning and transportation.
Mainland EcoTourism
Fortunately, Belize is a world leader in preservation and conservation, with the support of scientists who care about protecting the amazing countries' natural history.
It's a great idea to start your journey in Belize City. Getting to other destinations from here is easy. Those destinations might include such attractions as the Blue Hole National Park, 575 acres or forest land just twelve miles southeast of Belmopan. The Blue Hole is named after the pool within the park that resembles a gorgeous blue sapphire. The pool is about twenty-five feet deep and originates from the Sibun River. After dazzling park visitors, the water runs through a jungle and into an underwater cavern leaving the park, eventually. St. Herman's Cave also entertains travelers, within Blue Hole, with its remnants of the Maya, including pottery, spears, and torches. Stick around for a while in Blue Hole and you're likely to spot birds, animals, and magnificent flora. For a similar experience, visit Five Blues Lakes National Park, located in the forested foothills of the Maya Mountains. Explore caves, look for wildlife, and check out some archeology in the park's 4,000 acres of tropical forest. The Five Blues lake practice exactly as it preaches, presenting several hues of blues within its sparkling waters. The lake is unique in that it is a cenote, or collapsed cave system, covering 10 acres, with depths of 200 feet in some spots.
If you are one for a good hike into the wilderness, Guanacaste National Park is the place to swing by next. This fifty- acre parcel of tropical forest is located on the north side of the Western Highway at its junction with the Hummingbird Highway in the Cayo District. Visit the southwestern edge of the park and you'll encounter the park's giant guanacaste tree. Throughout the park there are numerous other species of trees, which in turn, attract a hundred species of birds. Hikers are suited to take in the tropical forest of Guanacaste Park. There are well- marked and maintained trails to explore, where trees and plants have been tagged and identified.
Other exciting in-land places to visit in Belize include Community Baboon Sanctuary, Crooked Tree Wildlife Sanctuary, and the Rio Bravo Conservation and Management Area, among others.
In addition to the barrier reef, water seekers will want check out Half Moon Caye. Half Moon Caye was established in 1981 to protect the Red-footed Booby bird. Today, the park protects the Booby along with the Frigatebird, which shares the rookery with the Booby bird, among several other species of migrating sea birds. Other wildlife prominent in the Caye include the iguana, the Wish Willy, and two species of sea turtles, the Loggerhead and Hawksbill. Snorkelers and scuba divers will find a playground in the waters off of Half Moon Caye.
The Hol Chang Marine Reserve is becoming a hot dive spot in the Caribbean, with outstanding sites and fantastic photo opportunities of stingrays and nurse sharks. Other water destinations include Laughing Bird Caye National Park, and Shark Ray Alley.
Belize is also strewn with mysterious archaeological heritage sites, reminiscent of the Maya culture. They left behind pieces of their temples, palaces, trades, and ways of life. There are, indeed, numerous archaelogical sites. One could spend an entire vacation just visiting these fascinating attractions. Thankfully, the Belize Department of Archaeology has helped to ensure locations are easy accessible for all travelers so that any visitor can learn and appreciate the history of the Maya. The ruins not to miss include Xunantunich, west of San Ignacio Town, Lamanai, in North Central Belize, and Altun Ha, Caracol, Cerros, and Lubaantun.
It is helpful for travelers to know that there are 7 districts and 9 designated tourism destinations within the country of Belize. They are Corozal, Orange Walk, Belize, Ambergris Caye, Caye Caulker, Cayo, Stann Creek, Placencia, and Toledo.
GETTING HERE
Getting to Belize is a fairly easy task, especially when traveling via air. American, Continental, and US Airways travel to the Caribbean island. Maya Island Air and Tropic Air are the airlines within country. More adventurous visitors can also get to Belize via road, boat, and cruise. Consider, though, that the road trip is an epic one from Guatemela or Mexico, at almost 1350 miles. Travelers need a permit to enter via automobile.
All visitors, except cruise ship passengers, much present a valid passport before entering the country. US Travelers do not need a Visa to enter Belize.
PLACES TO STAY
Visitors to Belize can find a wide range and levels of accommodations, from guest lodges to luxury hotels. TropicalAdventure.com's outfitter, Turneffe Island Lodge, offers stylish and peaceful lodging on a private island off the coast of Belize. The lodge features private cabanas, gourmet dining, and adventure activities right in its backyard. For additional referrals, check with any Belize outfitter on the TropicalAdventure.com web site.
Get More Information on This Adventure!!!
Experience adventures like the one found in this article and others by using TropicalAdventure.com Vacation Planner. Simply fill out our Vacation Planner form and you will receive FREE information about this activity and others that you may be interested in. Click below to sign up.