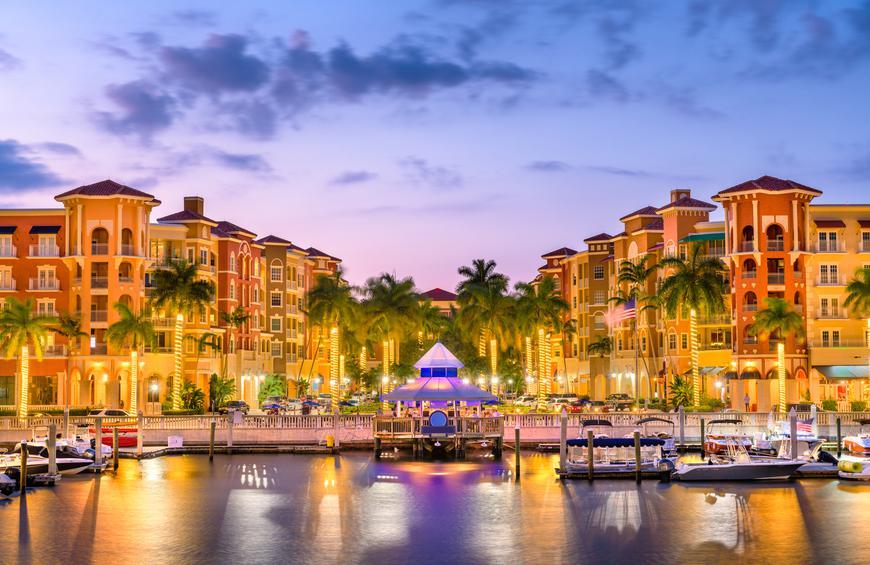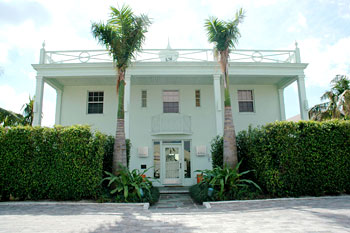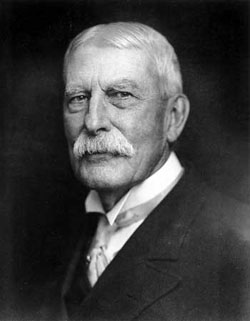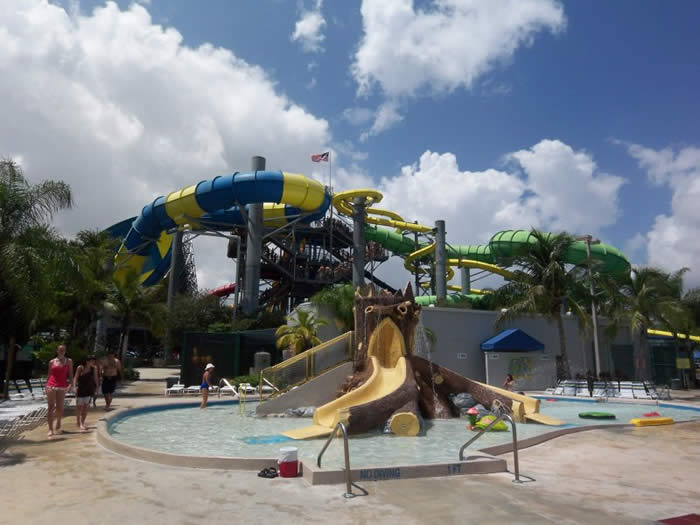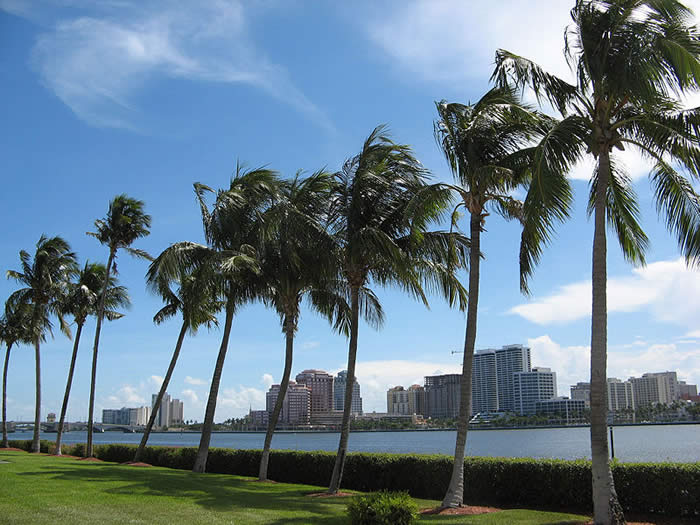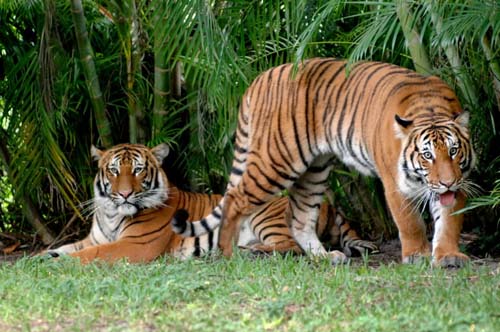 In the Northern part of South Florida Region lies a growing mega metropolis known as West Palm Beach, with an impressive 86,000 people that hustle and bustle its streets each day. With an array of colors and shapes that would make an artist brush be lively and vibrant, as to simply baffle the human imagination, to see this paradise is to recognize a slice of heaven in ones own backyard.
Yet, how did this story begin, where did it all come from, who started it all and made this dream known as West Palm beach a true reality? The man of the time was none other than Henry Morrison Flagler. He arrived on the shores of Florida in 1893 and first called the Lake Worth region "a veritable paradise" and decided upon a dual plan for the area. He would turn Palm Beach into a resort and he would build a commercial city across the lake for his workers. That "worker city" would become beautiful West Palm Beach.
But what of West Palm Beach topography according to the United States Census Bureau, this city has a total area of 150.7 km (58.2 mi). 142.8 km (55.1 mi) of it is land and 7.9 km (3.1 mi) of it (5.26%) is water. West Palm Beach, has a Tropical climate from May through October. These months are called the rainy season and are hot, humid and wet with average high temperatures of 86 – 90°. During this period, more than half of the summer days bring afternoon thunderstorms and sea breezes that cool the air for the rest of the day. Winter (dry season) of November through April is warm and mostly dry with average high temperatures of 75 – 82°F. However, the city experiences occasional cold fronts during this period, bringing high temperatures in the 50s and 60s and lows in the 40s and 50s lasting only for a few days.
Even with this slightly haphazard weather the amount of activities to do in West Palm Beach County is truly impressive, first and foremost are the main attractions, which draw in the multitudes from all over world. One of these attractions is the famous Rapid Water Park, spanning several huge acres of land; it is monumental to say the very least in its size and grandeur. The Park includes a wave pool, that can on its own generate up to 6 foot waves, over twenty nine amazing and heart pounding water slides, including the spectacular dual seven story slides. Activities for every age group, so no one is denied the fun and adventure. Next up on the attractions list is the amazing renowned south Florida Science Museum, which houses some amazing pieces of art and literature, not to mention interactive science exhibits, aquariums and planetariums, truly an impressive sight to look into while in the West Palm beach area. The whole family will enjoy the West Palm Beach zoo, a fully accredited non-profit institution, dedicated to the enlightening of young minds, and the preservation of endangered species. Hosting an astounding 1,700 different species, and covering over 23 acres of land, it is truly a sight to behold, no trip to the West palm beach are is truly complete without a stop at the Palm Beach Zoo. Finally, you love animals, you need to try swimming with the dolphins West Palm Beach Tour. A driver will come up and bring you safely to Miami to swim with these beautiful creatures. Pickups are from any locations in West Palm Beach.
But beside the main attractions what about the smaller activities, shopping malls restaurants, movies, nightlife, what does West Palm Beach have to offer in this department? Well with an amazing array of Malls, retail stores that quite literally allow you to shop till you drop. First and most notably is the Palm Beach Mall, which is an enclosed mall with JC Penny and Sears as the main Stores followed by hundreds of little retail stores within the complexes interior. City Place described as "old-world architecture, beautiful fountains, and sidewalk cafés create an atmosphere strikingly reminiscent of a European town center". There is a multi-plex movie theater, IMAX Theater, several night clubs (comedy, dance), several world famous restaurants as well as clothing and home-decor retail outlets surrounded by multi-story town houses and apartments. Opened in 2000 where single-family homes and dilapidated apartments once stood, City Place is West Palm Beach's best example of gentrification.
So with all of this enticing information to tempt the human psyche into experiencing such a destination, it begs a simple question, how do you get here? There are several ways to get to West Palm Beach, Airlines to Palm Beach International Airport are definitely the most common forms of transportation. Highways are also a definite method. U.S. 1 passes though the city's downtown, commercial, and industrial districts. Interstate 95bisects the city from north to south with multiple interchanges serving West Palm Beach, including an entrance to Palm Beach International Airport. Florida's Turnpike passes through West Palm Beach further west, connecting with the western suburbs of Royal Palm Beach and Wellington. State Road 80, running east west, is currently being converted from a surface artery to a partial expressway, which will run from Interstate 95 to State Road 7. There are also several other unorthodox methods of getting around, and some only referring to inner city travel such as, Tri-Rail railway, trolley, bus, port and amazingly water taxis because as a waterfront city there is specific need for water transportation between points in the city and surrounding areas.
Finally where are the best hotels in West Palm Beach? There is such a densely packed majority of hotels in the West Palm city area that to list them all would literally take pages upon pages, therefore to save time we have selected only a few to help you. The best hotels in West Palm are the PGA National Resort and Spa and the Breakers. The prices for the these 4 and 5 star resorts range from $200 and up per night. If you want to be really pampered, these are the places to stay. Hotel Biba. A funky, sea-foam-colored hotel with colorful, ultra-modern decor. Located about 3 miles south of Clematis Street, Hotel Biba bills itself as "a 43-room historic landmark boutique hotel." The hotel features Biba Bar, a hip nightclub featuring live music on the weekends. $195/night. West Palm Beach Marriott Hotel, 1001 Okeechobee Boulevard, three-star hotel with all the usual amenities. $300/night. Each of these hotels brings something different to the table but they all have just one thing in common, exceptional housing and service for any guests that choose to invest with them.
In Conclusion West Palm Beach is a city of lights and fun, but it is also so much more, with history and culture that goes back to 1800's. It is a bustling metropolis, that exhibits fine attractions and vacation stops to please any tourist or thrill seekers. Simply said West Palm Beach city is a prestigious city of great wealth and magnitude that embodies the true identity and essence of American culture. You need to check it out the next time you are in Florida.
For More Information:
http://www.palmbeachfl.com/
Get More Information on This Adventure!!!
Experience adventures like the one found in this article and others by using TropicalAdventure.com Vacation Planner. Simply fill out our Vacation Planner form and you will receive FREE information about this activity and others that you may be interested in. Click below to sign up.