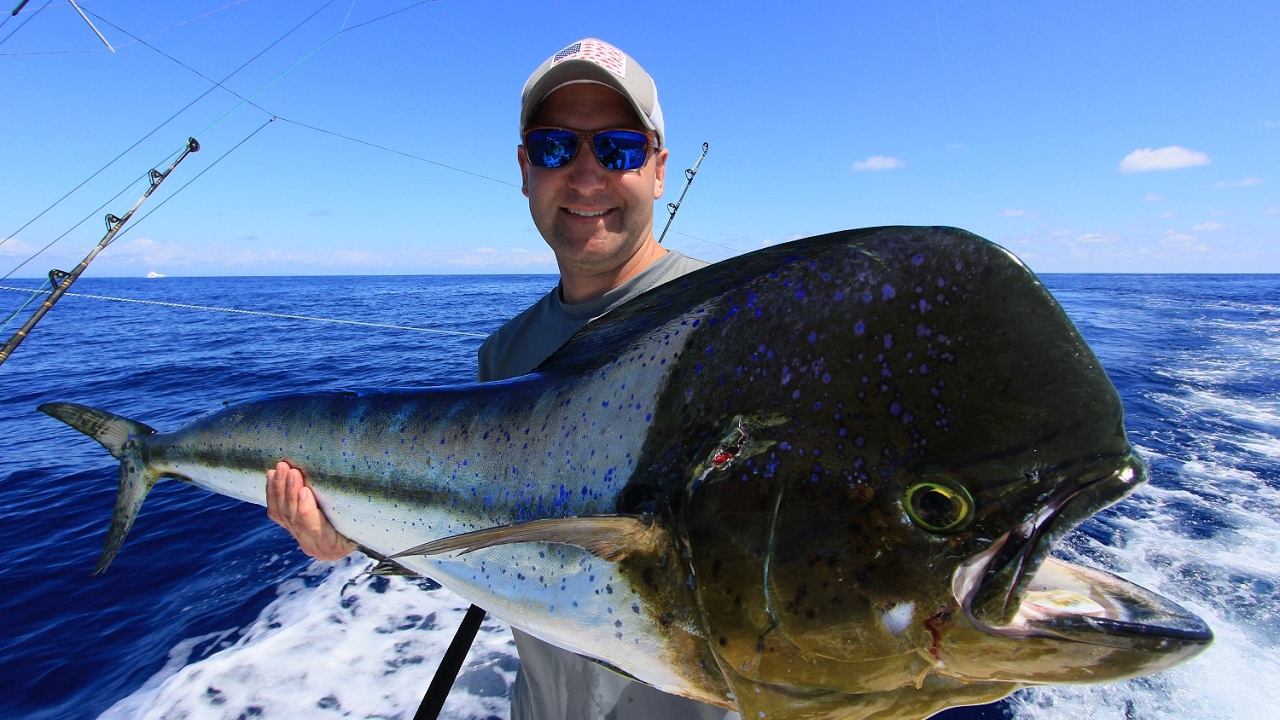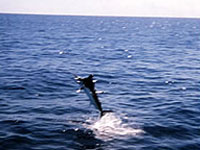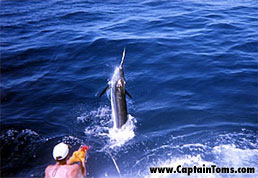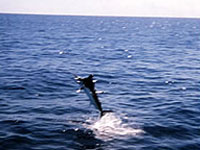 Before 1000 BC, Costa Rica was a trading route between the southern Andean empires, and the northern Mesoamerican empires. Archaeological excavations have revealed trade goods, pottery, and jade reflecting the presence of both cultures.
Spaniards were the first known people to settle in Costa Rica. They were greeted by over twenty clans of various distinctions, most of whom maintained relationships with the people of Panama and Nicaragua, the bordering countries.
Today, Costa Rica is, in general, a place where individuals and families alike can visit year round and find warm climate and bright days. Nevertheless, temperatures and weather can be quite unpredictable. If there is one characteristic you should take into consideration, it's the rain. May to mid-November will bring about afternoon rains and bright, sunny mornings. September and October will likely be the wettest, with heavy rains any time of the day, which may interrupt your transports across the land, especially in the remote areas of the country. The dry season is normally in January and February, with winds being the only challenge, sometimes bringing about gusty conditions and cooler temperatures.
Peak season in Costa Rica is during the winter months of North America. It's important to plan in advance during this time, and expect not to find many bargains. The off-season, also called the "green season", is the time to find bargains with tour operators and hotels. Visit in November, April, and May, when the rains dissipate, leaving the landscape alive and green.
Twenty five percent of Costa Rica's land is maintained as a system of national parks, wildlife refuges and biological reserves. Their purpose: to protect and serve the country's flora and fauna. Their goal is to alleviate the impact on the land from human settlement and resource-extracting activities. Over the last thirty years, about 75 protected areas have been established.
It's an unbelievable statistic, but true. Costa Rica's reserves protect about four percent of the globe's total wildlife species and life zones. There are rainforests, cloudforests, paramo (high-altitude moorlands), swamps, lagoons, marshes and mangroves, and tropical dry forest. In addition, there are a handful of pre-Columbian settlements, beaches, and active volcanoes that are protected. It can be helpful to remember that the national parks are different from the refuges and reserves in that they cater more to tourists via their services and amenities.
A pass through the country's capital, San Jose, is quite enough for most travelers. If there is time to spare, the city does have excellent cafes, vibrant parks, an energetic university area, and a decent arts district. Most travelers are quickly drawn to the outskirts of the city, Valle Central, with its agriculturally rich landscape, and distinctive volcanoes, including Volcan Poas and Volcan Irazu, both of which can be fantastic avenues to teach kids about this unique geology.
For the adventurer who seeks the road less traveled, Zona Norte is the destination to reach. It is often overlooked because of its location to the far north of the country. This area's star is Volcan Arenal, an active and entertaining volcano. Volcan Arenal spews lava at night that seems to light up the sky. Zona Sur is perfect for the serious hiker, with Mount Chirripo, the mountain summit that towers over the entire country. Parque Nacional Corcovado offers the last significant area of tropical wet forest along the Pacific coast of the isthmus. This park is a tremendous place to walk and encounter Costa Rica's wildlife.
The cloudforests are a must see in Costa Rica. The place to experience them is in Monte Verde. The cloudforests there are some of the last remaining in the Americas. The beaches of Manuel Antonio, Samara, and Nosara are worth a trip also. To experience a bit of the culture of the country, visit Limon province where the Afro-Caribbean descendants live and practice the old West Indian traditions still today.
Herradura Bay Costa Rica, a gem of a coastal town sits just 90 minutes from the San Jose airport. Captain Tom Carton, of Captain Tom's Sportfishing, is located in this magical little beach town.
Lois Carton, Captain Tom's mother describes how Tom came to be in Herradura Bay by saying, "Tom traveled to Costa Rica by truck trailing his first fishing boat. He had many adventures on his way down and was lucky to get there in one piece. He first settled in Playa Jaco, which is about five minutes from Herradura Bay. The town 14 years ago was a tiny beach town that was very popular with the surfing crowd. He bought a piece of property in Herradura and was attracted by the countryside of farmlands. Herradura Bay beachfront is just a few restaurants even now. Tom has fished out of that bay for fourteen years and started the first charter fishing business there."
The Captain is known for his almost 100% hit rate, even after twelve years in business. Guests can be assured, Captain Tom has brought together a high level crew, with years of experience, including First Mate R.J. Lilly, and 2nd mate, Douglas Martinez Serrano. Together, they have provided countless numbers of enthusiastic travelers a chance to catch the big fish of the Pacific coast.
When you charter a fishing trip with Captain Tom, you get more than you pay for. Of course, the Captain provides high quality equipment to make fishing successful. In addition, transportation to and from your hotel, soft drinks, beer, and lunch are also included.
The "Estrella del Mar", Captain Tom's custom-built 37 foot sport fisherman, operates out of the Los Sueños Marina. The boat comes with a 360-horesepower diesel engine, a twelve foot wide cockpit, GPS, radar, fish finder, VHF radio, stereo, telephone, and head and shower. It also has a salon with two 8-foot benches, and a stratoglass enclosure, among other amenities.
Imagine the coastal wind blowing through your hair as you gallop gracefully down a quiet beach. If you try, you can almost feel the moist air of a mysterious cloud forest. You can have this and much more when you visit Captain Tom. Captain Tom strives to offer something for most everyone, which makes family visits extremely rewarding. He will help arrange just about any adventure you are interested in, and Costa Rica has plenty to offer. Snorkeling, dolphin and whale watching, island cruises, and visits to secluded beaches, among many other trips to various Pacific destinations, are possible. A visit to the Carara Biological Reserve, or a kayak tour of the Tulin River will make your trip even more memorable. If that weren't enough, Captain Tom will help coordinate airfare, hotel and ground transportation. Even if the more subdued activities are more your speed, Tom will be your ticket to a good time. Go ahead… plan on a family golf outing, or a visit to the spa just for you.
Still, fishing is what the Captain does best, and fishing in Costa Rica is where he does it, for good reason. On Tom's trips, fishermen can go for Costa Rica Marlin, Dorado, Huge Tuna, or the empirical Costa Rica Sailfish. Statistics are awesome. Captain Tom states on his web site, "It is common to release a dozen or more sailfish in one day and not unusual to release twenty!" The web site also proclaims, "During the International Sailfish Tournament in Costa Rica a few years ago, an all-time tournament record of 1,691 billfish were released by 120 anglers in 4 days."
The fishing is outstanding any time of year, although it has its seasons. Marlin, sailfish, and roosterfish can be caught all year round, generally, but it's important to note some months are better than others. For example, sailfish is a best catch in February, tuna is abundant from June through August, and Dorado is prevalent December through April.
At Captain Tom's new fishing lodge, The Captain's Lair, adventurers have a place to take refuge after each long day of non-stop fun. The lodge is perfect for families, with six villas, each with two bedrooms, air conditioning, direct TV, full kitchens, king or queen beds, and a living room. The grounds are beautifully landscaped, with the greenest of green grass, tropical foliage, accessorized by an enticing pool for all guests to enjoy. Scarlet macaws, toucans, parrots and white-faced monkeys remind the guests that this is a place one must share with the earth's creatures. The atmosphere cries out for the guests to sit back, breathe deep, and absorb the here and now.
Dining out in Costa Rica can be expensive. You can expect to pay $7-9 for a main dish, not including a 10% service charge and 15% sales tax. Thankfully, the restaurant at The Captain's Lair is always an option. The restaurant there is an open-air facility that features a true catch of the day. Ms. Carton says that Tom's inspiration for opening the restaurant and bar came from one of his best friends, Bruce Buzelli. Bruce was a top-notch chef in the states, and was drawn to settle in Costa Rica because of the surfing. Now Bruce runs the restaurant. Lois says, "He specializes in creative seafood cuisine, using only the freshest local ingredients."
Captain Tom's charters are custom in nature and, appropriately, custom in price. A 50% prepaid deposit is required. Captain Tom requires 30 days notice for cancellation. Within 30 days, payments are non-refundable.
It is very common and comfortable to rent a car for traveling around Costa Rica, especially for families. It is expensive, though, so it may be smart to consider other forms of transport, if your group size warrants. The country's public bus system has a great reputation, is cheap, frequent, and reliable, even in the less inhabited localities.
Taxis are also readily accessible, and far-reaching.
Costa Rica can be expensive, with prices, for example, for high-level accommodations comparable to the U.S. The key is knowledge, research, and preparation. Having some insight and referrals are helpful. Captain Tom and his Lair are one treasure of a find.
Captain Tom is currently offering a "Green Season Special". For only $375 per person (based on 4 anglers), travelers get three nights at the Captain's Lair, and one offshore fishing trip. The promotion is good between June and October 2005.
RESOURCES
Captain Tom's Sports Fishing and Lodge
DESCRIPTION: For more than 12 years, Captain Tom's has provided some of the best custom inshore and offshore charters in Costa Rica's Herradura Bay area. GREEN SEASON SPECIAL. June – October 2005. $375 PER PERSON (based on 4 anglers) 3 nights and 1 Offshore fishing
Website: www.captaintoms.com

Instituto Costarricense de Turismo (ICT)
Apartado 777
San Jose 1000, Costa Rica
(tel 506/223-1733, fax 223-5452)
Get More Information on This Adventure!!!
Experience adventures like the one found in this article and others by using TropicalAdventure.com Vacation Planner. Simply fill out our Vacation Planner form and you will receive FREE information about this activity and others that you may be interested in. Click below to sign up.