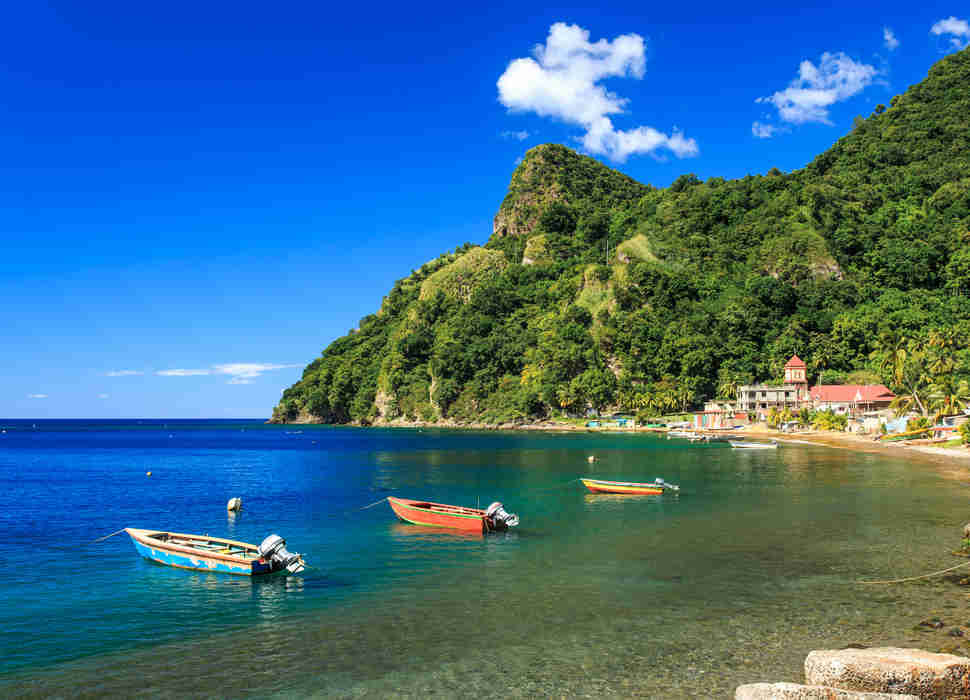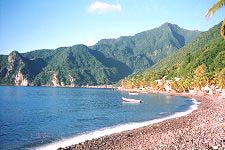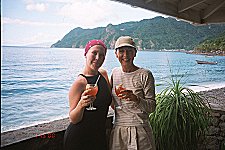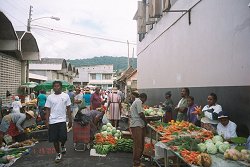 As we made our approach to land in Dominica, I was awestruck at the incredible jungle scenery and mountainous terrain ø not a single hotel chain\ or high rise in site ø just the Atlantic Ocean, and the tops of coconut palm trees. The ride from Melville Hall Airport on the northeastern side of the island to the capital city of Roseau takes you through the interior of lush rainforest and twisting mountain roads. Few places on earth exude such natural peace and beauty, where all the elements combine to form the Nature IslandÓ. Spectacular mountain ranges reach almost 5,000 feet, where you can hike to the Boiling Lake, a natural phenomenon in a volcanic crater. Natural waterfalls are everywhere, such as the Emerald Pool and grotto, where I couldn't resist jumping into the cool, inviting water. The island boasts numerous hot mineral springs and cool rivers, just waiting to be experienced, and all within an easy hike off the main roadÓ. This renowned ecosystem is considered to be one of the last true is land-based rainforests in the world.
Accommodations on the island range from 4* suites overlooking the marina in the capital
of Roseau, to private cliff-side cottages with a secluded beach cove, small waterfront hotels catering to divers, cozy, rustic guesthouses, wilderness retreats in the lush interior rainforest, and quaint bed & breakfasts. The choice is difficult ø each offers something special. Even though the island is only 29 miles long and 16 miles wide, you could spend a month here and not see everything.
Dominica is one of the leading whale and dolphin watching destinations of the region. Underwater, divers discover spectacular reefs, sunken volcanoes and steep drop-offs. Dominica is a flower lovers dream, as well as a bird-watchers paradise. Hikers will experience magnificent waterfalls, mountain gorges, primordial rainforests, volcanic lakes, and breathtaking lookout points. Other activities on the island include boating, kayaking and fishing.
Not to be missed is a visit to the Carib Indian Territory in the interior, where the last indigenous Caribbean people in the world live. Guest accommodations are available in the Carib Territory, where you can stay among the villagers. As we said good-bye to the friends we made, we promised we would return.
Get More Information on This Adventure!!!
Experience adventures like the one found in this article and others by using TropicalAdventure.com Vacation Planner. Simply fill out our Vacation Planner form and you will receive FREE information about this activity and others that you may be interested in. Click below to sign up.