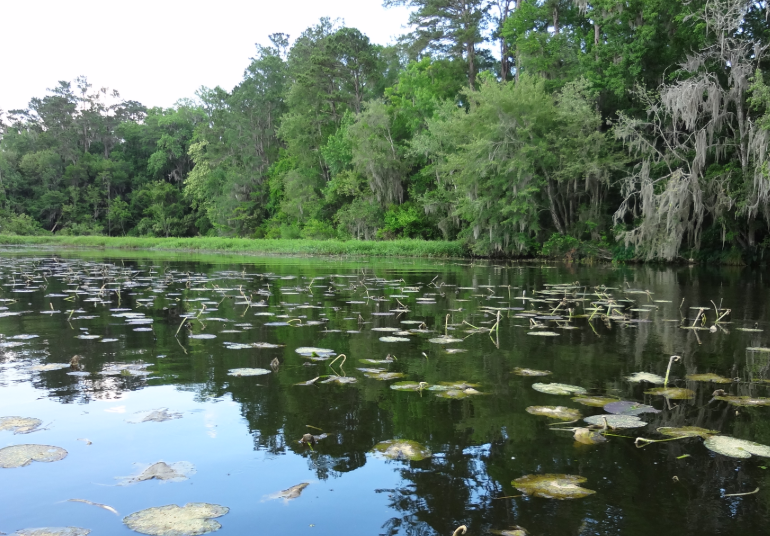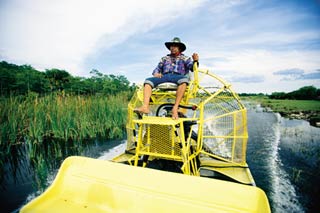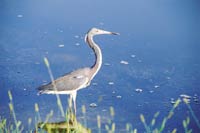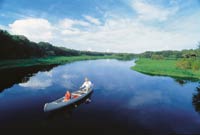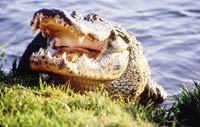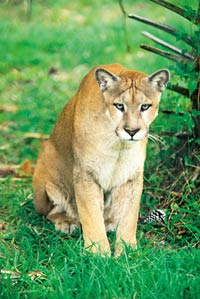 Florida has always been famous for miles of sandy beaches and warm sunshine, but beyond the coast endless opportunities abound for the explorer with countless types of wildlife species to visit, observe and appreciate. Whether you choose to view Florida wildlife in a natural environment such as a state park, or from behind a fence in a zoo, there are captivating options for all visitors.
Florida boasts 160 state parks covering the state from the Panhandle to the Keys. Myakka River, Fakahatchee Strand Preserve and Collier-Seminole State Parks are among the best to observe wildlife in their natural setting. Located on Florida's west coast near Sarasota, Myakka River State Park is one of the oldest and largest state parks and protects one of the state's most diverse natural areas. The Myakka is designated as a Florida Wild and Scenic River and flows through 58 square miles of wetlands, prairies, hammocks, and pinelands. Visitors can spot wildlife from a boardwalk that stretches out over the Upper Myakka Lake, and then enjoy the view from the Canopy Walkway, a suspension bridge that hovers in the treetops.
Fakahatchee Strand Preserve State Park, also known as "the Amazon of North America," is a sanctuary for wildlife. A visit to this Southwest Florida state park will allow one to see Florida panthers pursue white-tailed deer from the uplands across the wetlands. Visitors might also spot bald eagles, Florida black bears and Eastern indigo snakes. Everglades minks and diamondback terrapins can still be found at Fakahatchee Strand Preserve State Park and a portion of the Fakahatchee Strand north of Interstate 75 is the Florida Panther National Wildlife Refuge. In addition, the resident and migratory bird life is stunning and attracts many enthusiastic visitors. Collier-Seminole State Park, also located in Southwest Florida, features a wealth of vegetation and wildlife characteristic of the Everglades. This park offers several opportunities to view wildlife through nature, bike and canoe trails. Challenge yourself on the 6.5-mile hiking trail that winds through pine flat woods and cypress swamp, or stroll along the nearly mile-long self-guided nature trail featuring a boardwalk system and observation platform overlooking the salt marsh. Don't be surprised if you see alligators, raccoons, osprey, white ibis, or other wading birds on a quest through the wild at this park. If your expectation for excitement has still not been met after these trails, additional exhibits of plants and wildlife await at the park's Interpretive Center.

If observing wildlife this close and personal is just a little too close for comfort, Florida offers options to view these creatures from a distance. An alternative to the great outdoors is Tampa's Lowry Park Zoo, ranked by Child magazine as the "number-one family-friendly zoo" in the United States. Lowry Park Zoo boasts natural outdoor exhibits on 56 acres for more than 1,800 animals from Florida and similar habitats. The zoo also offers an eco-tour down the Hillsborough River. The tour will take wildlife enthusiasts on a boat ride adventure where they might see gopher, tortoises, hawks, herons, manatees and dozens of other animals that call the Hillsborough River home. Whether you choose to roam free among the wild, exploring nature in a state park, or still want to appreciate Florida's wild side but prefer to keep your distance, Florida has something to offer everyone.
Photos and Story from www.VISITFLORIDA.org.
Get More Information on This Adventure!!!
Experience adventures like the one found in this article and others by using TropicalAdventure.com Vacation Planner. Simply fill out our Vacation Planner form and you will receive FREE information about this activity and others that you may be interested in. Click below to sign up.