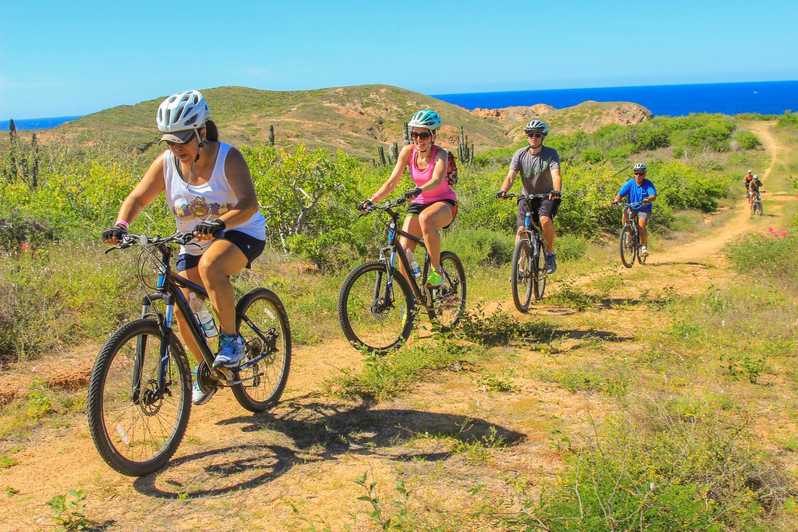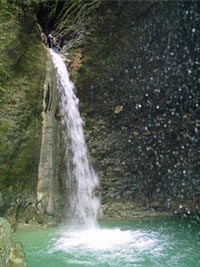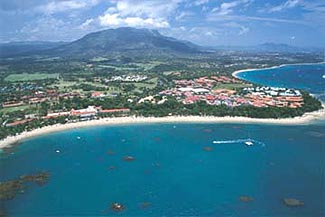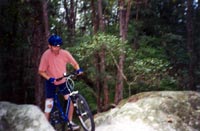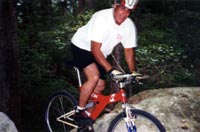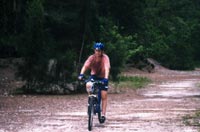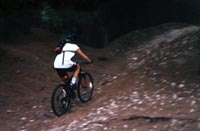 "First time I ever did something like this, it won't be the last. I loved having complete control over my choice of activities, but with having someone else handle all the details. …most friendly, professional and helpful staff imaginable … an unforgettable experience", says Jim McDermott of Toronto, Canada about Caribbean Bike Tours.
We must pay gratitude to Bill Foley. Bill founded Caribbean Bike Tours in 1987 by offering bike tours to his friends that requested his adventure leadership around the country. Today, Bill continues to build strong relationships with the island of Dominican Republic. along with his guests. The tour company takes people to many exciting areas around the island to do many spectacular things, including a trek up the Pico Duarte, the highest summit of the Caribbean at 3,175 meters.
Kerri "Ellin Schneider of Miami Beach, Florida proclaim to Bill, "This was a great way to travel….huge range of options. We got exactly what we wanted and more. Thanks for helping plan the most exotic, thrilling vacation ever. Hiking Pico Duarte was overwhelming!"
Aside from Pico Duarte there are 5 mountaineous massifs that rise out of the Dominican landscape. Extending from this range are 2 small chains called Neiba and Baoruco in the southwest and Cordillera Septemtrionale in the north. The Cordillera de Samana isolates the entire Atlantic coast of the island. The plains in between the mountain ranges are maintained as the most important agricultural (and economic) region in the country, providing fertile agriculture and grazing for cattle.
The expansive Dominican Republic and the smaller country of Haiti share the island of Hispaniola. Dominican Republic resides on the eastern 2/3rds of the island. Surprisingly, Hispaniola is the 2nd largest island in the Caribbean after Cuba.
Today, the Dominican Republic is known for its seemingly pure white sand beaches. A stroll around the island reveals rainforest, desert like expanses, and an abundance of farming fields, especially in the Southwest, where sugar cane, and banana groves span the spectacular countryside. In addition, corn, rice, beans, and tobacco are harvested.
The Northern coast, along the Atlantic waters, provides the most magnificent beaches of the Dominican Republic. The Eastern coast also offers some stunning beaches with unique vegetation such as creepers, sea grape trees, and coconut palms. Mangrove lagoons are thriving within the waters, especially in Gri Gri Lagoon in Rio San Juan.
The ocean waters off the coast stay around 20 degrees Celsius and are a perfect place for coral to make their homes. Tuna, kingfish, and sharks are rarely seen, while plankton, parrotfish, boxfish, mullet, angelfish, sponges, and sea urchins live in abundance.
Throughout the island there are very few mammals, with the exception of the wild pigs, imported during the colonization of the island. Nevertheless, many species of animals call Dominican Republic home, including mongoose, agouts (small rodent of the shrew family), iguana, turtles, American crocodiles, manatee, humpback whales, brown pelicans, frigate birds, great herons, cattle egrets, small green herons, pink flamingos, coticas (small green and red parrots), hummingbirds, carib grackles, turtledoves, and yellow breasted sun birds called bananquits.
Christopher Columbus's discovery of the island marked the beginning of the island's Colonial past. The culture of the Dominican Republic today indicates the country's varied history of Arawak, Spanish and French communities. African immigrants were absorbed during the time when the Dominican Republic was a Spanish colony. Over the years, the arts have continued to reflect the influence of this culture, and others. Literature has maintained support from University of Santo Thomas de Aquino University, founded in 1530. Paintings, music, dance, (the merengue to be exact) and baseball are popular past times in Dominican Republic.
Travel to and around Dominican Republic is fairly simple. You will need a passport and a tourist card to enter. A Visa is not required. In addition, a departure tax is required.
Making contact with your local embassy is always a smart idea. The U.S. Embassy can be reached at 809.221.2171. The U.S. tourist office is another great resource. They can be reached at 212.588.1012.
Much to people's surprise, there are 7 international airports in the country. Although there are numerous airports to get you to where you need to be, more adventurous travelers might be thrilled to know that they can take a ferry from Puerto Rico.
Health insurance is recommended before travel to Dominican Republic. Malaria, typhoid, polio, Hepatitis A, dengue, diphtheria, and tetanus are concerns in Dominican Republic. Vaccinations are recommended. Parasites residing in bad water are also prevalent. Be sure to drink bottled water. Insects and snakes are abundant. A small travel first aid kit is a great idea.
The climate of Dominican Republic is straightforward. The dry season is November through April, and the rainy season is May through October.
The rainforest temperatures never go below 20 degrees Celsius. Pack items such as an umbrella, sweater, long sleeve shirts, sandals for the beach, closed toe shoes, and a long skirt to enter certain attractions.
When not traveling with Caribbean Bike Tours, accommodations are endless on the island. Budget lodges are found in downtown areas, medium budget rooms offer air conditioning, and are found mostly in resort towns and large cities. Luxury accommodations are located in resort towns and large secluded properties. In addition, there are all-inclusive resorts, cabanas, apart-hotels, bed and breakfasts, and youth hostels available throughout the Dominican Republic. Camping is also an option. Unfortunately, the only designated spot to camp is in Armando Bermudez National Park in the middle of the country. Fortunately, campers do have the option of camping wherever they want outside of the National Park, with the exception of private property.
The food of Dominican Republic consists of lightly spiced meat, chicken, fish, seafood, and plantains. Unique souvenirs to look for include amber jewelry and Caribbean rum. Shop hours are normally 9-5. The currency used is the peso. It's recommended to travel with U.S. dollars, mostly traveler's cheques.
Among other attractions on the island, like swimming with the dolphins in Puerto Plata or swimming with the dolphins in Punta Cana. Also, there are several forts, caves, and Indian carvings to experience in Dominican Republic. Jamaco, an Indian owned hotel and restaurant located high in the mountains, is a special place to consider visiting before or after your adventures with Caribbean Bike Tours.
Adventure Week, one of the most thrilling packages offered by Caribbean Bike Tours, is an all-inclusive trip that showcases three different parts of the country. The first night travelers stay at the Sosua Bay Hotel in Sosua Bay, a lodge gleaming with European flare. The first day of adventure begins with sailing and snorkeling. The second day includes white water rafting and a stay at Rancho Baiguate, a reputable eco-lodge. The third day offers canyoneering and rapelling. Travelers "take a break" on the fourth day by horseback riding and a short trip to Cabarete resort. Thursday of Adventure Week brings downhill mountain biking, and cross-country cycling. If that weren't enough, the last day is spent "aqua hiking", or "cascading", up some 27 small waterfalls, a unique and unforgettable experience.
Bill has successfully customized this Adventure Week for several special interest groups, including singles and women. Surprisingly, the average age of tour participants is 40, and more women than men join him on his adventures.
Today, Bill is the only non-Dominican in the company. Bill is proud to employ in-country guides. These guides are certified instructors and bi-lingual in Spanish and English, which make them capable of providing a life-changing experience for all trip participants.
Bill is also catering to the handicap, by way of partnering with Northern Coast Diving, another tour operator in the area. Together, they are organizing a special trip for the hearing impaired.
For families, Caribbean Bike Tours is ready and able to take kids of a certain age range on several of the adventure activities, including cascading, biking, hiking, horseback riding, and windsurfing in the lagoon. In addition, Caberte resort offers a kids program.
Caribbean Bike Tours is also involved environmentally. The company works in conjunction with Fundato, a conservation organization, to clean the precious beaches once a month.
For Dominican Republic Acticitivities, Click Here
Dominican Republic Airports
Las Americas Airport in Santo Domingo 549 0651
Puerto Plata International Airport 586 0219
Air Santo Domingo, offers domestic air travel 883 6020
Get More Information on This Adventure!!!
Experience adventures like the one found in this article and others by using TropicalAdventure.com Vacation Planner. Simply fill out our Vacation Planner form and you will receive FREE information about this activity and others that you may be interested in. Click below to sign up.