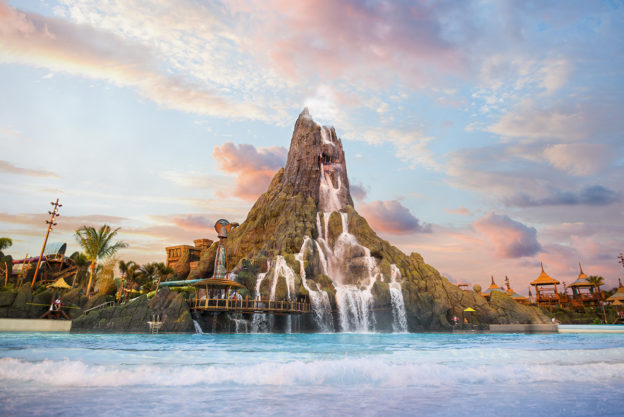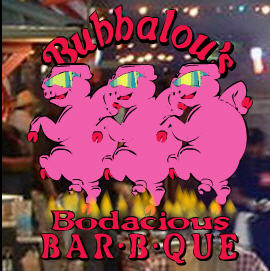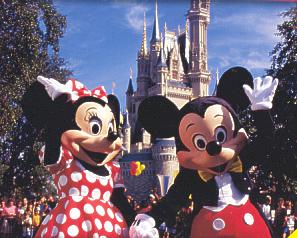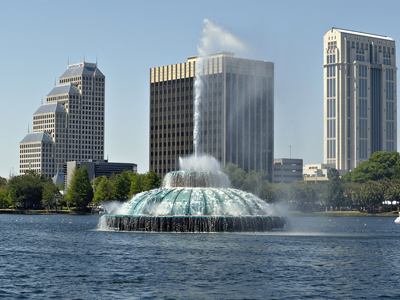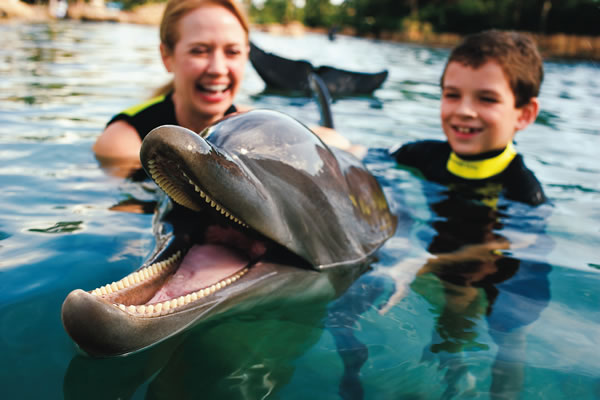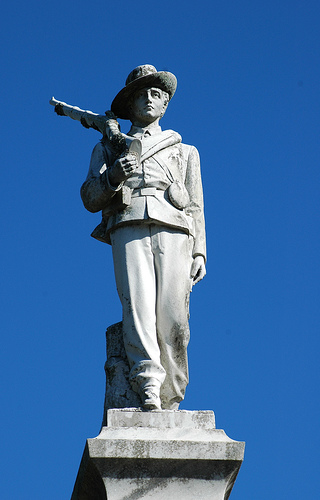 he splendor and mystique of Orlando has attracted the countless masses for decades, with its superior amusement parkas and attractions, such as Disney World, Universal Studios, and Sea World, being the 5th largest city in Florida, it demands respect with a burgeoning population of over 2,045,322 people. It is a vast metropolitan paradise and was incorporated on July 31, 1875, became a city in 1885, and located in the heart of Florida. In this Article we will explain in great detail the glory of this city, the ins and outs and why it is one of the hotspots of the United States.
First we start with the history of Orlando how exactly did it all begin? Historians date Orlando's name to around 1837, when a soldier named Orlando Reeves allegedly died in the area during the Second Seminole War. It seems, however, that Orlando Reeves (sometimes Rees) operated a sugar mill and plantation about 30 miles (50 km) to the north at Spring Garden in Volusia County, and pioneer settlers simply found his name carved into a tree and assumed it was a marker for his grave site. They then referred to the area as "Orlando's grave" and later simply Orlando. A memorial beside Lake Eola designates the spot where the city's namesake fell. Prior to being known as its current name, Orlando was known as Jernigan, after the first permanent settler, cattleman Aaron Jernigan, who acquired land along Lake Holden by the terms of the Armed Occupation Act of 1842. But most pioneers did not arrive until after the Third Seminole War in the 1850s. Most of the early residents made their living by ranching. After Mosquito County was divided in 1845, Orlando became the county seat of the new Orange County in 1856. It remained a rural backwater during the Civil War, and suffered greatly during the Union blockade. The Reconstruction Era brought a population explosion, which led to Orlando's incorporation as a town on July 31, 1875, and as a city in 1885, from that point on economic prosperity flourished and slowly formed the Orlando we are more familiar with today.
Next up, is the climate and topography of Orlando, which has a warm and humid subtropical climate, and there are two major seasons each year. One of those seasons is hot and rainy, lasting from the break of June until late September (roughly coinciding with the Atlantic hurricane season). The other is the dry season (October through May) that brings more moderate temperatures and less frequent rainfall. The area's warm and humid climate is caused primarily by its low elevation and its position relatively close to the Tropic of Cancer, and many characteristics of its climate are a result of its proximity to the Gulf Stream. During the height of Orlando's very humid summer season, temperatures rarely fall below 70 °F (21 °C), and daytime highs average in the 90s (32-37 °C). During these months, strong afternoon thunderstorms occur almost daily. These storms are caused by air masses from the Gulf of Mexico and the Atlantic Ocean colliding over Central Florida. They are highlighted by spectacular lightning and can also bring heavy rainfall (sometimes several inches per hour) and powerful winds as well as occasional damaging hail. Needless to say Orlando is not excused from severe weather just because of it grandeur and beauty.
Of Course the most interesting part of Orlando would have to be the activities that one can perform while there. There are so many Adventurous activities to woo the eyes and pump adrenalin to the heart. The problem really is simple where to start. The Orlando area is home to a wide variety of tourist attractions, including the Walt Disney World Resort, Universal Orlando Resort, Sea World Orlando and Holy Land Experience. The Walt Disney World resort is the area's largest attraction with its many facets such as the Magic Kingdom, Epcot, Disney's Hollywood Studios, Disney's Animal Kingdom, Typhoon Lagoon, Blizzard Beach, and Downtown Disney. Sea World Orlando is a large park that features numerous zoological displays and marine animals alongside an amusement park with roller coasters and Water Park. If you want to swim with the dolphins in Orlando, you can at Discovery Cove. Universal Orlando, like Walt Disney World, is a multi-faceted resort comprising Universal Studios Florida, City Walk, and the Islands of Adventure theme park. Orlando attractions also significantly appeal to many locals who want to enjoy themselves close to home. Orlando has the second largest number of hotel rooms in the country (after Las Vegas, Nevada), and is one of the busiest American cities for conferences and conventions with the Orange County Convention Center, the country's second largest in square footage.
So what about that all-important question, what's the most affordable way to get here? Well that question has many different answers. Without a doubt the most popular way of getting into Orlando is by car, its cheap, fast and effective. An alternative to the car would probably be a direct flight in, most people arrive by commercial air arrive via Orlando International Airport, abbreviated OIA, which is Orlando's primary airport, and the busiest airport in the State of Florida in regards to passenger traffic. The airport is located to the southeast of downtown Orlando, but is centrally located with respect to the region and area attractions. Orlando International Airport is a secondary hub for Air Tran Airways, Southwest Airlines, & Jet Blue Airways which all fly numerous routes to/from Orlando. Furthermore, Delta Airlines offers 15 flights daily (August 2009) between Orlando and their largest hub in Atlanta, the world's busiest airport and from which Delta serves well over a hundred domestic and international destinations.
So what about places to stay in Orlando, obviously being one of the most lucrative commercial hubs in Florida it has a wide variety of choices to offer weary travelers that want to kick back and relax. With a hotel around virtually every corner (actually 4 or 5 around every corner) it seems impossible to throw a rock and not hit a hotel. There are hotels to meet every traveler's need, whether it be a hostel or a 5-star resort, although many visiting families often prefer to rent their own private villa as they usually provide much more personal space and have their own private facilities.
Finally the all-important question that every traveler eventually must ask, where and when do we eat?. Well the answers are as numerous as the stars in the sky. Alexander's, 7335 W. Sand Lake Rd., Orlando, FL 32819, just west of I-4 in a new shopping area at the NW corner of Turkey Lake and Sand Lake Rd. Good contemporary American food at reasonable prices. Bubbalou's Bodacious BBQ. There are three Bubbalou's locations in the Orlando area. Offers BBQ ribs, sandwiches and other smoked delights. Atmosphere has a home-style feel and plenty of pig companions. Calypso Bar and Grill, 6300 Parc Corniche Dr. Great menu with a Key West themed dining experience. CityWalk,— Located at Universal Orlando, features a variety of restaurants such as Margaritaville, Hard Rock Cafe, Pastamore, NASCAR Cafe and much more. Parking is $10 during the day and free after 6PM (except during holidays or special events, such as Halloween Horror Nights). Jack's Place, 9700 International Drive. Tantalizing gourmet menu featuring prime steaks and fresh seafood in a whimsical atmosphere featuring the world's largest collection of autographed star caricatures. Khasiyat Indian Cuisine, 852 W. Lancaster Rd. Vegetarian/Indian cuisine. Norman's, 4000 Central Florida Pkwy, (at Ritz-Carlton Grande Lakes). Chef Norman Van Aken. These are just a small sampling of the enormous possibilities you may choose from in the city of Orlando, each has something unique and different to bring to the pallet of its coming customers, the only bad part is you just wont have enough time to try them all.
In conclusion, the grandeur and allure of this city can quite literally fill volumes of ideas, thought, trade, culture, cuisine, entertainment, nightlife, pleasure, and the only thing missing are you and your family. Prepare for an explosion of fun and unparalleled by any other city, this is where it stops and this is where it begins, only here in Orlando.
For More Information:
http://www.orlandoinfo.com/
Get More Information on This Adventure!!!
Experience adventures like the one found in this article and others by using TropicalAdventure.com Vacation Planner. Simply fill out our Vacation Planner form and you will receive FREE information about this activity and others that you may be interested in. Click below to sign up.