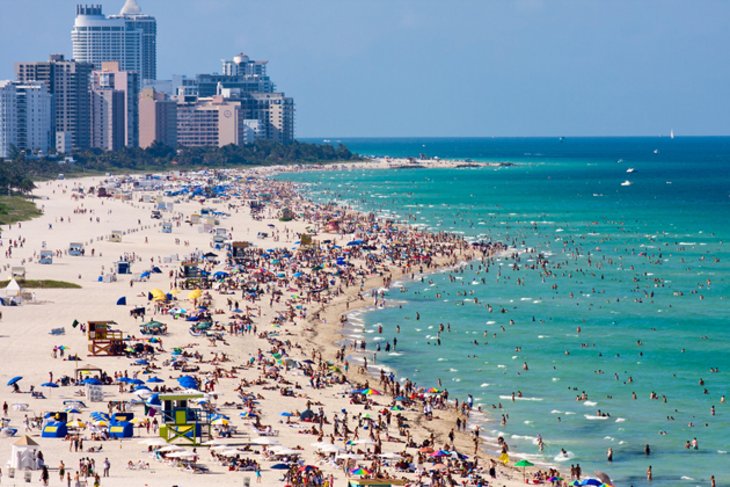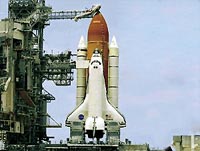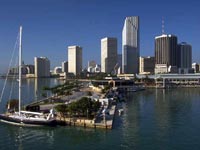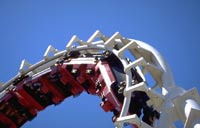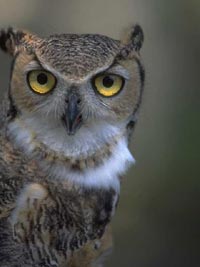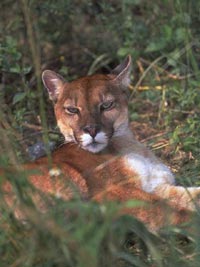 It's funny how it's turned out. I was born and raised in Florida, just miles from several major tourist destinations, including Cape Canaveral and Disney World. These days, I return to Florida a couple times a year to visit my family, and end up playing the role of a Florida tourist.
This time of the year is one of those times. It's March in Colorado – the middle of winter. Year after year, it never fails, I find myself daydreaming of being in Florida, until I finally breakdown and purchase an airline ticket. Today, as I sit at my desk, I'm reminiscing of running down River Road in Cocoa, Florida, with the warm, humid air rushing against my face. In December, my husband and I did, indeed, take an exhilarating run on River Road. This historic road is a mighty curvy road that follows the Indian River for miles. The east side of the road borders the river. The west side is bordered by beautifully refurbished early 20th century estate homes. The length of the road is strewn with all varieties of palm and Spanish moss-draped oak trees. I've discovered that the city of Cocoa, along with its intriguing history and delightful streets and shops is just one of the many treasures to be discovered in Florida.
I've learned this and more about Florida visiting in the last few years than I did in the first 18 years of my life as a resident. I began partaking in ecotourism tours in Florida a few years ago and quickly learned that Florida tourism has evolved. Visitors now come from around the world not just to experience the magic of Disney, but to take in Florida's natural beauty. They visit the state to experience its open marshland, forest, and state parks. They come to discover outdoor adventure and activity. They travel via air boat in its rivers to view wildlife. They travel via sea kayak upon its surf to experience the thrill of its ocean shores. I continue to learn more and more about the soft adventure opportunities available within the state. Today, Florida tourists are lucky to have the chance to travel by foot, along the state's numerous forest trails. I recently received a copy of Footprint, the newsletter of the Florida Trail Alliance. "Wow," I thought. I didn't know that Florida had such an organized and managed trail system. Being an avid hiker in Colorado, I was thrilled to learn about this system of trails.
The Florida Trail is a 1300 mile long trail system, with points from just south of Pensacola to just south of Miami. Travelers along the trail will find chances to mountain bike, camp, and wade through waist-deep water. If nothing else, this is what Florida tourism should be about, I've thought to myself. The trail takes hikers through primal wilderness where wildlife is more prevalent than human life, and ecosystems are allowed to thrive. The Footprint states that in Cedar Key Scrub State Reserve, along the Lower Suwannee River, "twelve different natural communities have been identified…" In addition, the trail offers opportunities for various levels of hikers, from easy to navigate flat ground, to the more advanced sandy beach-like sections. The most adventurous can take on a long distance expedition over miles and miles of the trail, which is what I hope to do someday. I send kudos to the Florida Trail Alliance for maintaining the Florida Trail. Ultimately, they greatly contribute to Florida tourism and the economy of the state.
As a Florida tourist I've deep sea fished off Cape Canaveral, sea kayaked in Daytona Beach, hiked in the Merritt Island Wildlife Refuge, kept a keen eye for wildlife in the Banana River, observed the distinguished birds of Pelican Island, run on the shores of Cocoa Beach, and spent quality time in historic downtown Cocoa. I've only begun my journey as a Florida tourist, though. As I learn of the many opportunities for sport, nature loving, and adventure in Florida I continue to plan my next adventure. Soon, I will windsurf in the Gulf's salty waters, snorkel in the Keys, airboat through the Everglades, hike with my brother in the "hills" of the Apalachicola National Forest, and will even consider sky diving off the coast, with a bit of persuasion.
My past encounters, and the knowledge I've gained over the past few years, has helped to solidify the pride I feel for my hometown origins. More than ever, I am proud to have grown up in Florida, and to now have the chance to contribute to Florida tourism. The feelings that I've developed inspire me to continue to travel to Florida, not only to spend time with my dear family, but to act as a visitor. I am excited about my future visits to Florida. As a Florida tourist, my mind is open to learning, and my spirit is open to experiencing the natural and historic wonders abundant in Florida. As a result, I can hopefully inspire others to be a part of Florida tourism, and all of the beauty that comes with it.
North Beach Windsurfing
Britt Viehman
LOCATION: St. Petersburg Beach, Pinellas Central Florida West
ACTIVITIES: Kite Surfing, Sailing, Windsurfing,
DESCRIPTION: All North Beach Windsurfing instructors are certified by the US Sailing Association of America. Britt Viehman, Mike and Maria are 3 young working professionals who love to windsurf.
352-867-8717
http://www.nbwindsurfing.com
Get More Information on This Adventure!!!
Experience adventures like the one found in this article and others by using TropicalAdventure.com Vacation Planner. Simply fill out our Vacation Planner form and you will receive FREE information about this activity and others that you may be interested in. Click below to sign up.