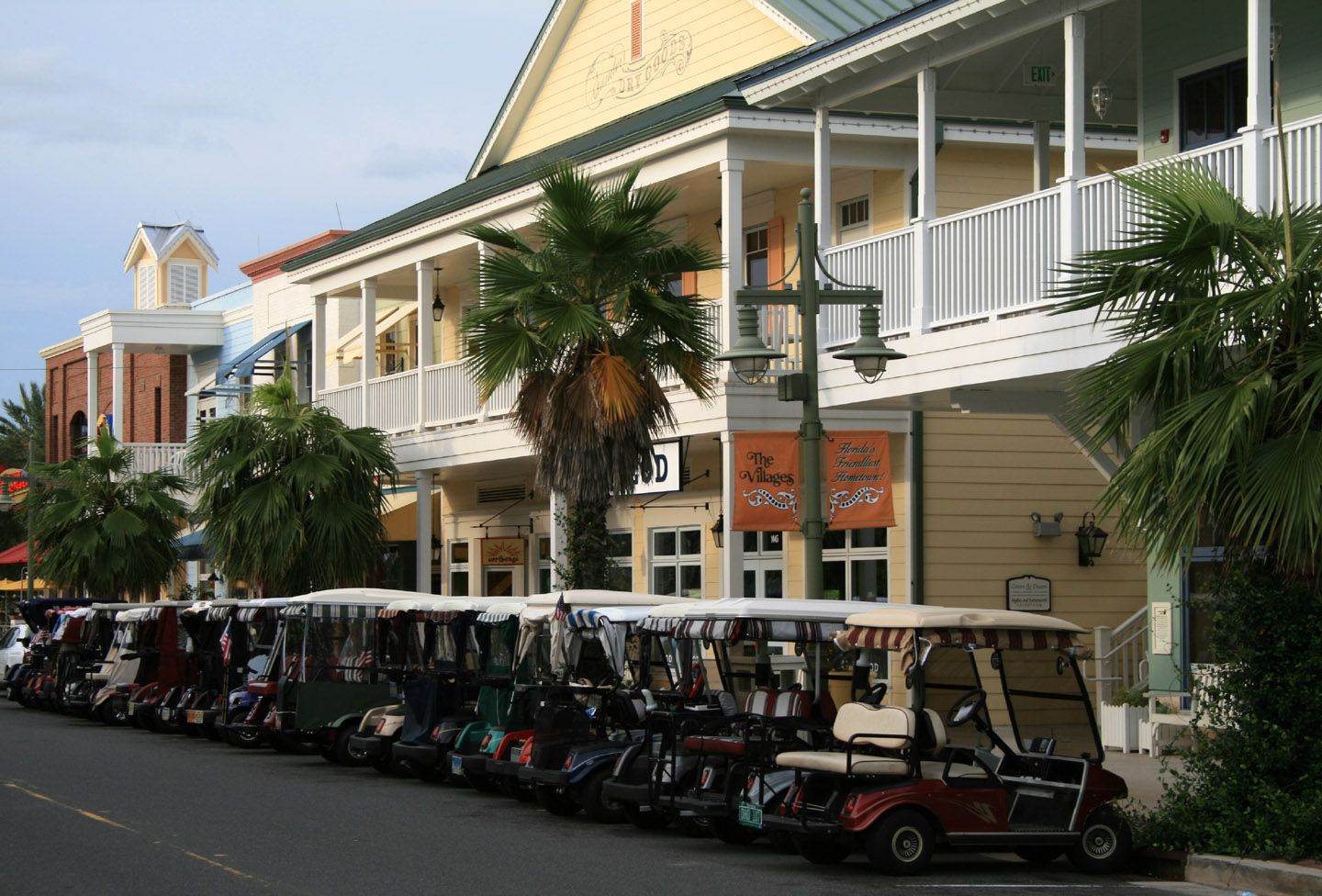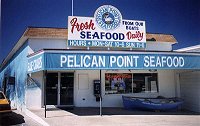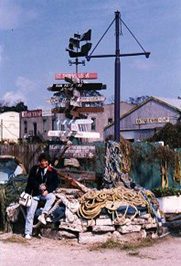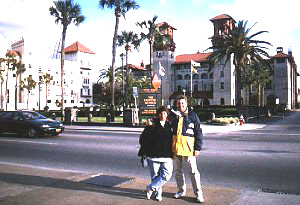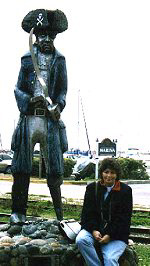 We returned to Florida in February and traveled up North. We had made friends with someone through the Net and we were invited to stay with them….where? Amelia Island! 
It has to be one of our favorite places in the State. We loved it. The best way we could describe it to friends back home was that it reminded us of the set in the movie Jaws…..Amityville. Full of old world charm and so pretty. We would certainly recommend a visit to anyone. While we were up North we also visited St Augustine and fell in love with the place. Unfortunately, time was short so we didn't have time to explore more but would love to go back North when we next visit, possibly February next year.
Tim Mulvihill's trip to Grand Bahama Island
On my recent trip to Grand Bahama Island I enjoyed the beautiful beaches, clear warm water, and a terrific snorkeling adventure. I had never experienced anything quite like the clear water and smooth white sand, I also was snorkeling for the first time and a little skeptical about how it was going to work out.
I registered for the adventure at my hotel. As far as I can recall you simply tell the front desk you wish to go on the "snorkeling tour." They should be able to give you the number of the people to call in order to reserve a tour. You must reserve a spot by 5pm a day therefore you plan on going. A bus picked me up at the hotel and brought me to the dock where the boat and tour guides were waiting. I was there in early September and there were definitely no crowds only two other parities were on my boat. Shortly after we arrived we all piled on the boat and traveled for maybe a half hour at the most. The captain of the boat said we were about 3/4 of a mile off shore. The boat stopped near a coral reef area. Again the water was clear and you could see the bottom, which was probably around 12 feet down. Fish were everywhere. I saw a lot of fish with yellow and blue stripes along with a few Sting-Rays, this was another first for me. I spent the next 45 minutes to an hour exploring the area in the water with my snorkel gear. All gear was provided. I noticed a lot of yellow colored coral and some red coral here and there besides all the fish. The fish were totally harmless and they can get pretty close, several times I could have reached out and touched them if they weren't so quick. Bring an underwater camera, I got some great shots!
If your pretty new to snorkeling like I was I'd recommend practicing your breathing with the
snorkel gear during the boat ride there. It gets kind of tricky when your underwater if your
new at it, which brought me to my next discovery about the Bahamas, the water is very
salty. One adult tour is in the neighborhood of $40.00. Have fun!
Blaski Barbara's trip to Hopetown on Elbow Cay in the Abacos Bahama Island
My fiancé', myself and our kids joined the rest of his family for a vacation in Hopetown on Elbow Cay in the Abacos Bahama Island in June. We had a wonderful time there. We rented 2 houses to accommodate 12 people. Since this island is very narrow, we could see both shores from where we stayed.
The water is incredible there. We did some snorkeling in a couple of the protected reefs. I have always had a fear of water (other than swimming at the shore) so it was a big step for me to get out there and snorkel. I was doing ok and enjoying the scenery when my fiancé' waved for me to follow him. The next thing I know he is pointing at a 7 foot shark! I panicked instantly and made a target out of myself (not on purpose of course!) I couldn't get back to the boat fast enough. When everybody returned to the boat (including scuba divers) they were jealous that I actually saw a shark. The captain said that is what everyone usually wants to see and I happened to be one of the "privileged" swimmers who did see one. (I didn't fee so privileged at the time!) We went on to another reef and Dave talked me into going back in the water. I thought that I would try to face my fears, but told him he had to hold my hand the entire time. I did fine. This time we came up on a sea turtle. WOW! What a beautiful creature! It allowed us
to follow it for a few minutes. What a treat! We then continued to swim over the reef to join the rest of the family. When we got there, Dave's nephew popped his head out and informed me that there was a mother shark with her baby below us. This time I didn't make a target out of myself. I just high-tailed it back to the boat without making a scene. Putting aside my fears of water, it was REALLY beautiful. It is another world under the water.
In the late afternoon we would walk the beach and piers. We heard stories about the "big" barracuda that hung around the dock. Well, I got to see him. He was 4-5 feet long. Then we saw a nurse shark swimming around the dock. Next we saw a stingray. He was about 8 feet from shore. Very beautiful and graceful. We were also lucky enough to see a very large
stingray some in with the tide whom our kids followed with their goggles for a while. The ray allowed them to swim very close to him. The kids thought that was very cool.
The food was WAY expensive. A bowl of cereal was $4.00. Yikes! The island natives were wonderful. You either have to rent a golf cart or bicycle to get around the island. Very, very few cars. If you were walking, natives would give you a ride to town and we did the same in reverse.
A couple of us did encounter health problems. My fiancé's father picked up Giardia there and became very ill. A couple weeks after I returned home, I broke out in what the doctors at first thought was Chicken Pox (I had already had them as a child). But, after 2 weeks of not getting any  better, they realized that I had Scabies. I Picked it up from the house we stayed at. It is transmitted from bedding. I missed 2 weeks of work due to this. I did contact the people who take care of these houses to let them know and also told them how to get rid of them. They can only be destroyed by washing in very hot water and a hot dryer. Neither of which they normally do. That would be our only concern about returning to that island. I think that the commercial islands do a better job of eliminating those hazards.
All in all, we had a great time.
Anneli's trip to Bahamas & Dominican Republic
Me and my husband has done some extended travel through the Bahamas as well as the Caribbean.  We cruised for a year and a half 1996 to 1997 throughout the Islands.  We can recommend Dominican Republic with it's beautiful nature.  There are several guides taking small groups up in the mountains to rainforest and waterfalls which are not experienced anywhere else. You could do it on your own but we found little information of finding the trails and some are not really marked and a guide would be essential.
We also enjoyed the outer Islands of Bahamas the most since we are more nature orientated than actually having people around us, in which case you would need to have a boat for at least a week to get out there….Most of the Islands are minimally populated or not populated at all.
Some preparation is needed if any minor medical emergency occur since it will take mostly a daytrip to any Island with medical trained staff….(I'm saying this since on Rum Cay you will be treated by a veterinarian if you get sick, ha, ha) Or a fellow boater like happened for us. My skills as a nurse ending up being the only available for a cruising boat staff that had cut his eyebrow pretty badly on the swimming- ladder.
Our latest adventure was now in August . We decided to spend 4 days on Island. Another trip worth it's money….We stayed in Reykjavik which is the capital and made daytrips due to our recent pregnancy, can't go to wild. However if we could have we would have stayed on a ranch or rented a 4×4 brought tent for option pending weather . It can be quite cold and rainy even during the summer.
They have made up springs for tourist but the nice one's are the one's you find naturally in the nature…..the Sulphur doesn't smell as bad as it does down in Dominica (Caribbean) even though the soothing effect is the same. Very clean bare nature but also very intriguing.
Get More Information on This Adventure!!!
Experience adventures like the one found in this article and others by using TropicalAdventure.com Vacation Planner. Simply fill out our Vacation Planner form and you will receive FREE information about this activity and others that you may be interested in. Click below to sign up.